November 2021 Cruise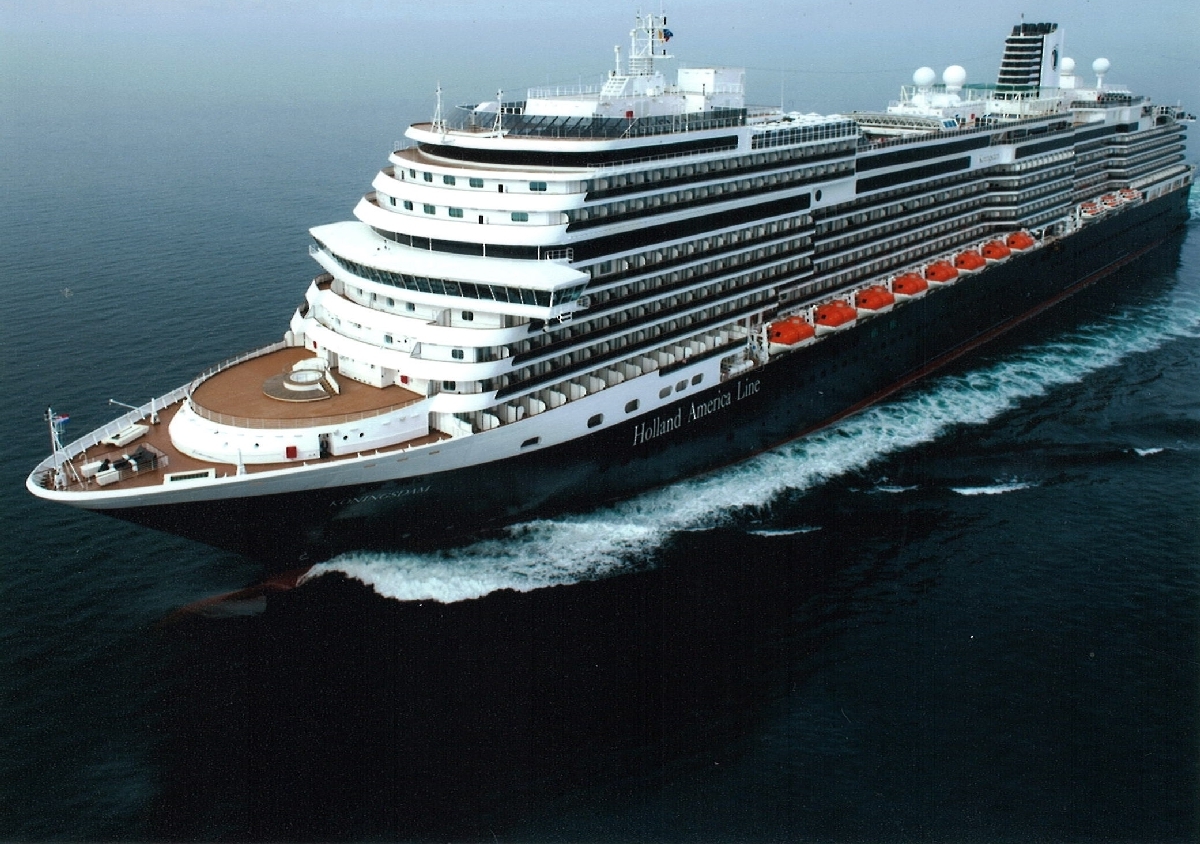 John, Evelyn, Betty and Regina leave San Diego onboard the Holland American Koningsdam for Catalina, San Francisco and Ensenada for one week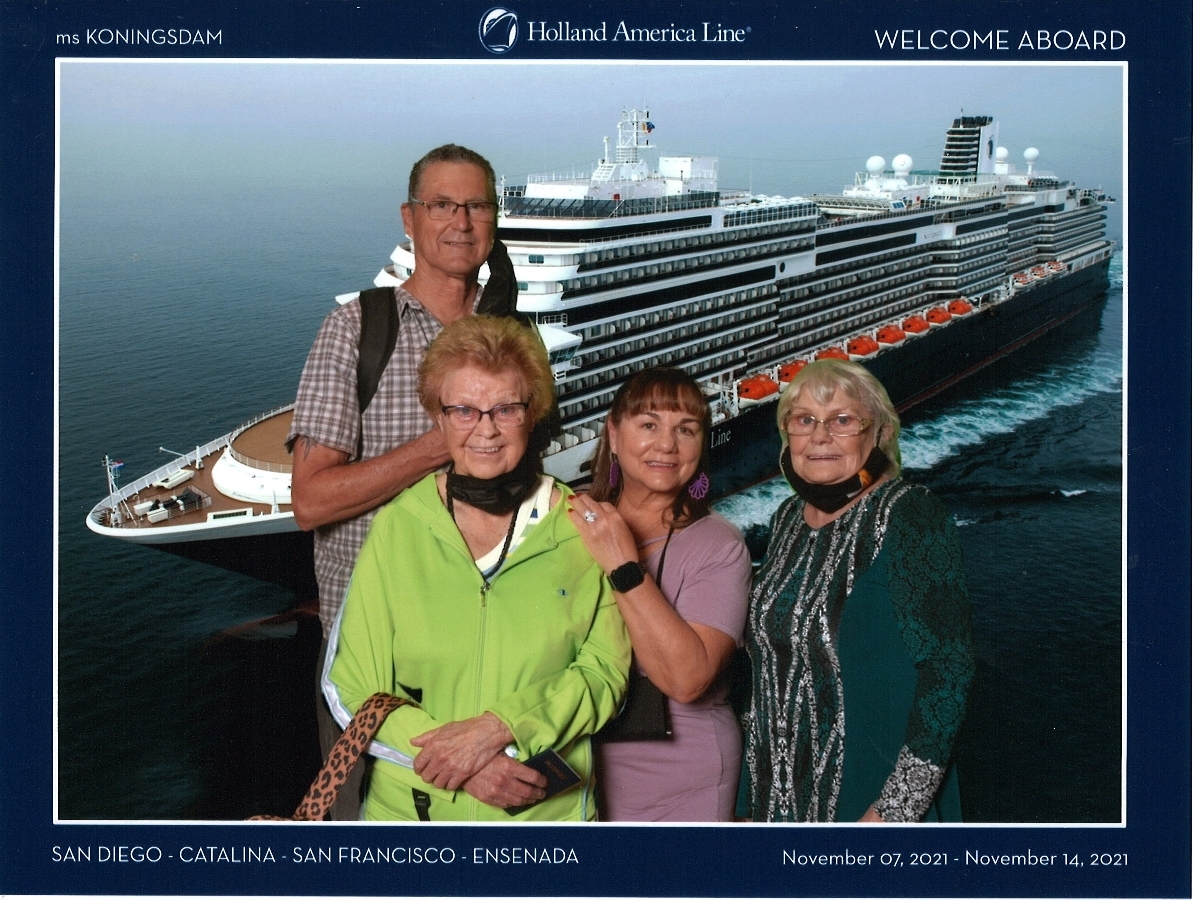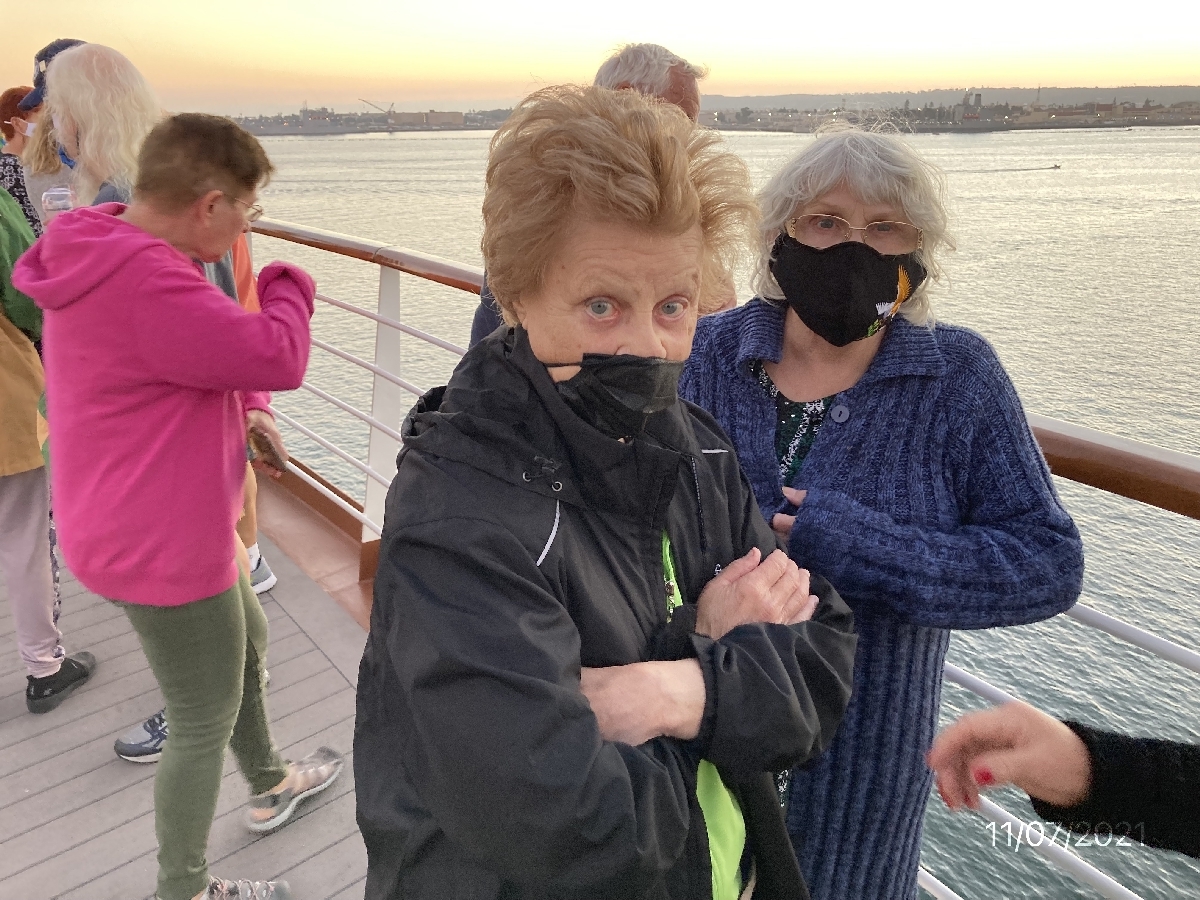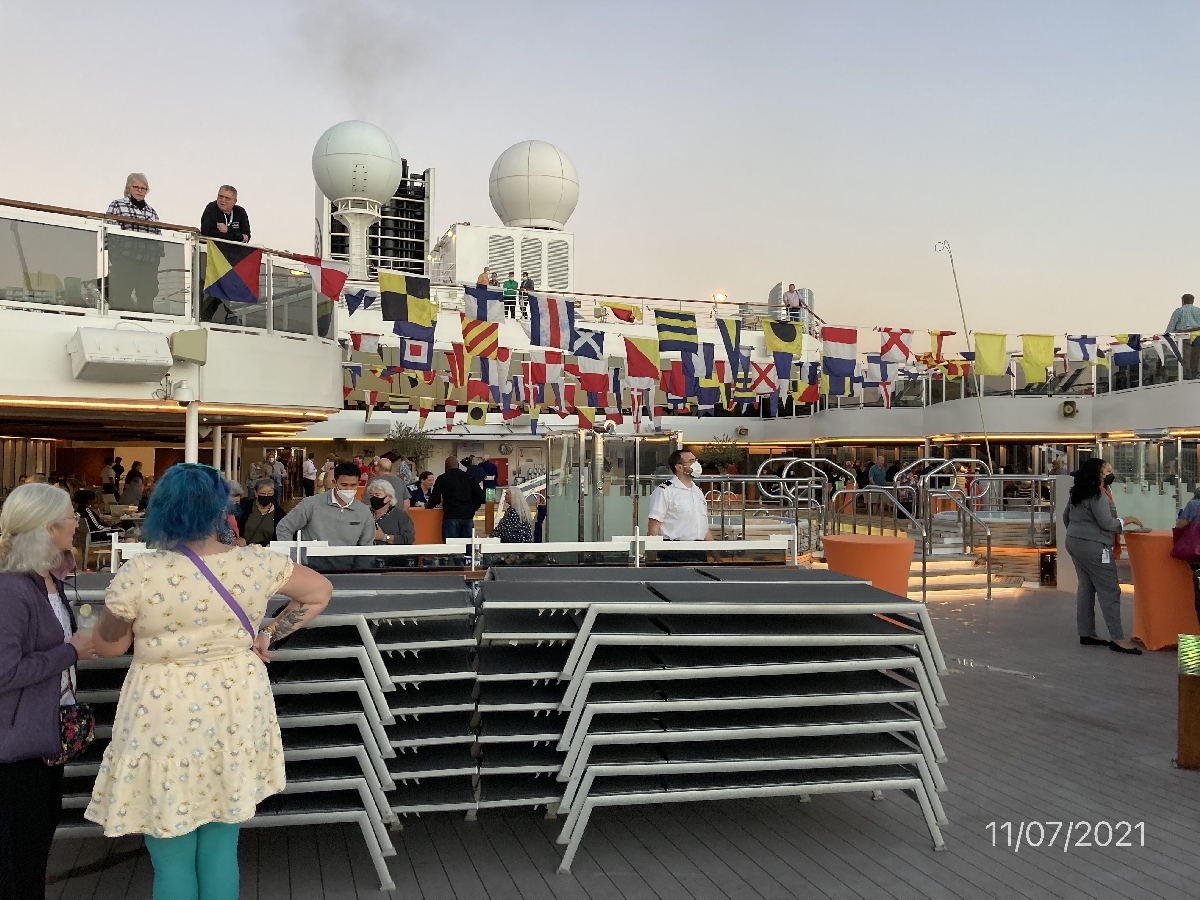 It's the sail away party on deck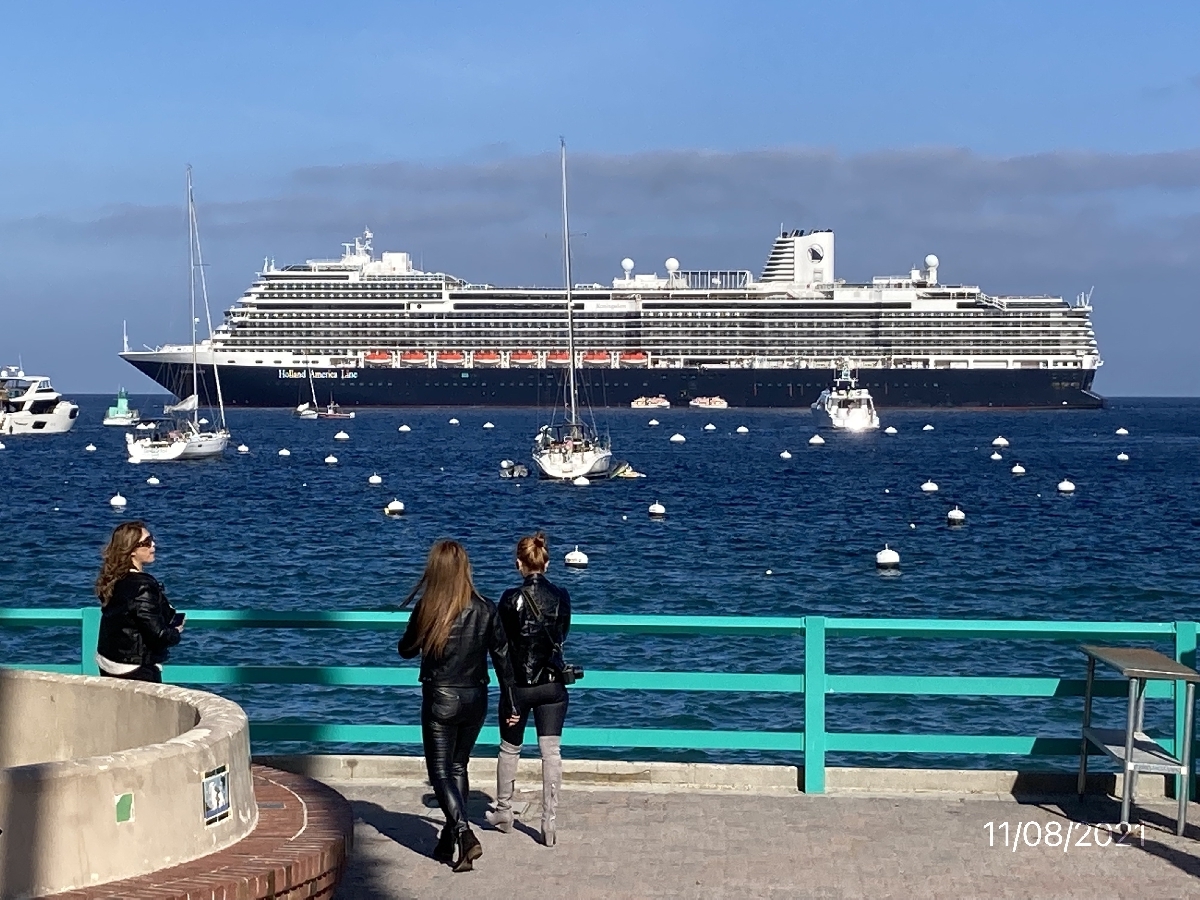 First stop Avalon on Catalina Island. The girls stay onboard but John tenders ashore.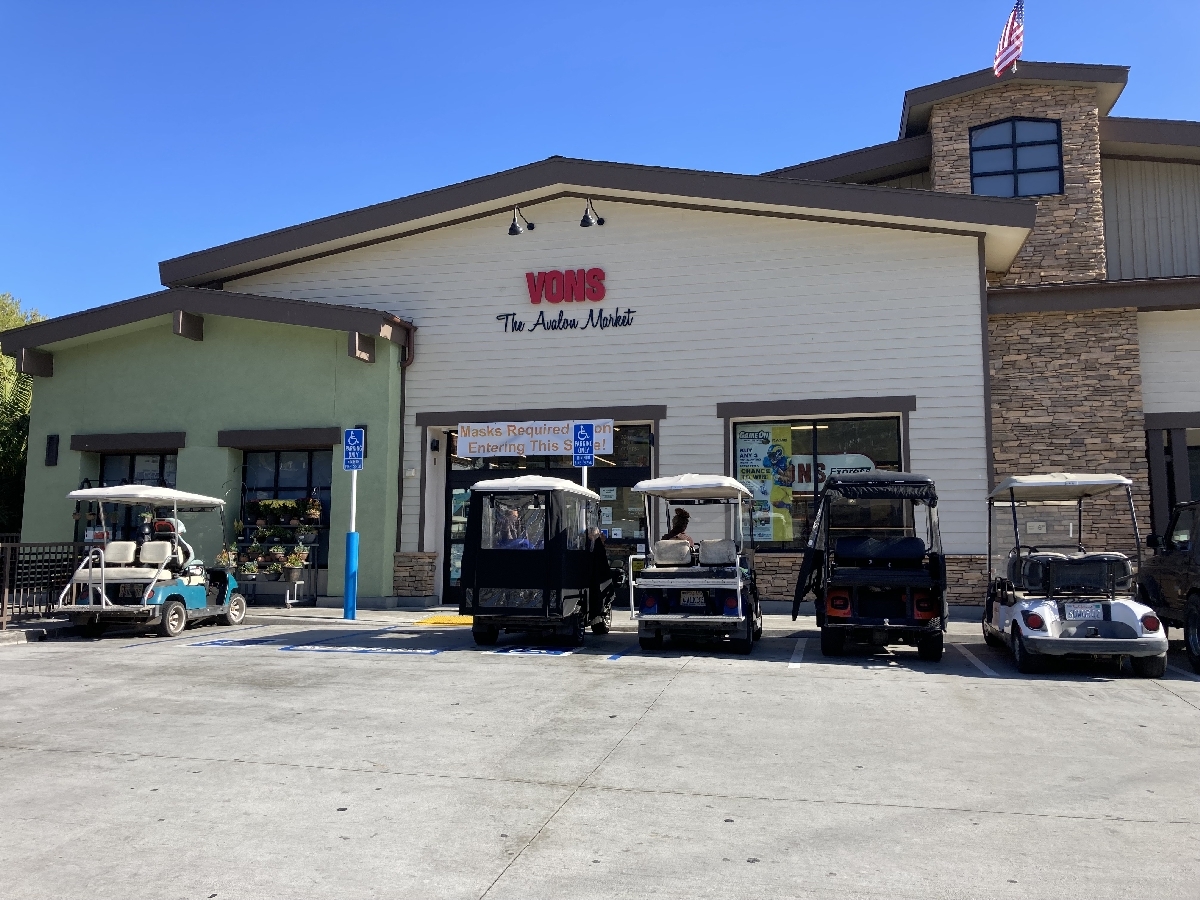 I thought it was funny that no one has cars. Everyone drives around in golf carts!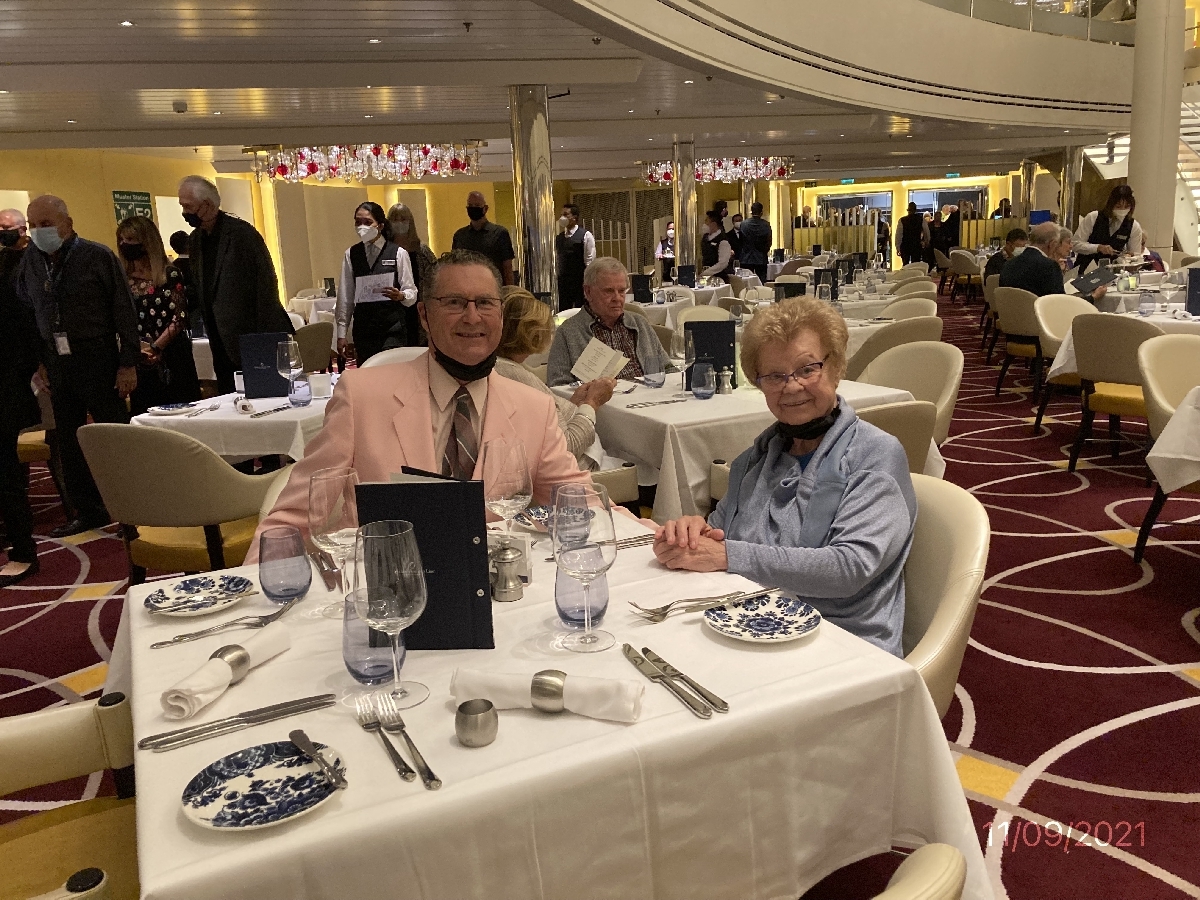 GALA night on the way to San Francisco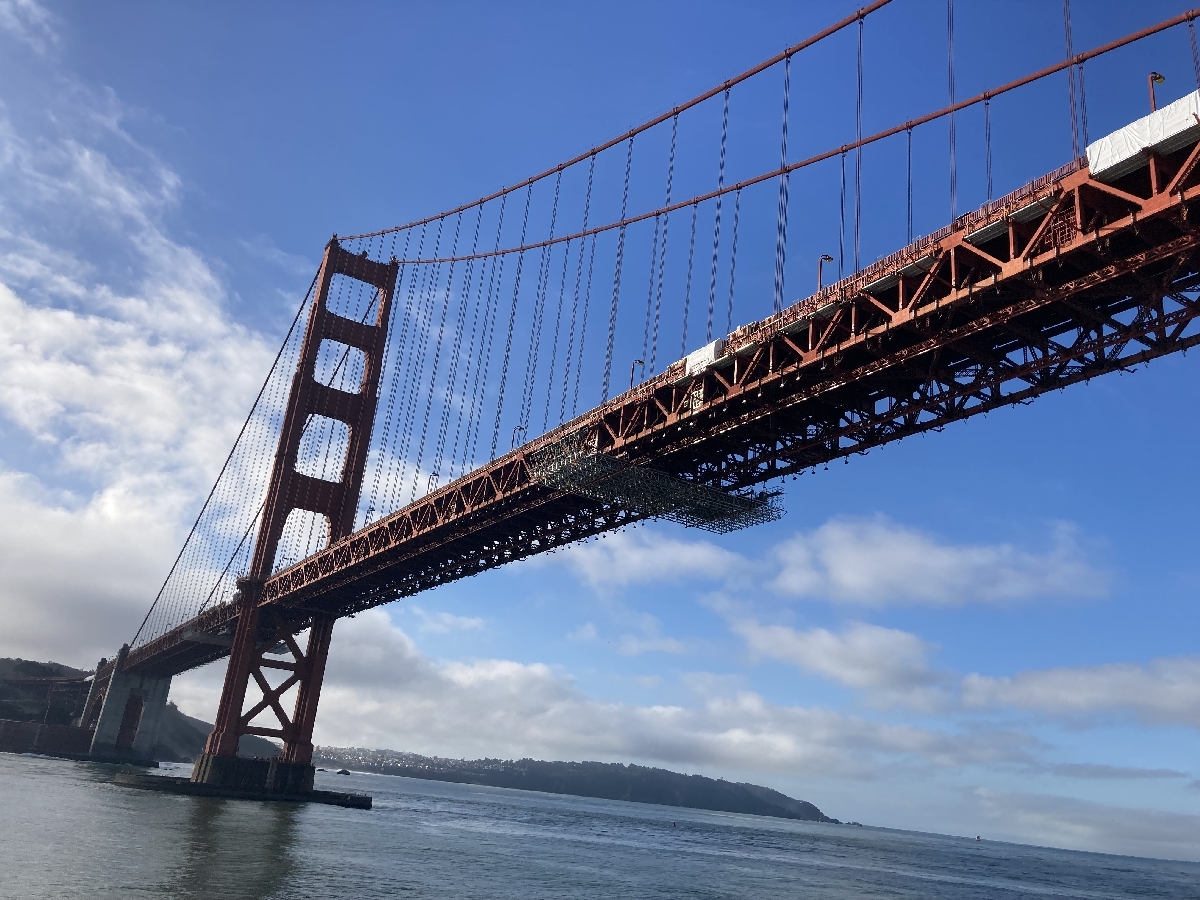 Passing under the Golden Gate Bridge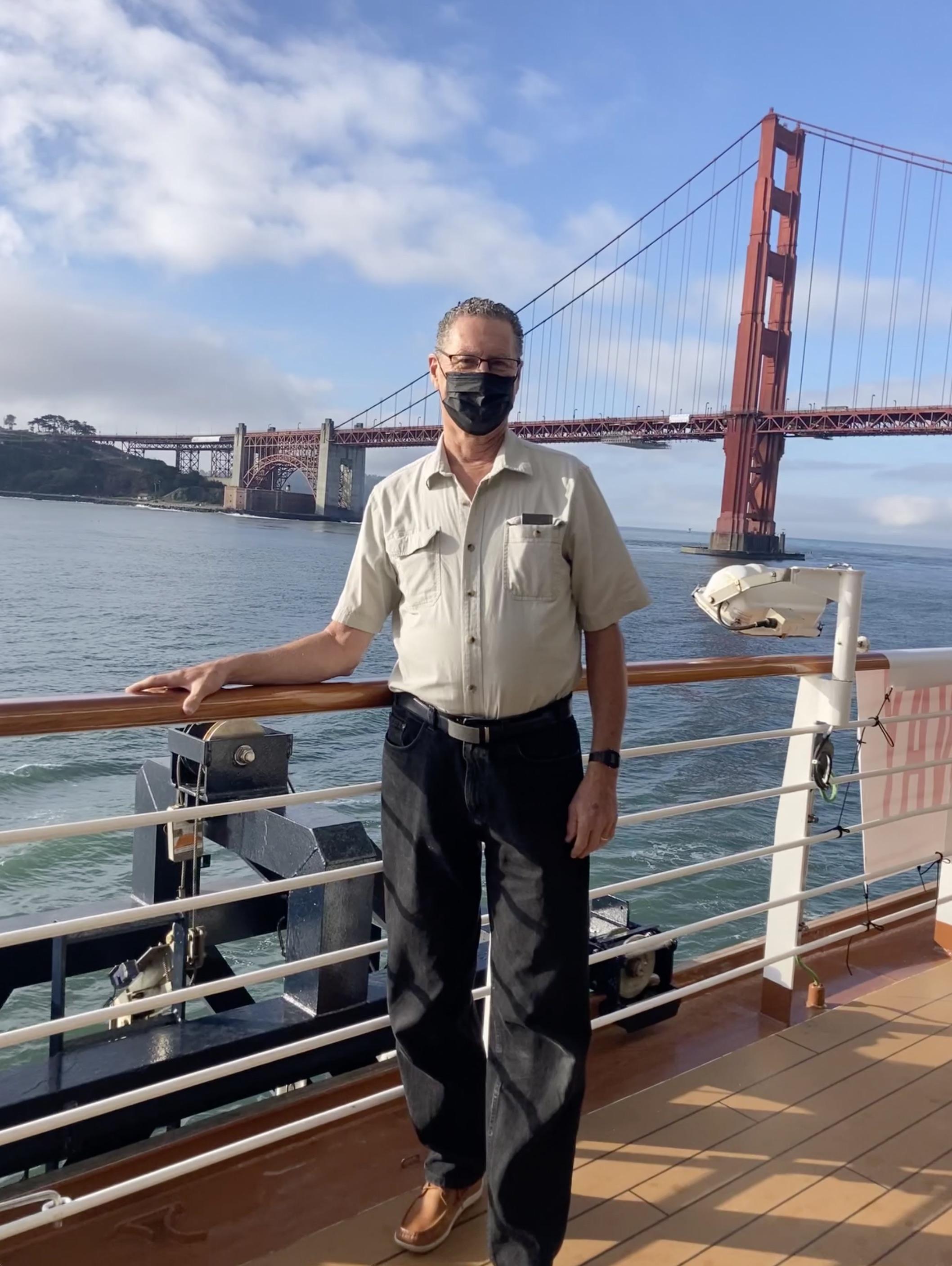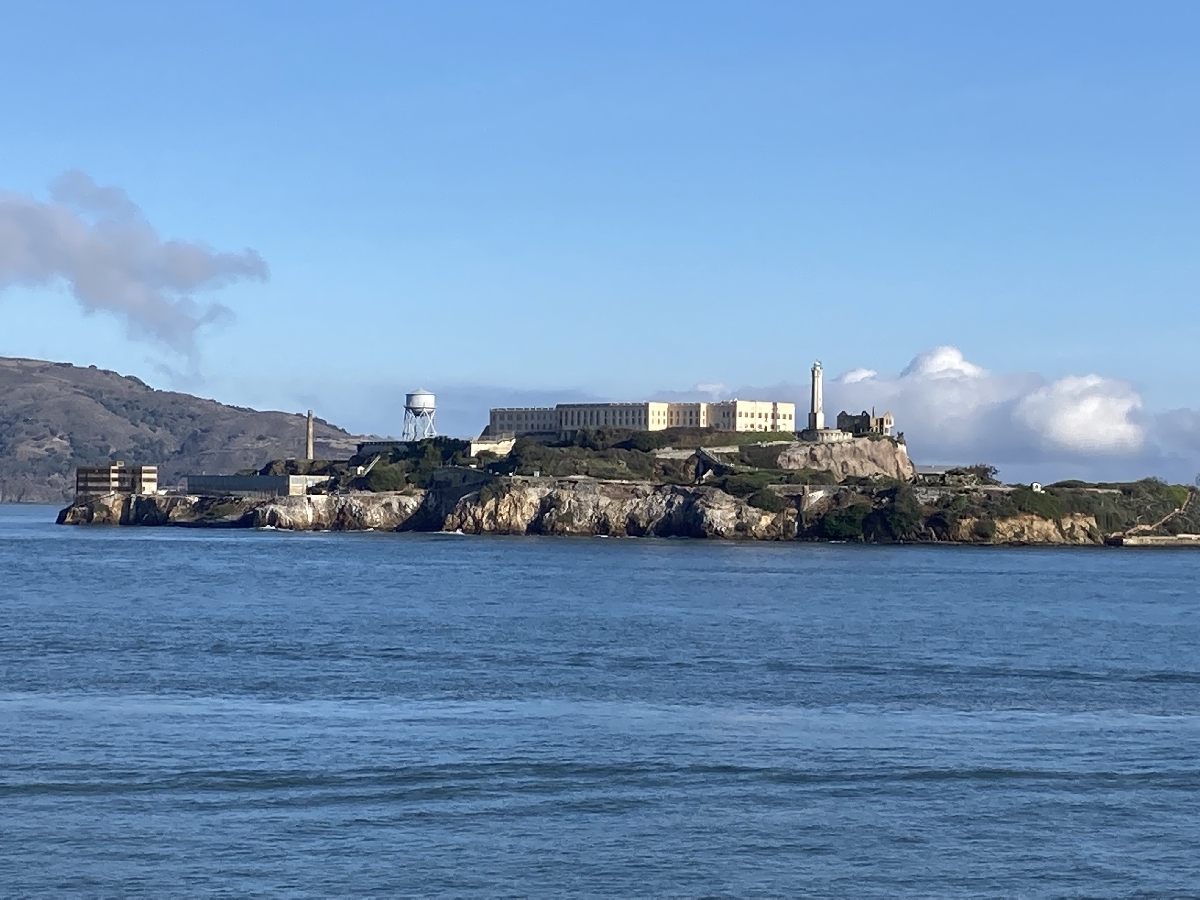 Maybe drop off a couple of deadbeats at Alcatraz?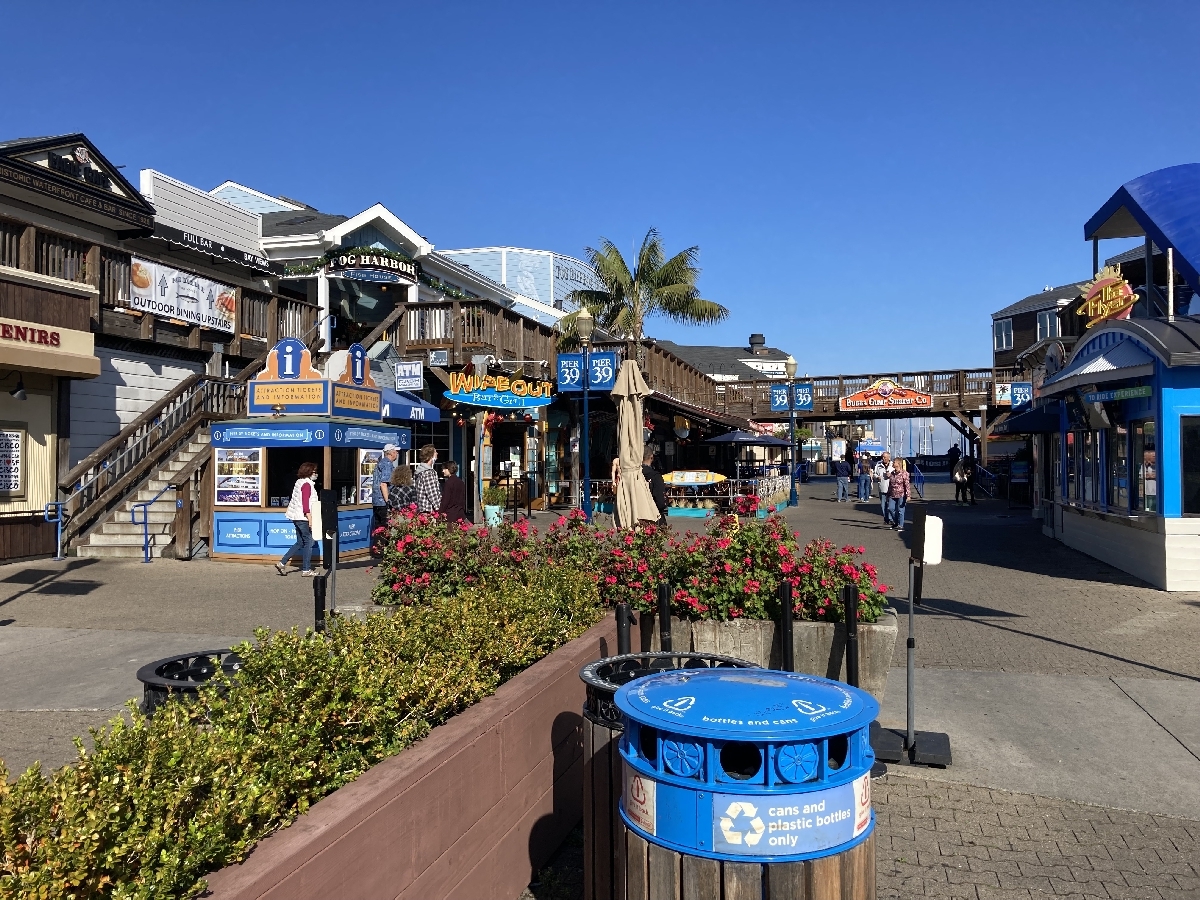 Pier 39 at Fisherman's Wharf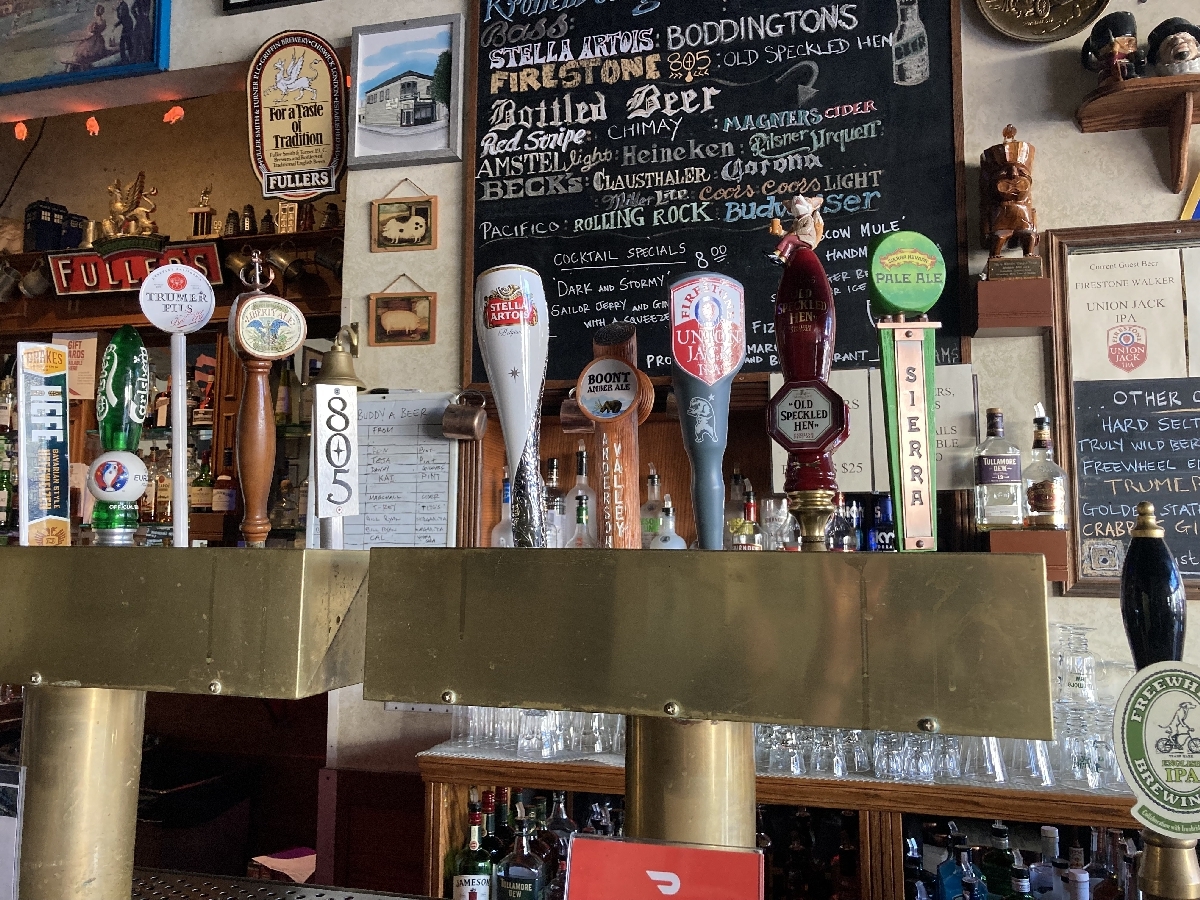 John Ubered into San Francisco to pick up a prescription for Evelyn, so stops at the Whistle and Pig for a pint and fish & Chips.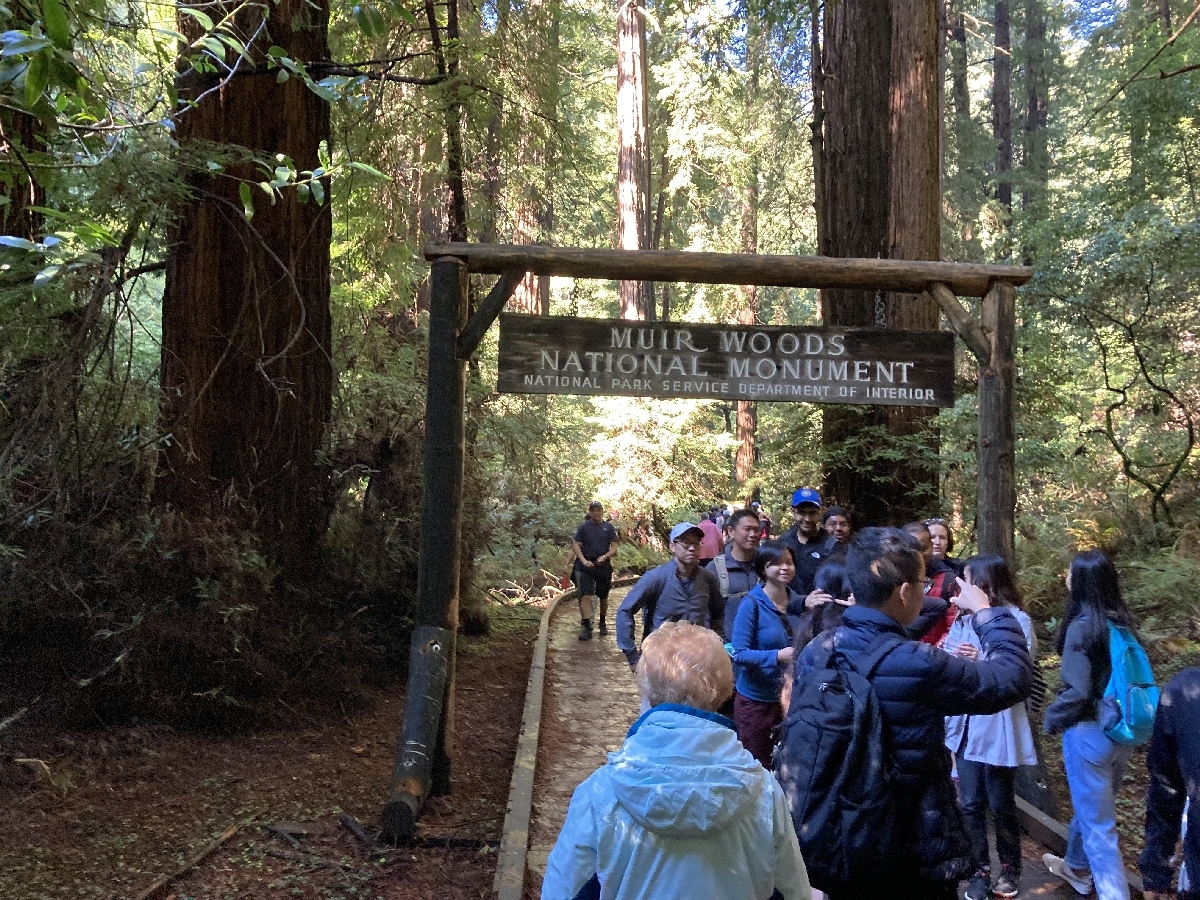 Thanks to dear friends we enjoy a complementary trip to Muir Woods.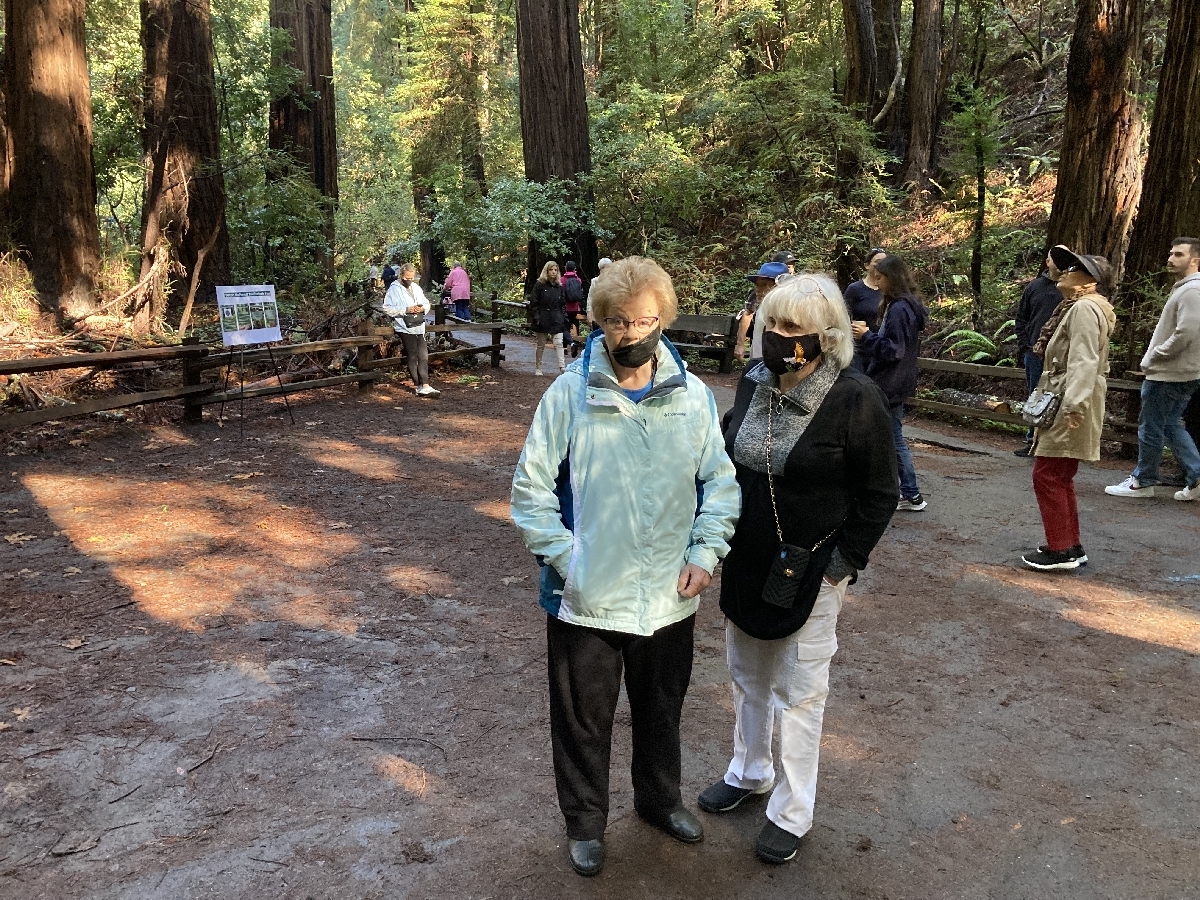 Let's go for a little hike through the giant redwoods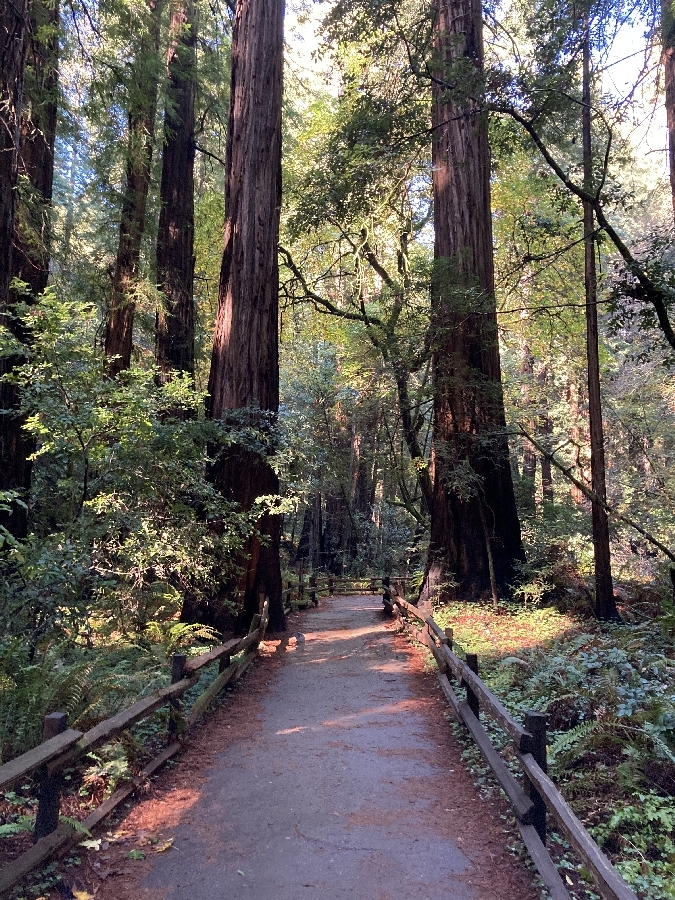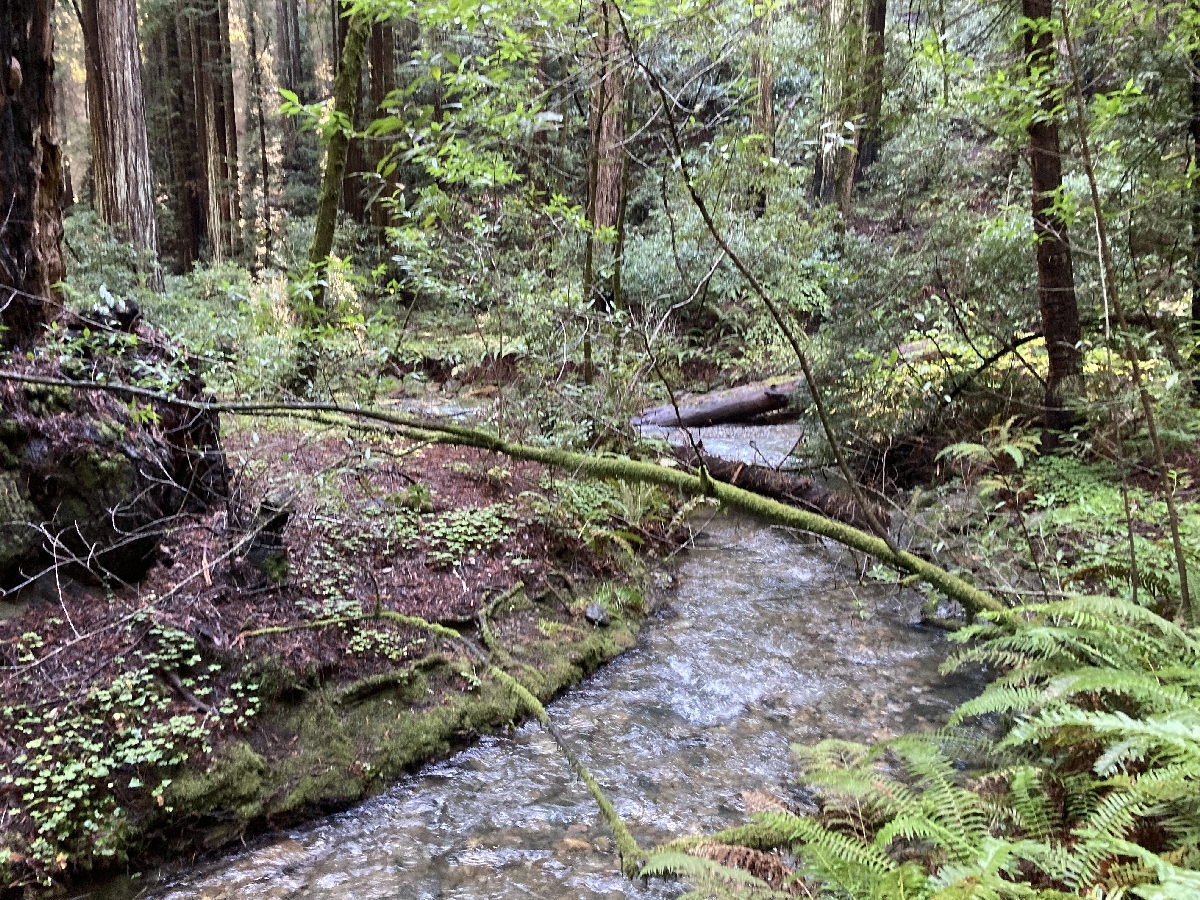 The Creek was running pretty good through the forest.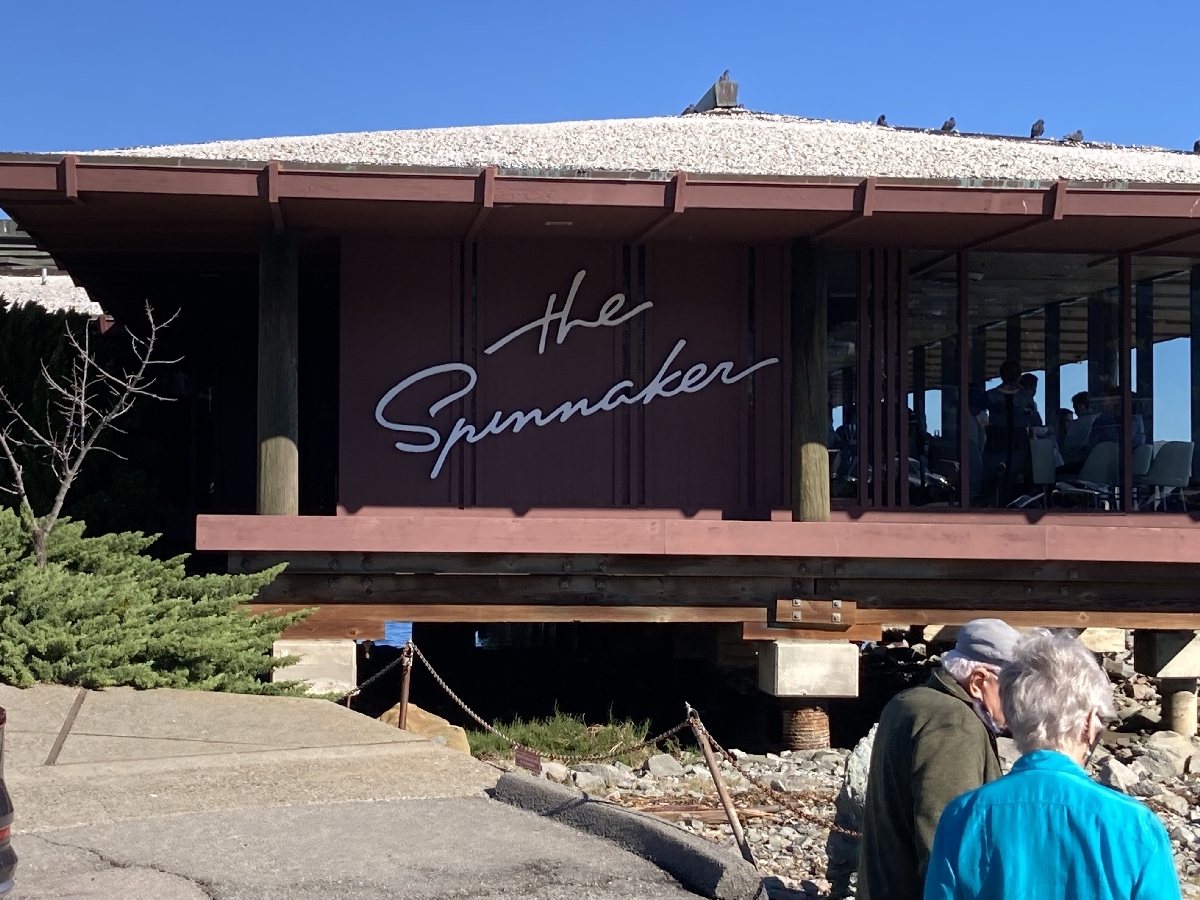 In Sausalito John wanders off for refreshments at Spinnakers on the bay.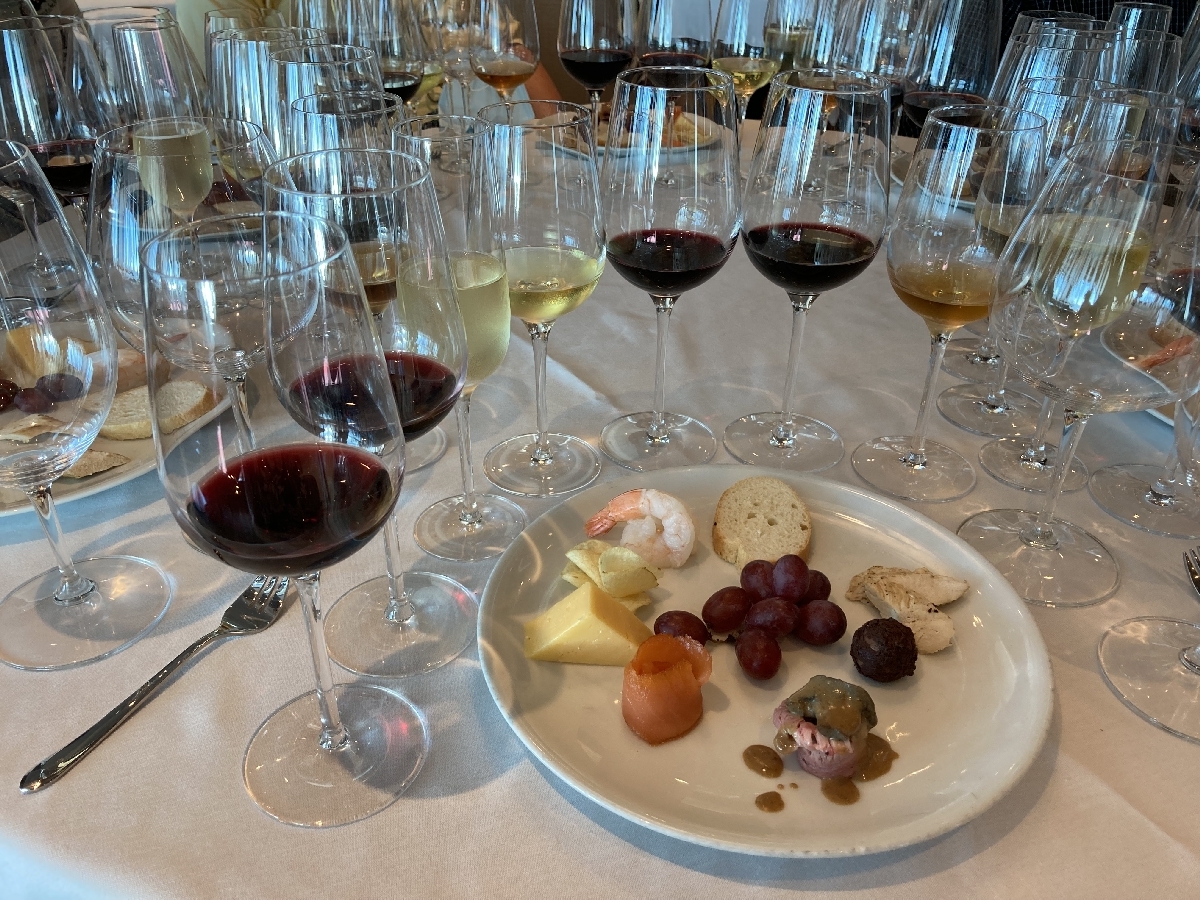 Back on board John enjoys a premium wine tasting.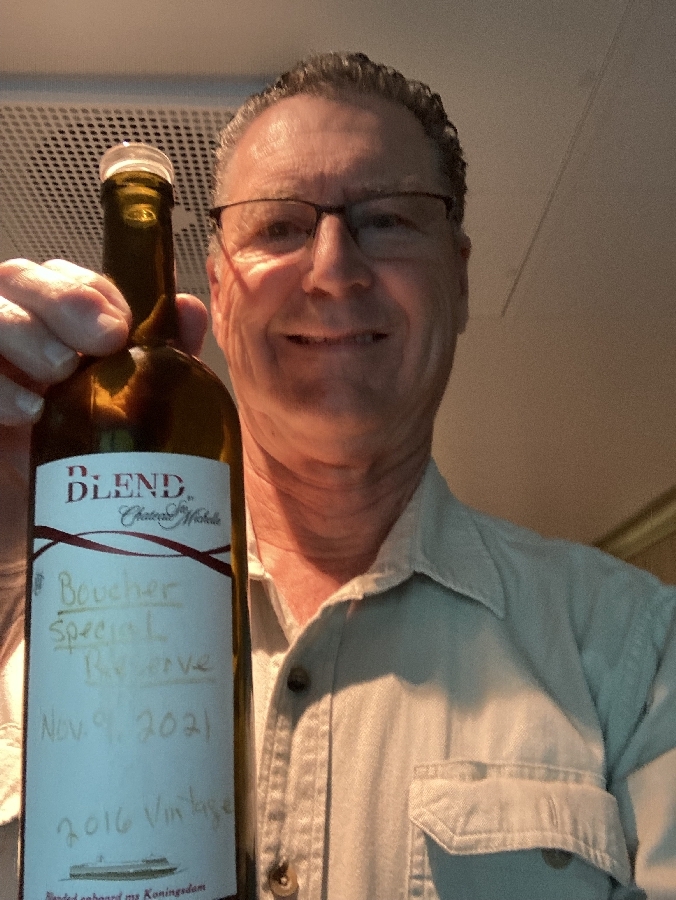 At another wine event John is able to taste and blend his own bottle to enjoy,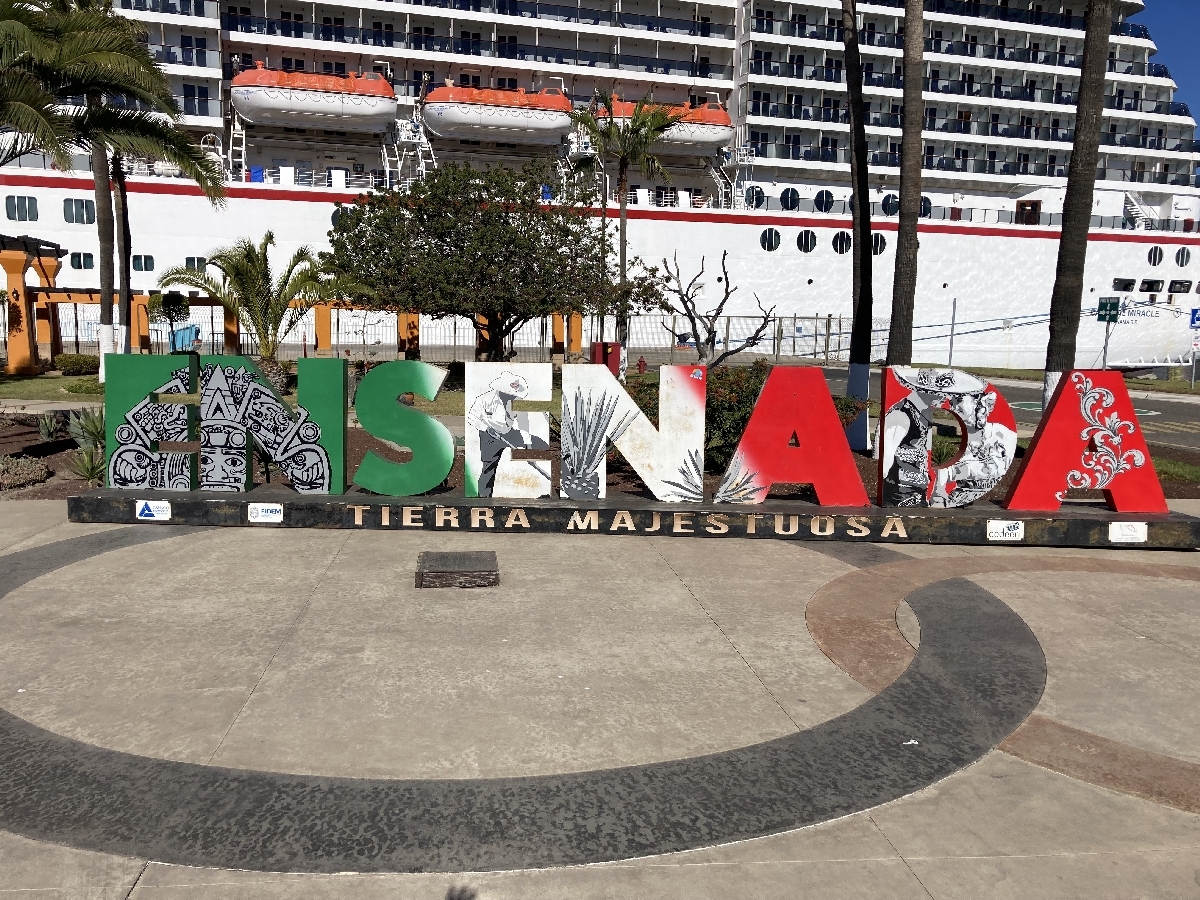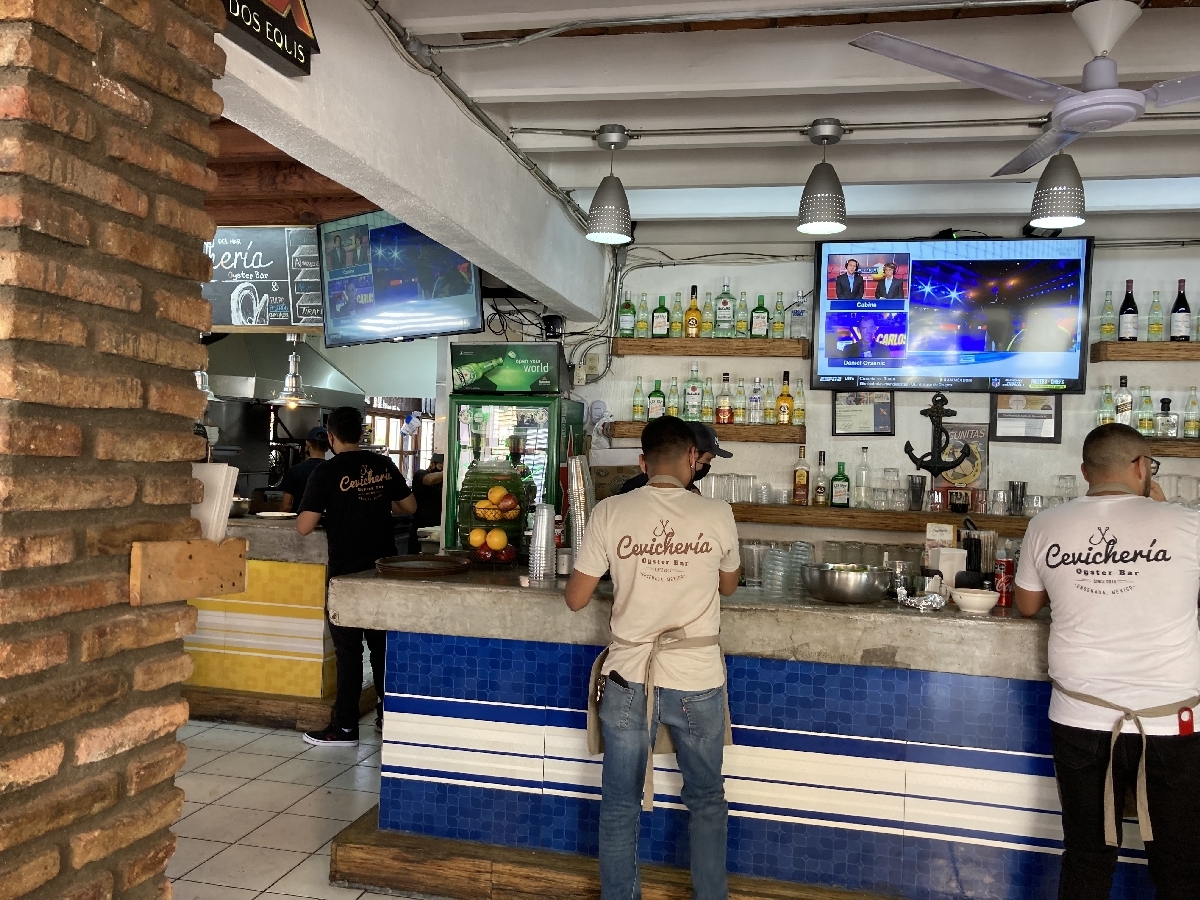 The girls do not get off the ship in Ensenada, but John finds at nice oyster restaurant and has oysters and tacos and beer.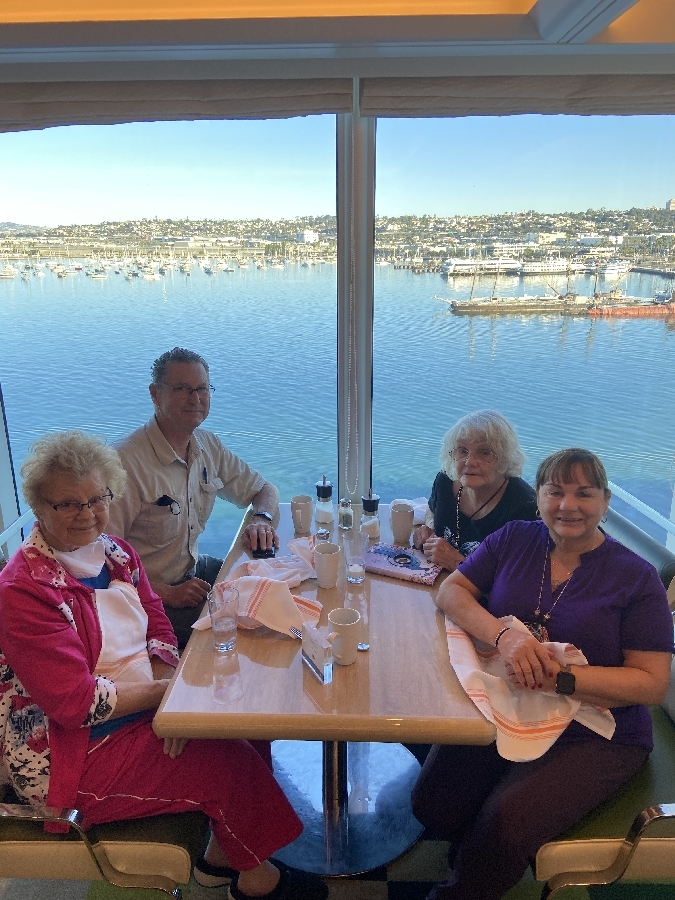 The last breakfast onboard before debarking back in San Diego...........................Until next time...THE END