John & Dennis take a trip to Mammoth Lakes August 2021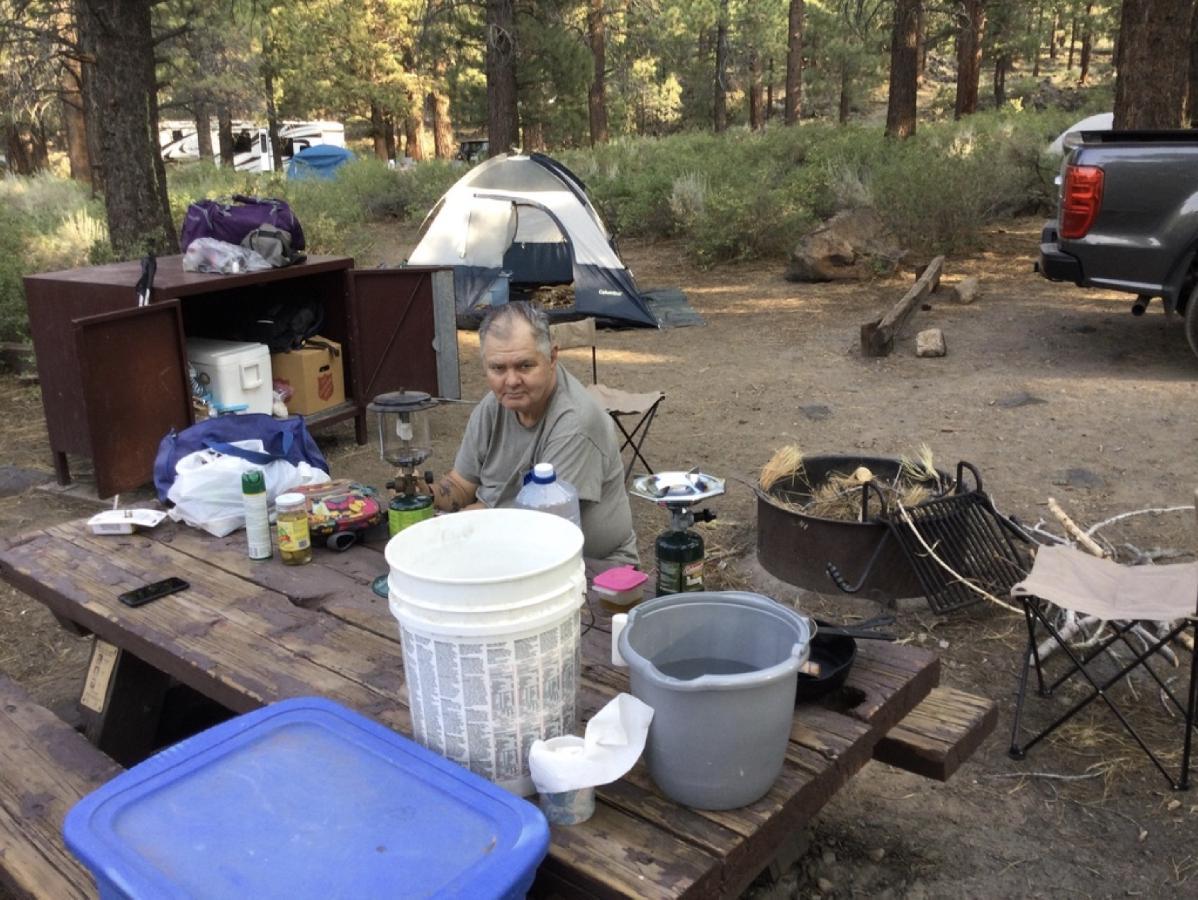 We have arrived at the Sherwin Creek Campground. We have been here before when Dennis had the late night bear cub visit.
We came to hike. Let's go to Devil's Postpile and Rainbow Falls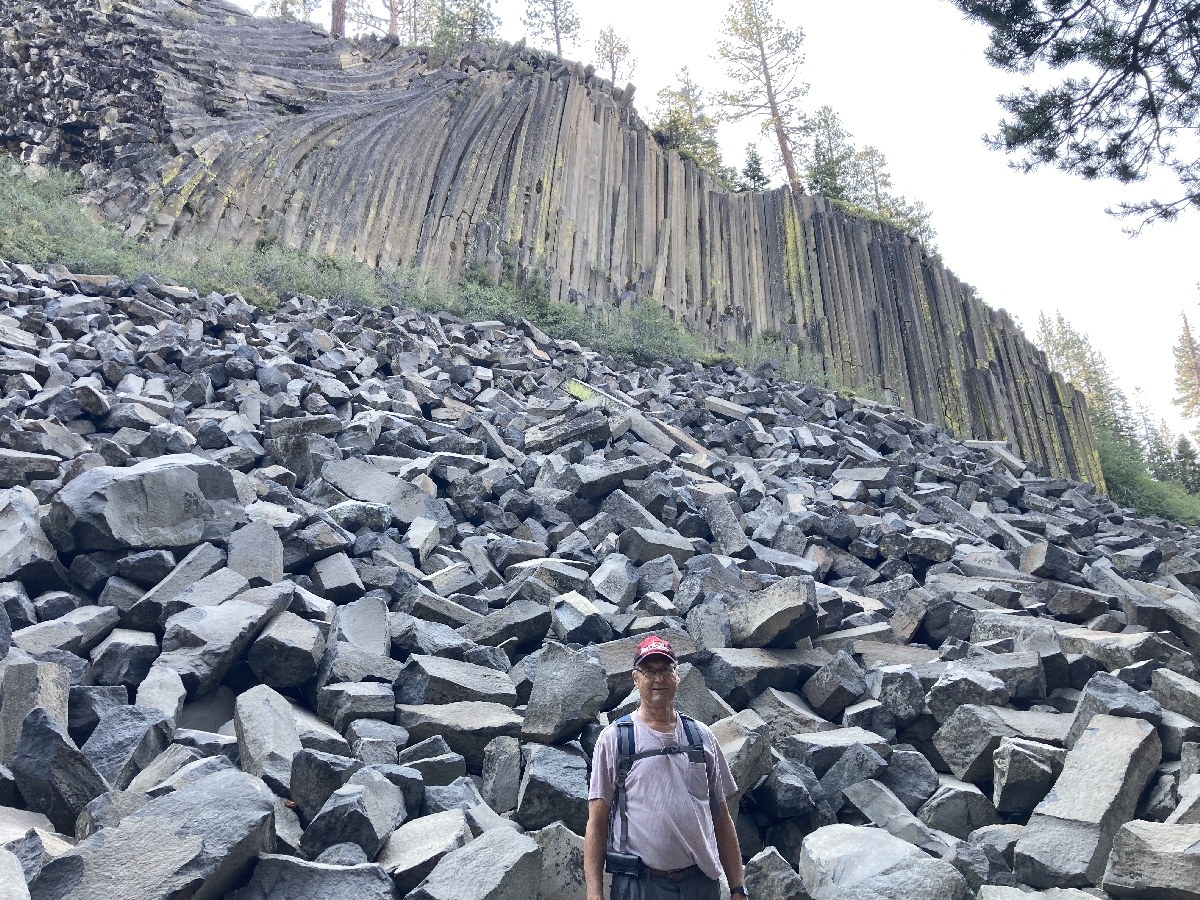 John in front of the Postpile. Very strange formation.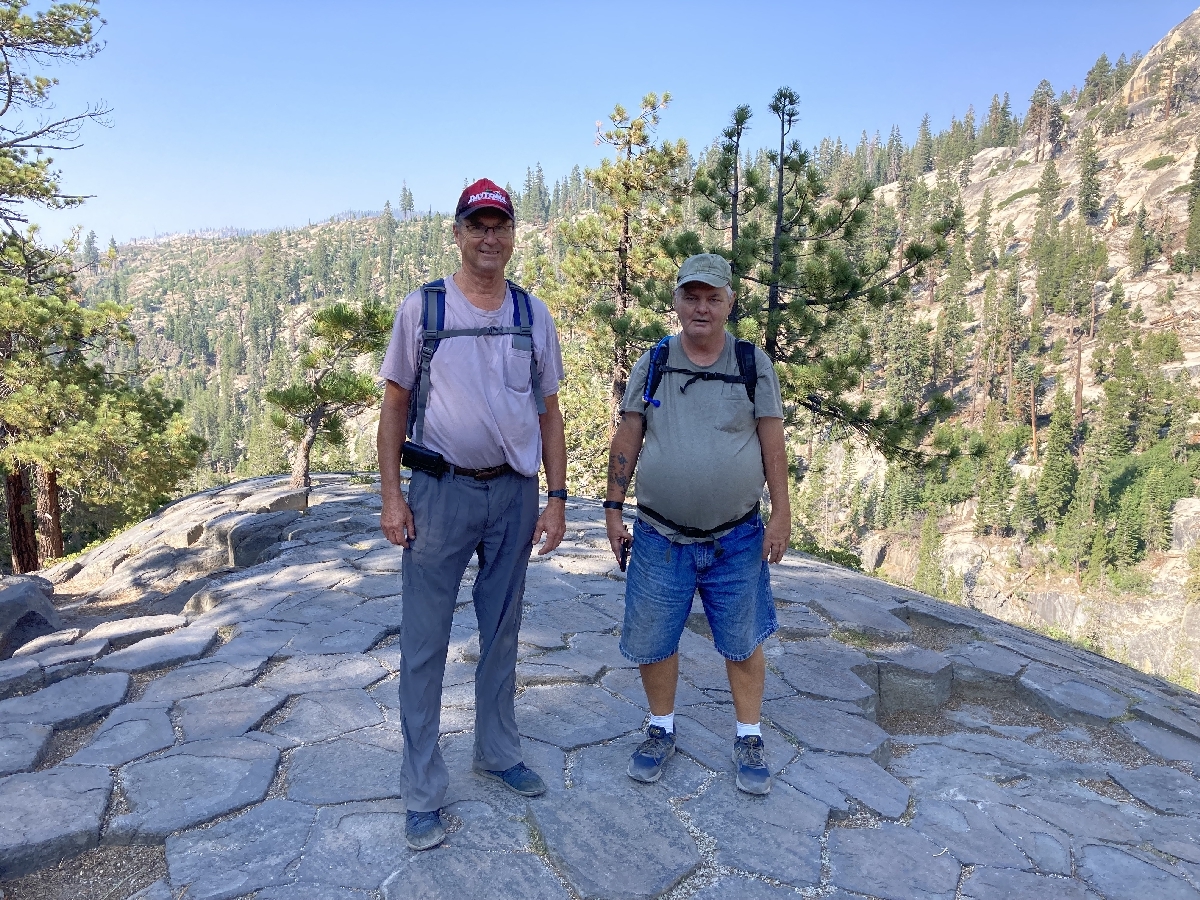 On top of the Postpile
After the Postpile we hike to Rainbow Falls.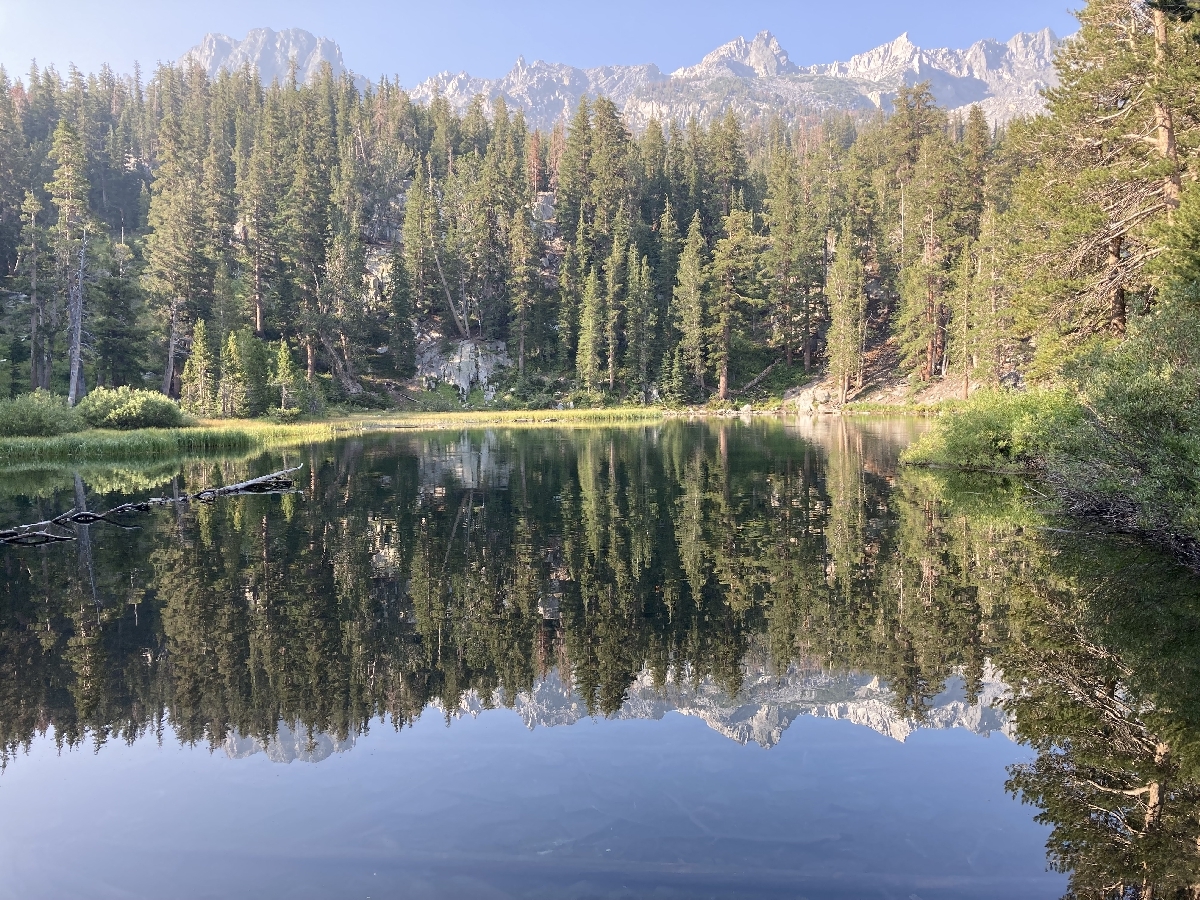 Beautiful lakes along the hike.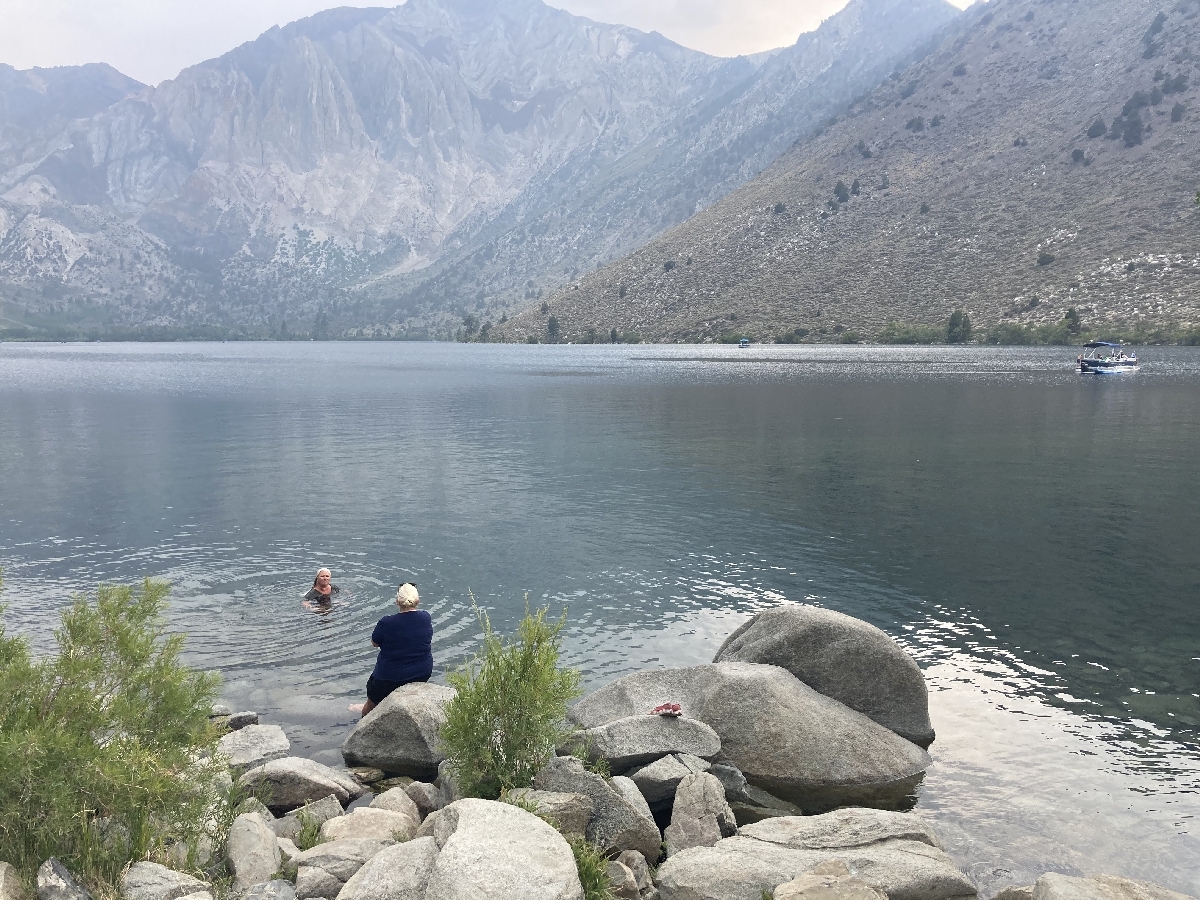 A lady swimming in Convict Lake.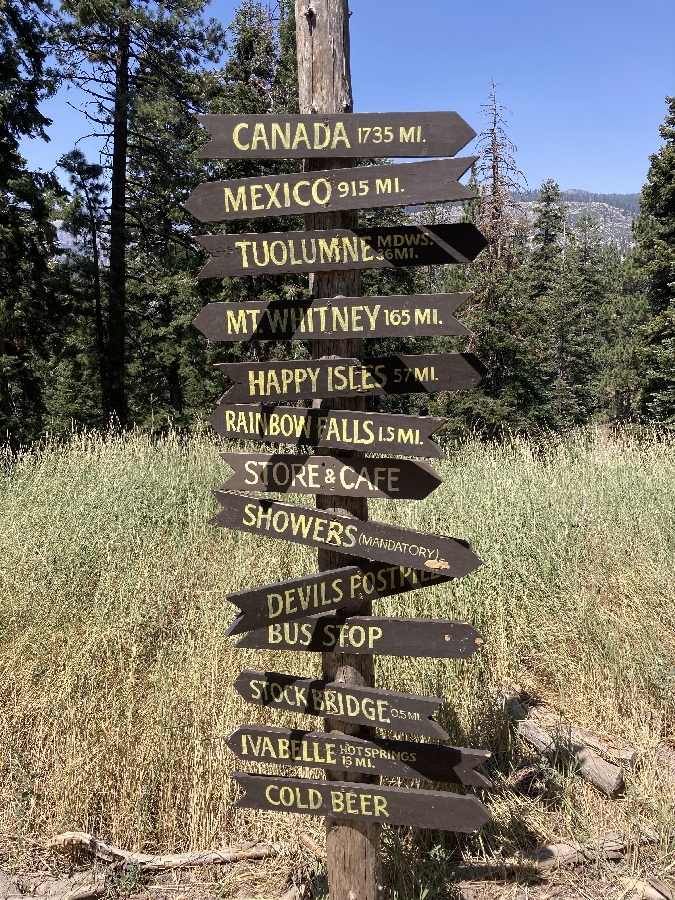 After hiking all day, which way to go? I like last sign.....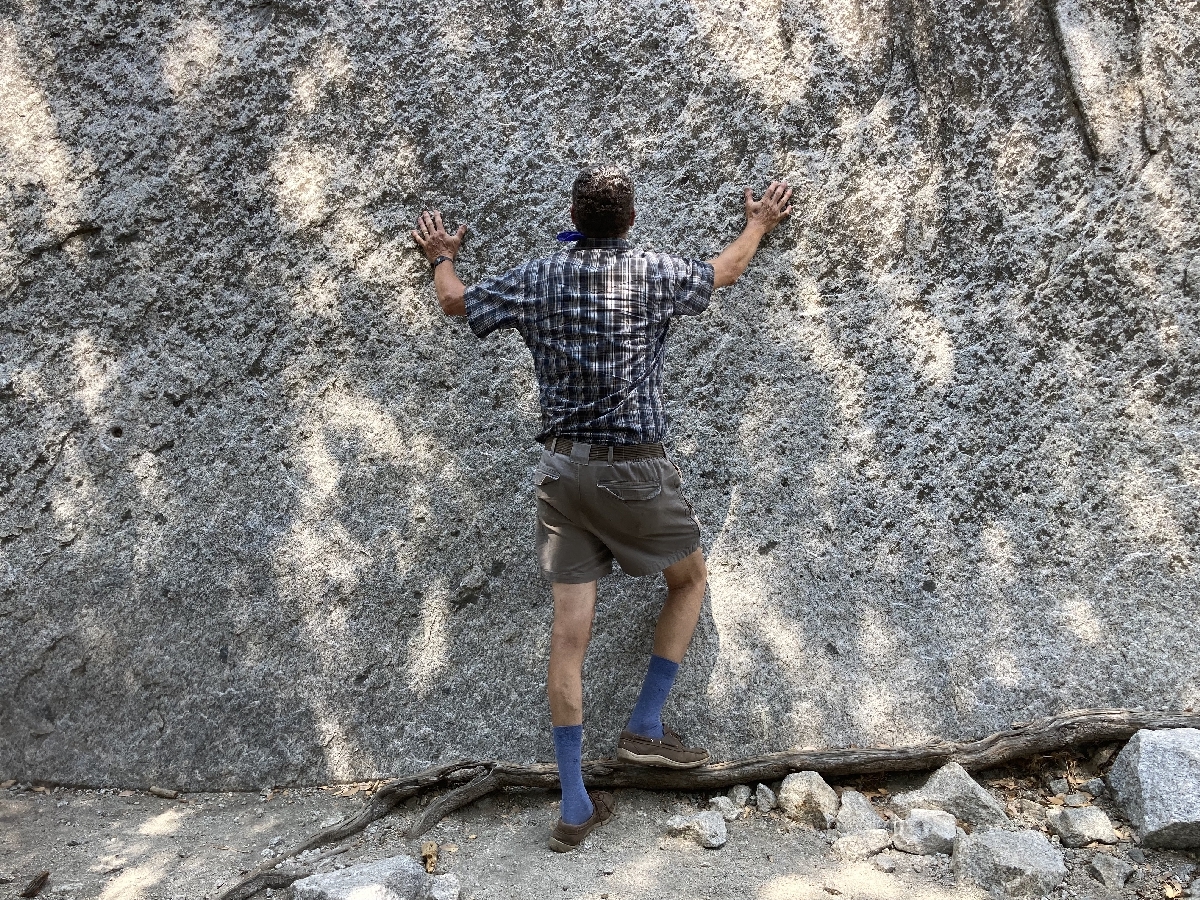 Hugging El Capitan in Yosemite.
Another Adventure in the Books and in our Memories