Trip to Austin Texas October 13-20, 2021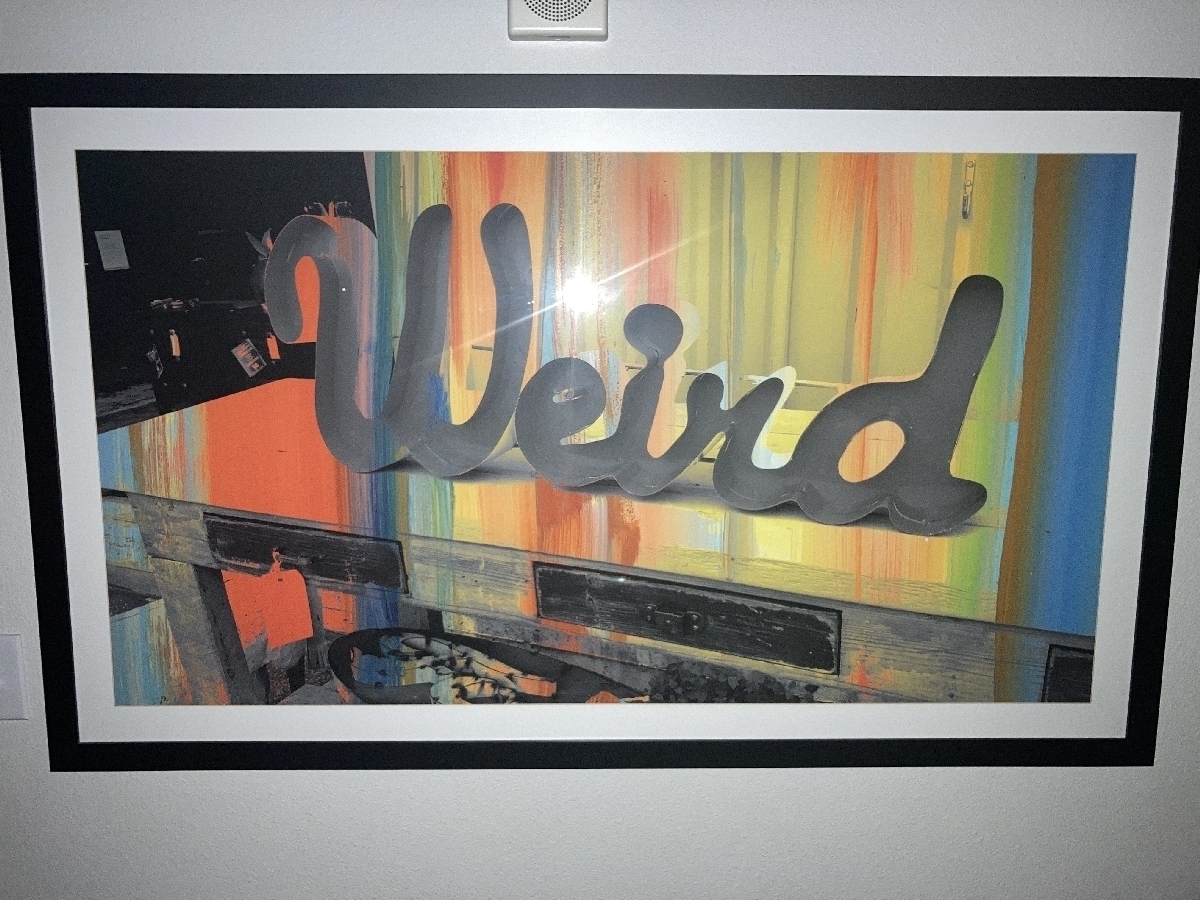 We have arrived in the "City of Weird"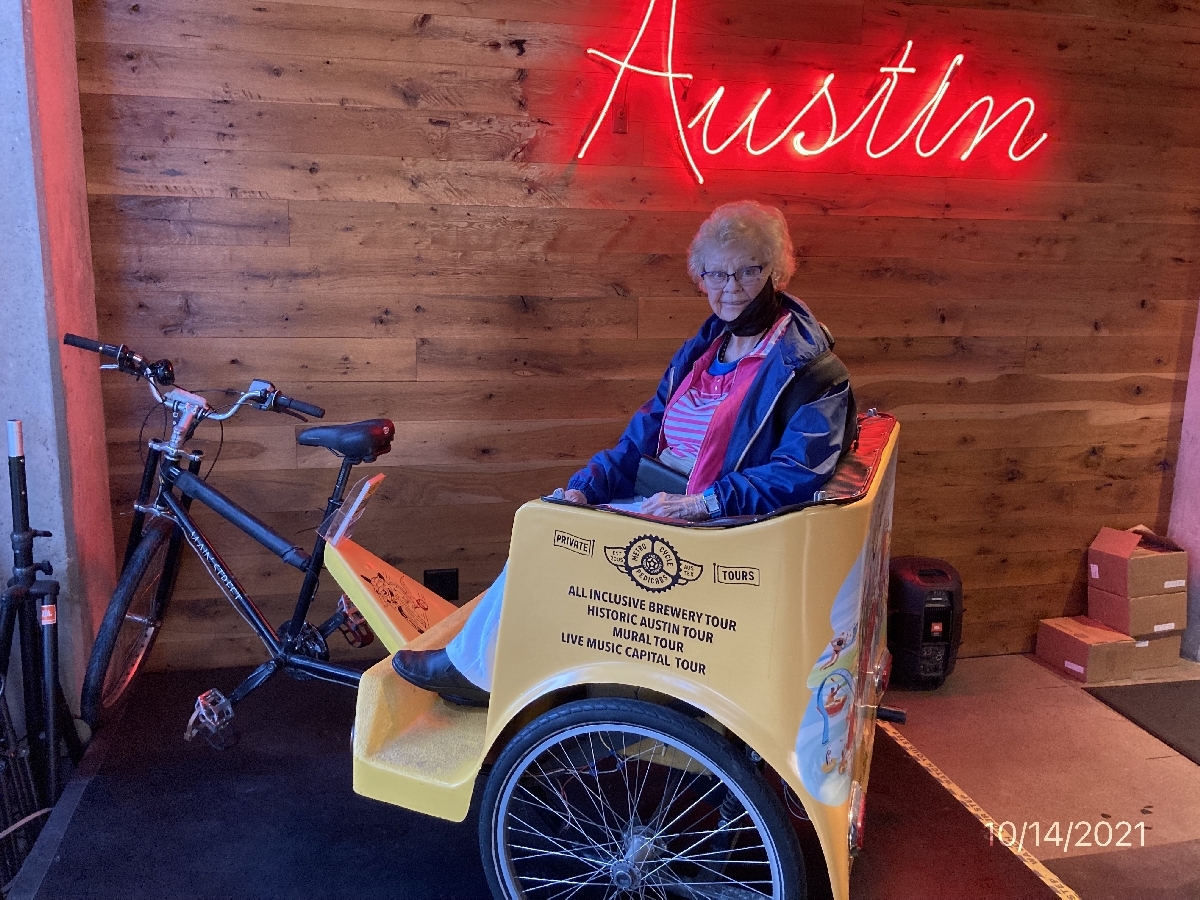 We are at the Visitor Center waiting for our double decker tour bus to arrive.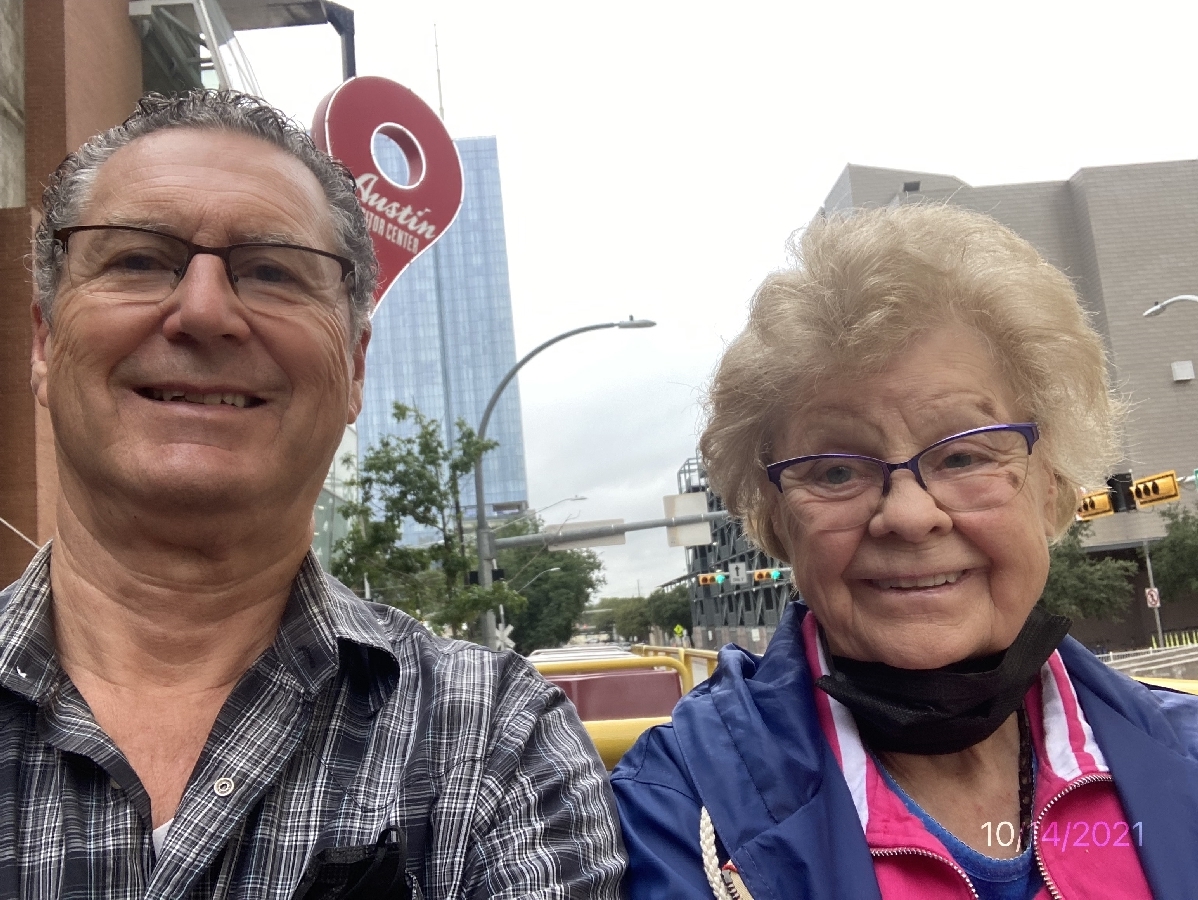 They told us to arrive early because only the first 35 people can sit in the upper deck......Besides us there was one other couple. Period. But we got the whole tour.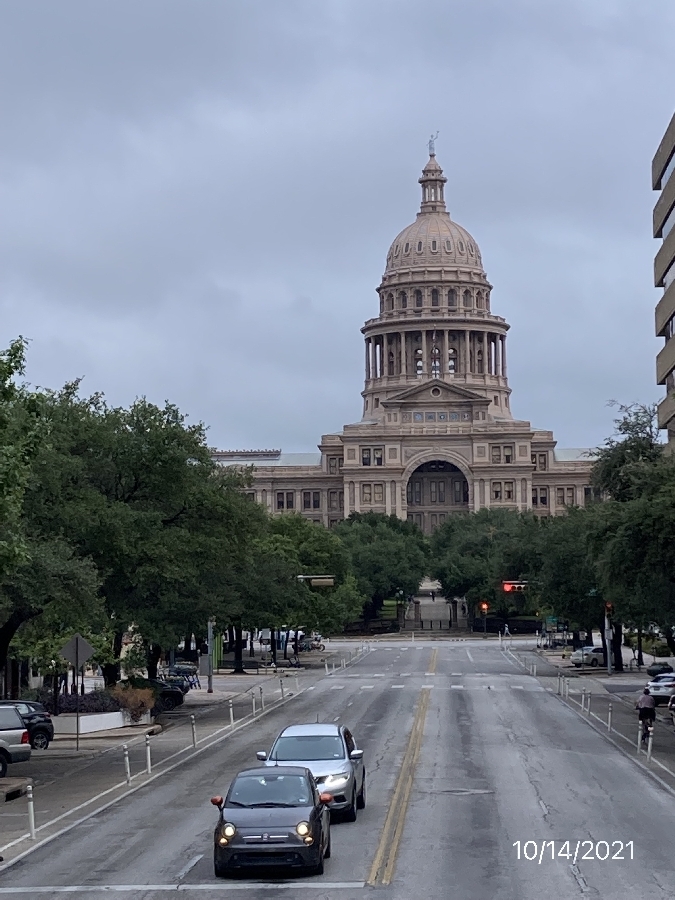 Congress Avenue goes right through the heart of the town ending at the Capital Building. We did a tour and got some history.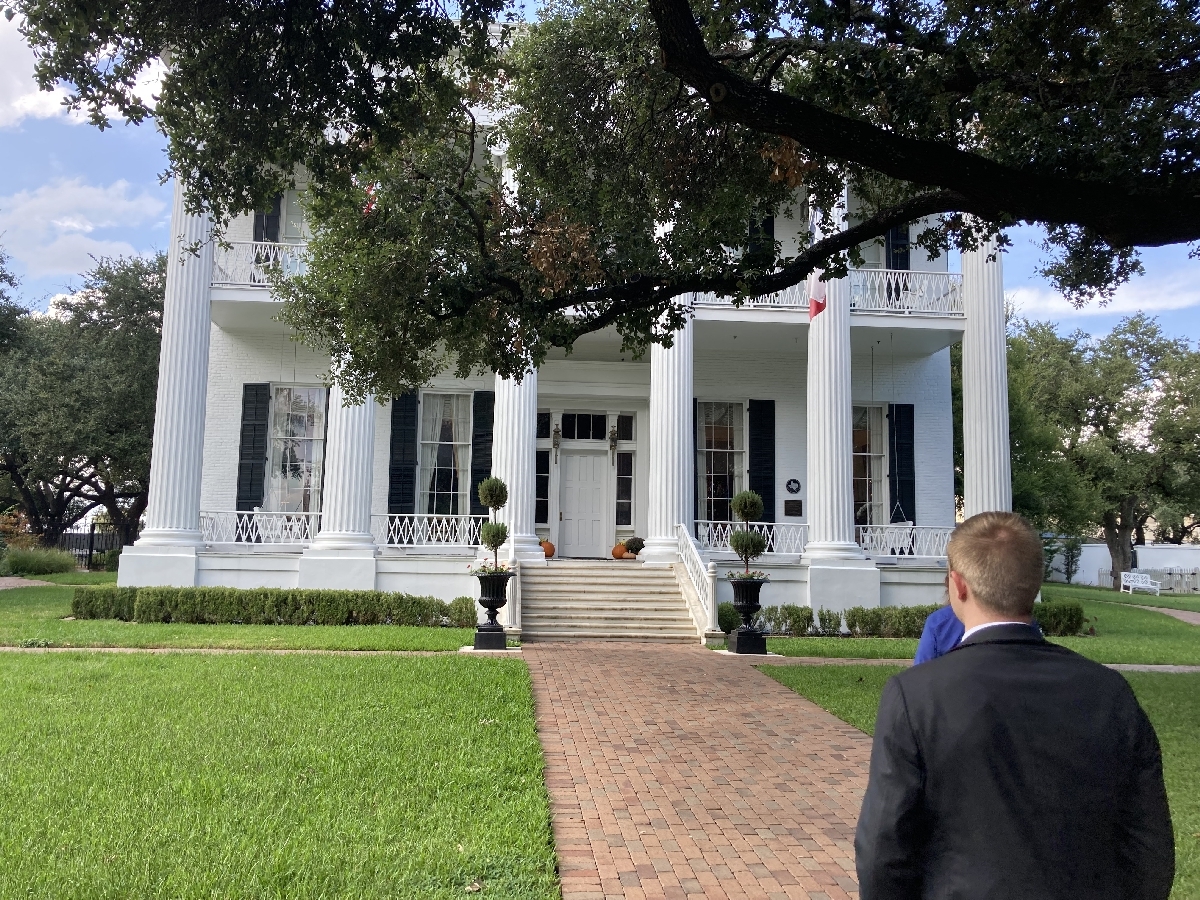 Next we go to our appointment to tour the Governor's Mansion. Full background check and go through the scanner. Randy had a pocket knife and I thought we were finished, but they let him in.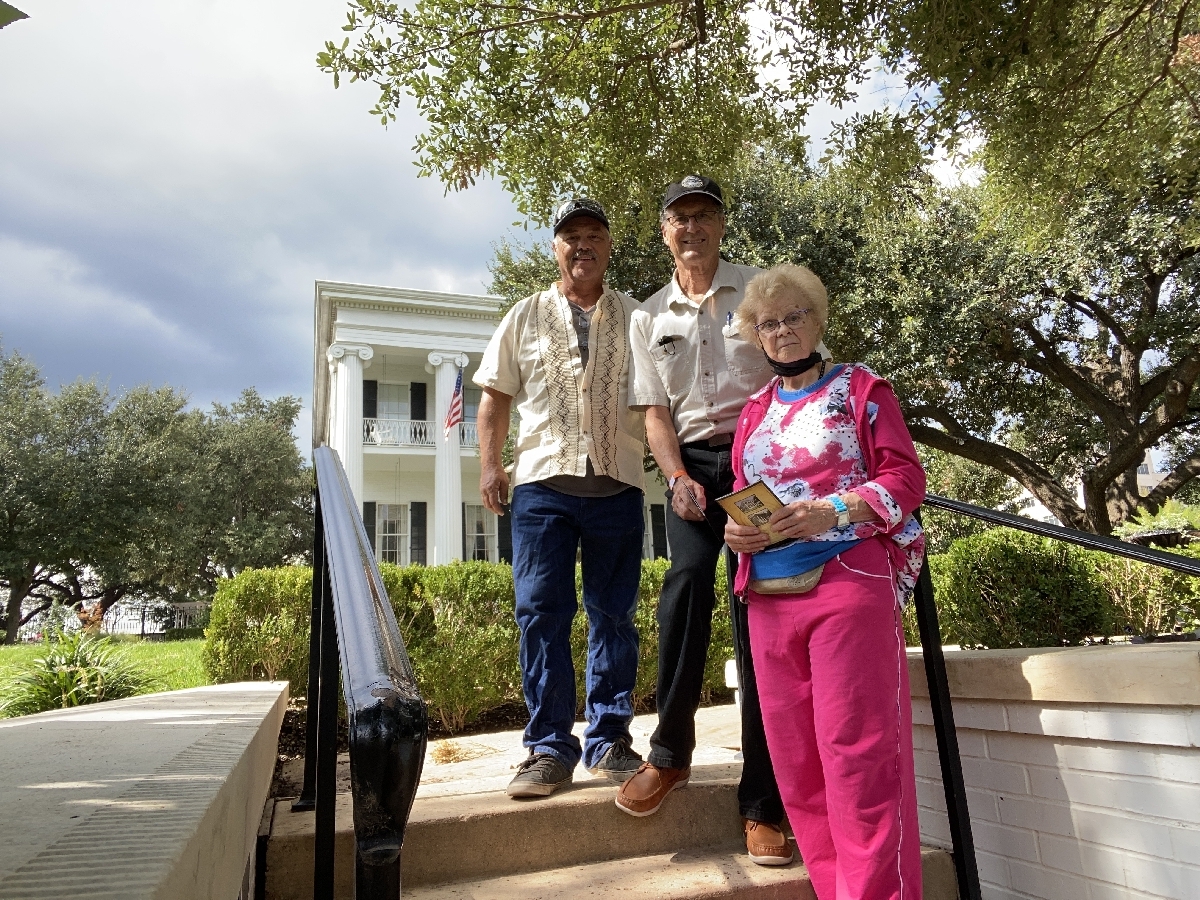 Like most old houses, it had a fire and had to be rebuilt.
Sam Houston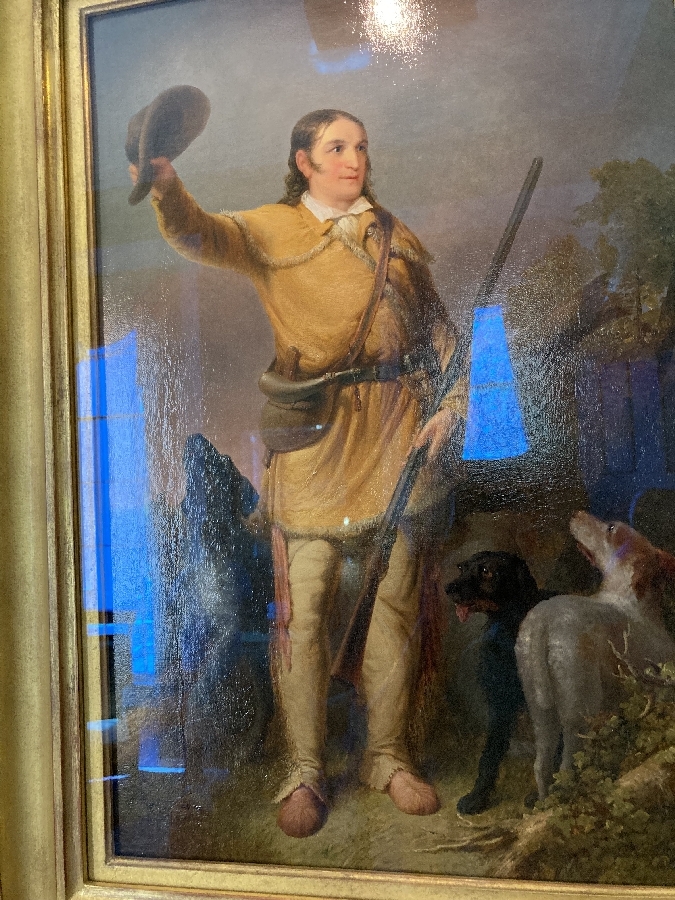 Davy Crocket. Died at the Alamo, with all the rest there.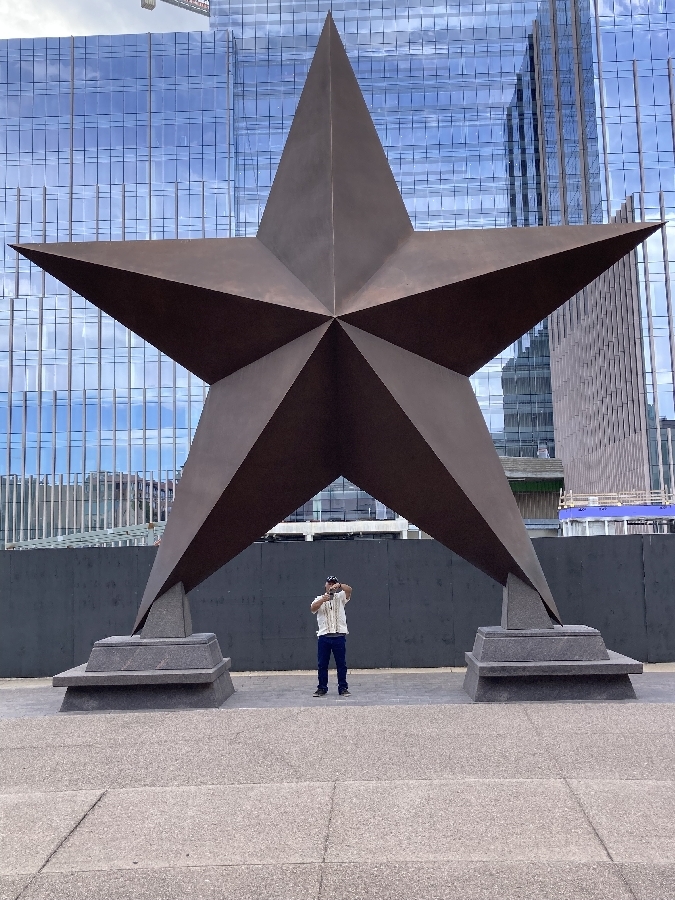 Next is the History Museum. 3 floors of history. Is it true everything is bigger in Texas?
In the Museum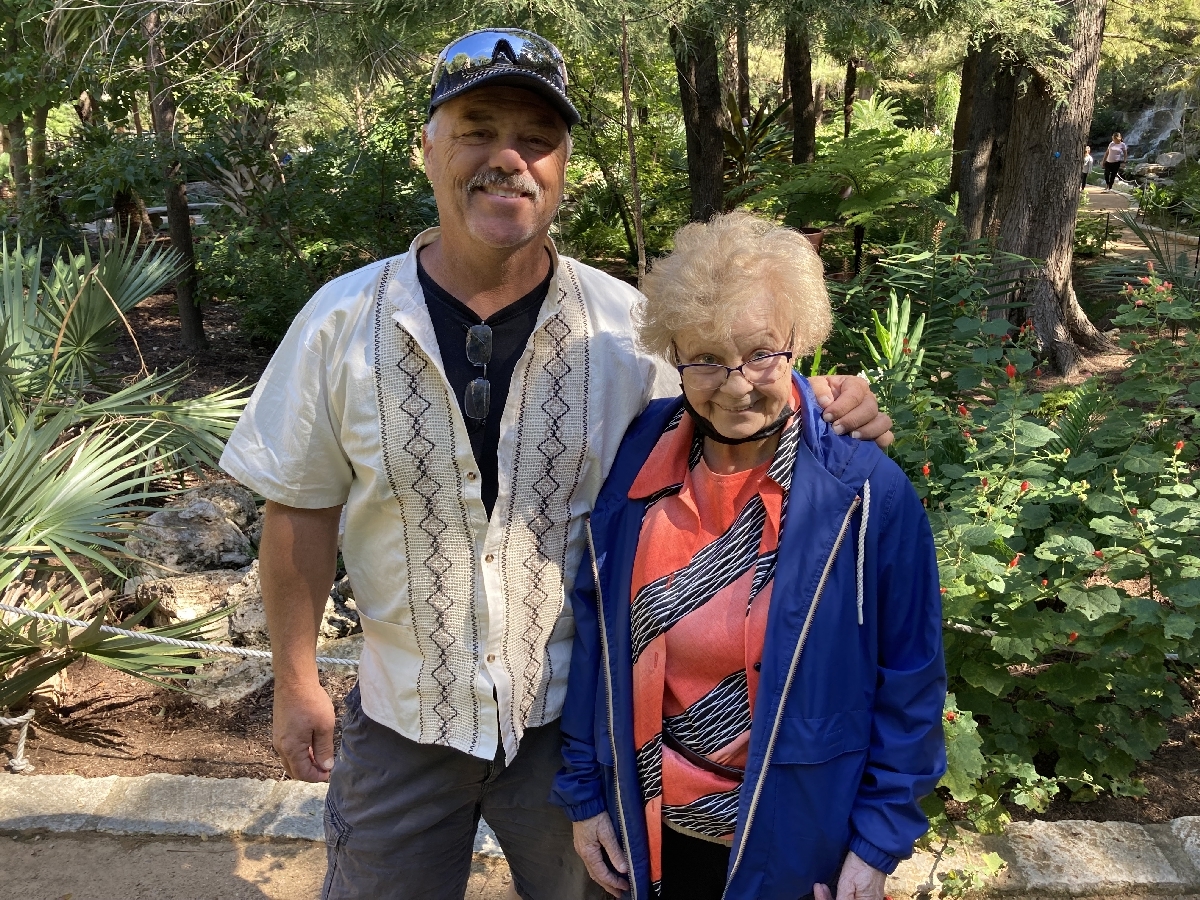 At the Botanical Gardens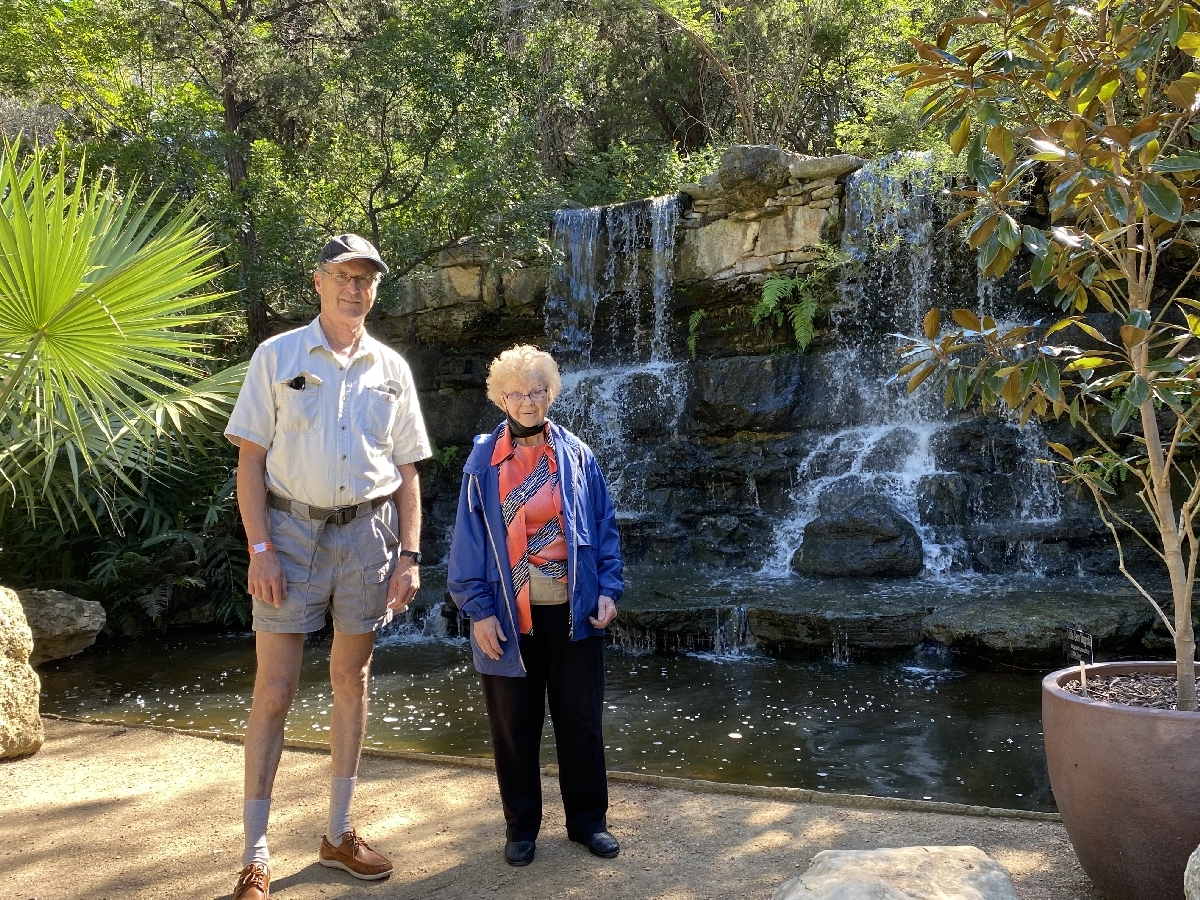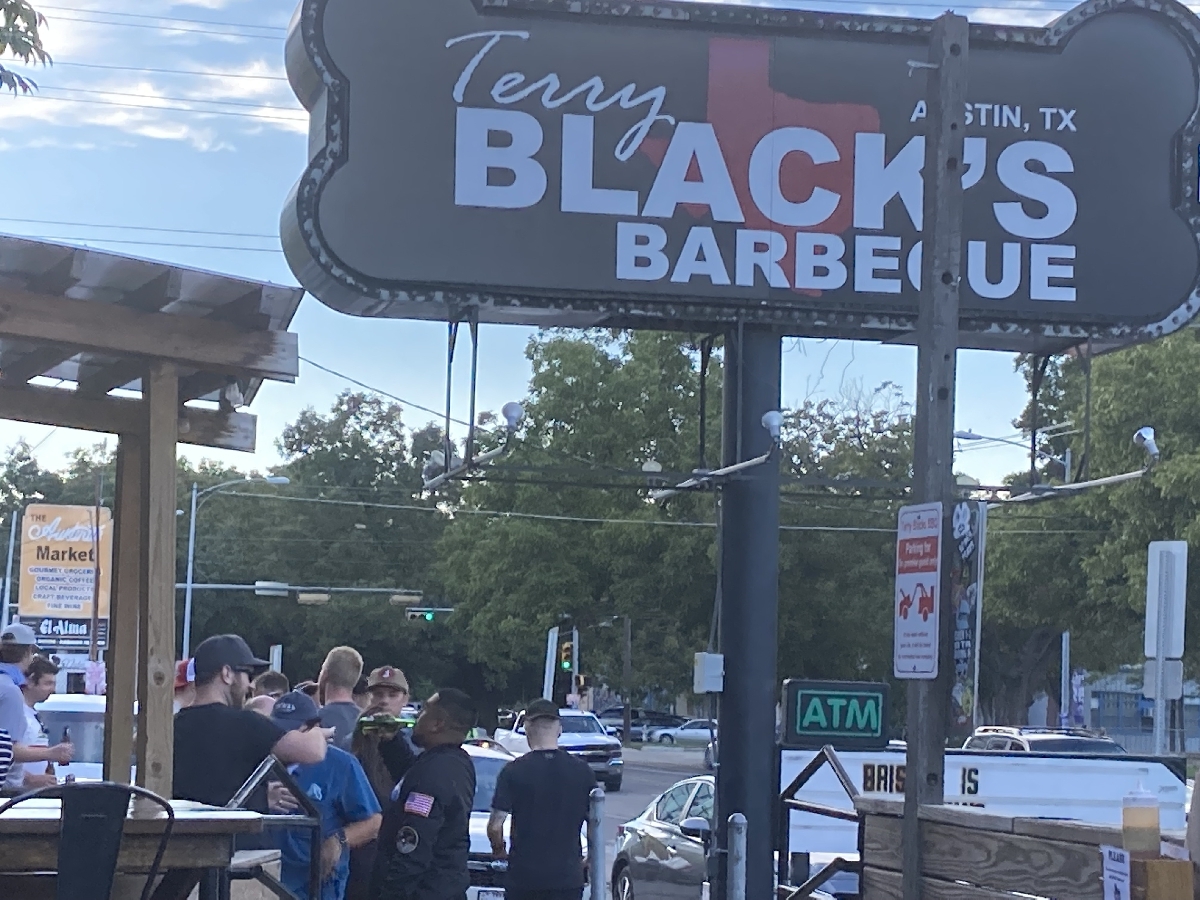 Of course we have to have BBQ. But which one? Everyone had an opinion, but we got the most recommendations for Terry Blacks. Good choice.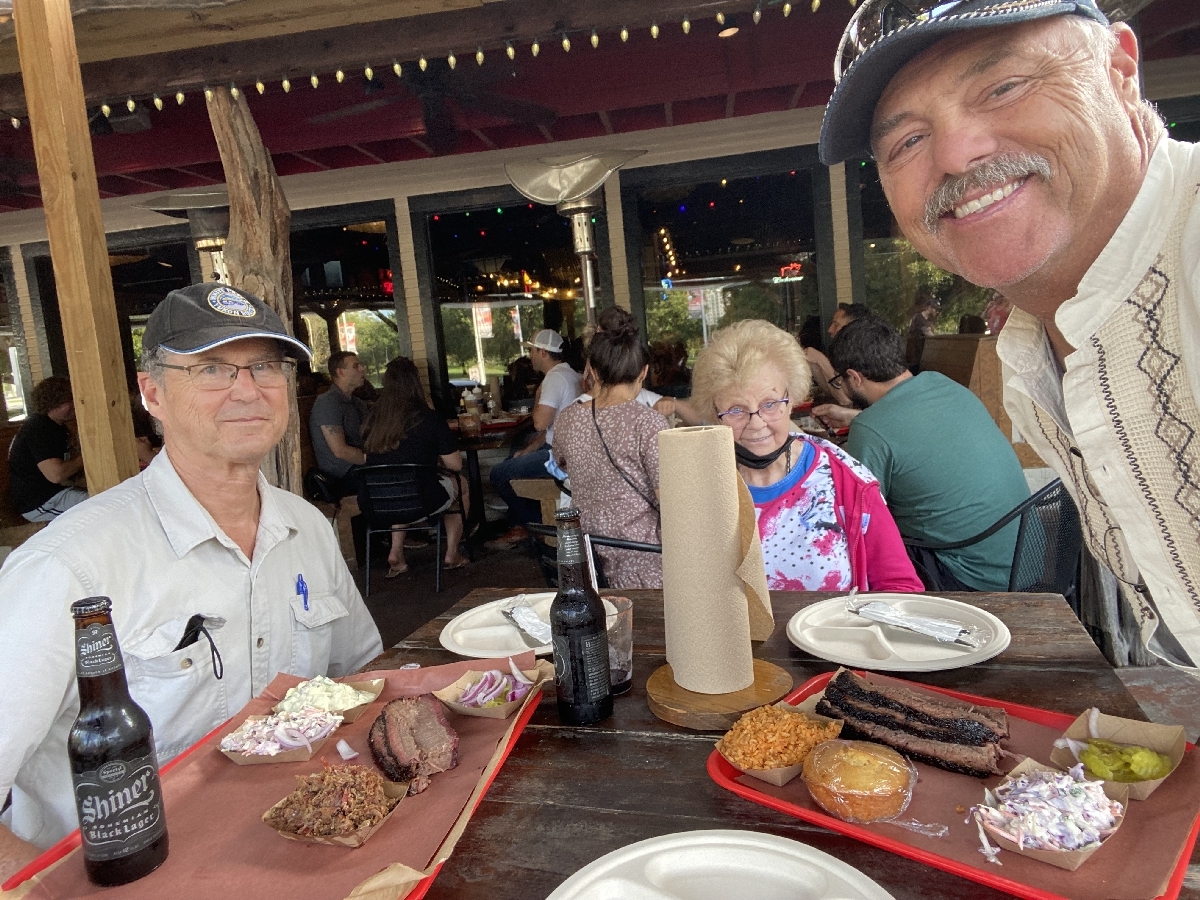 We had brisket at Blacks. Black beer, black margaritas, after dinner we were picked up by a black Uber driver in a black car.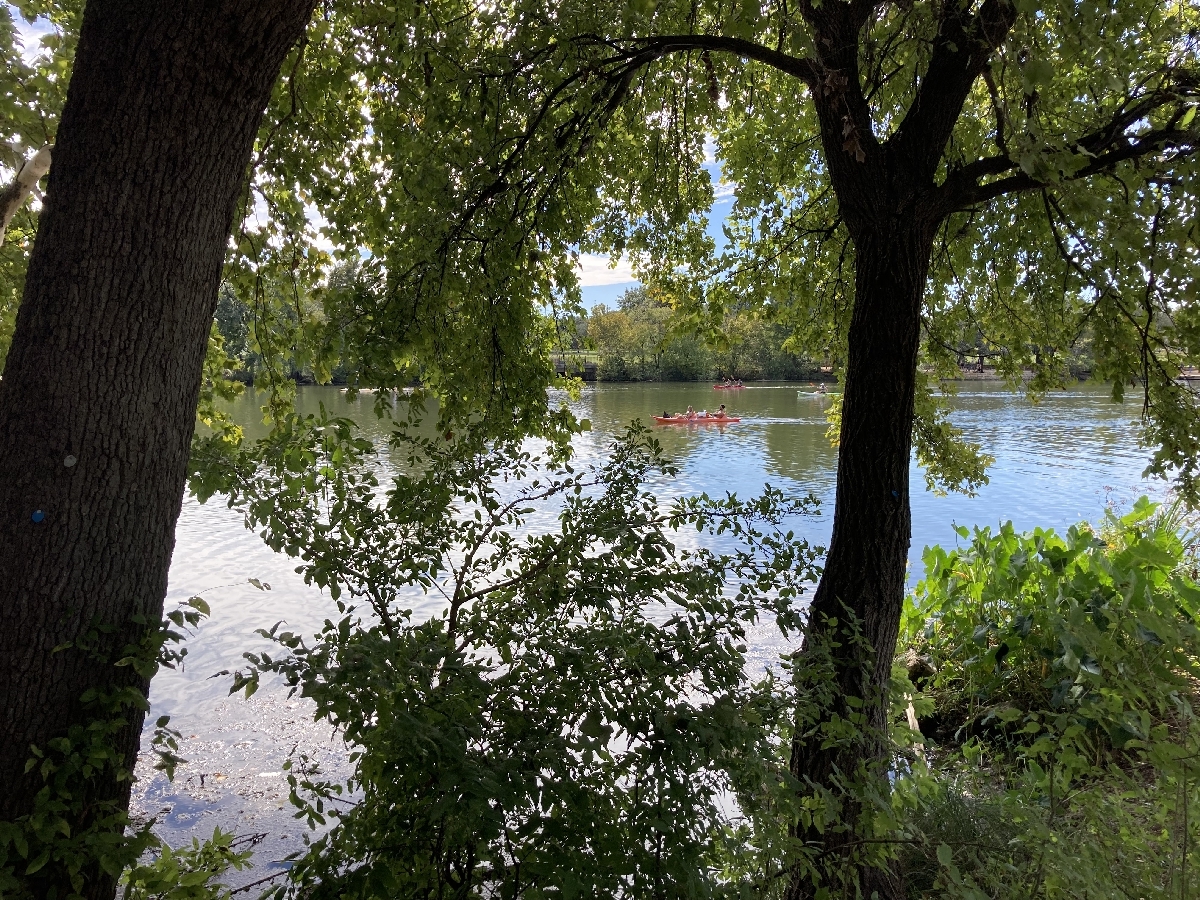 Evelyn and John take a walk down to the Colorado River which runs through town. Beautiful day.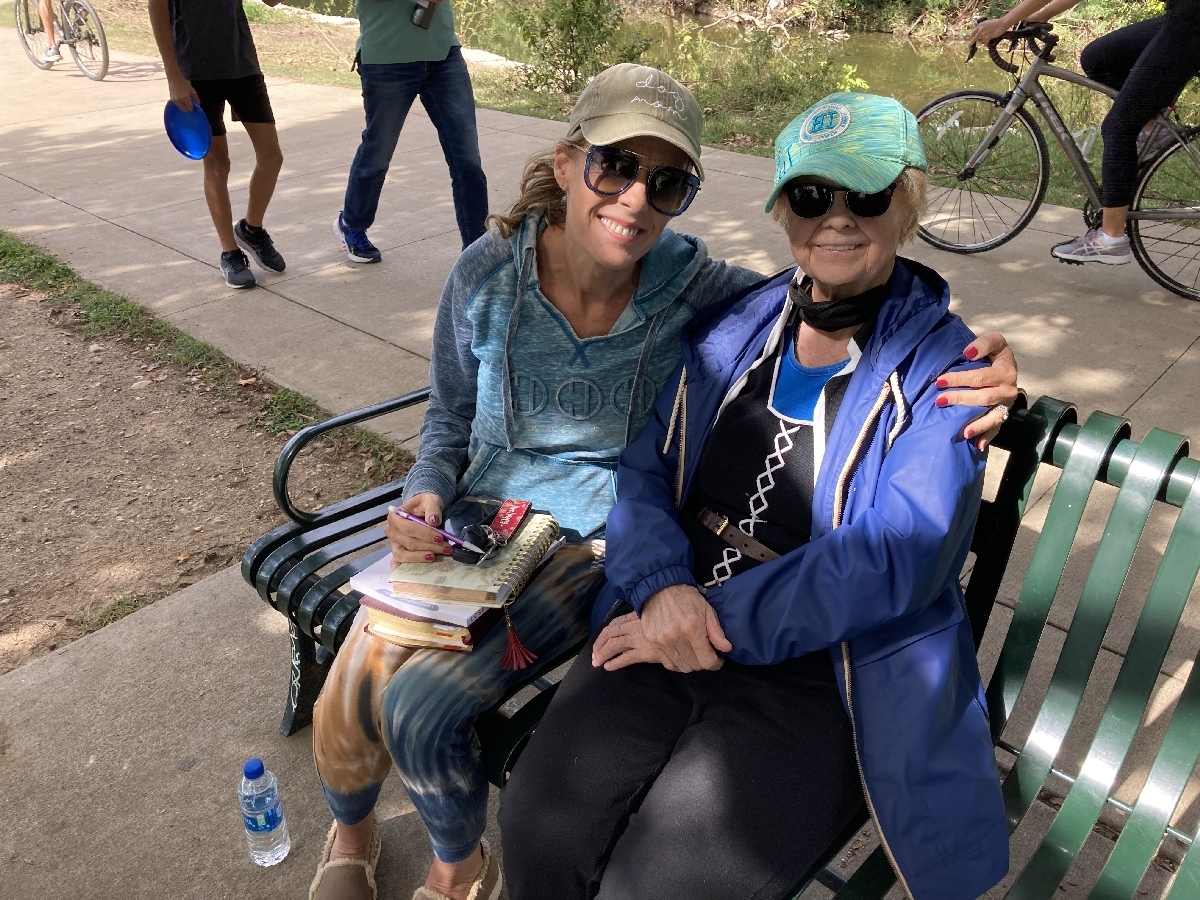 We make a new friend with Robyn.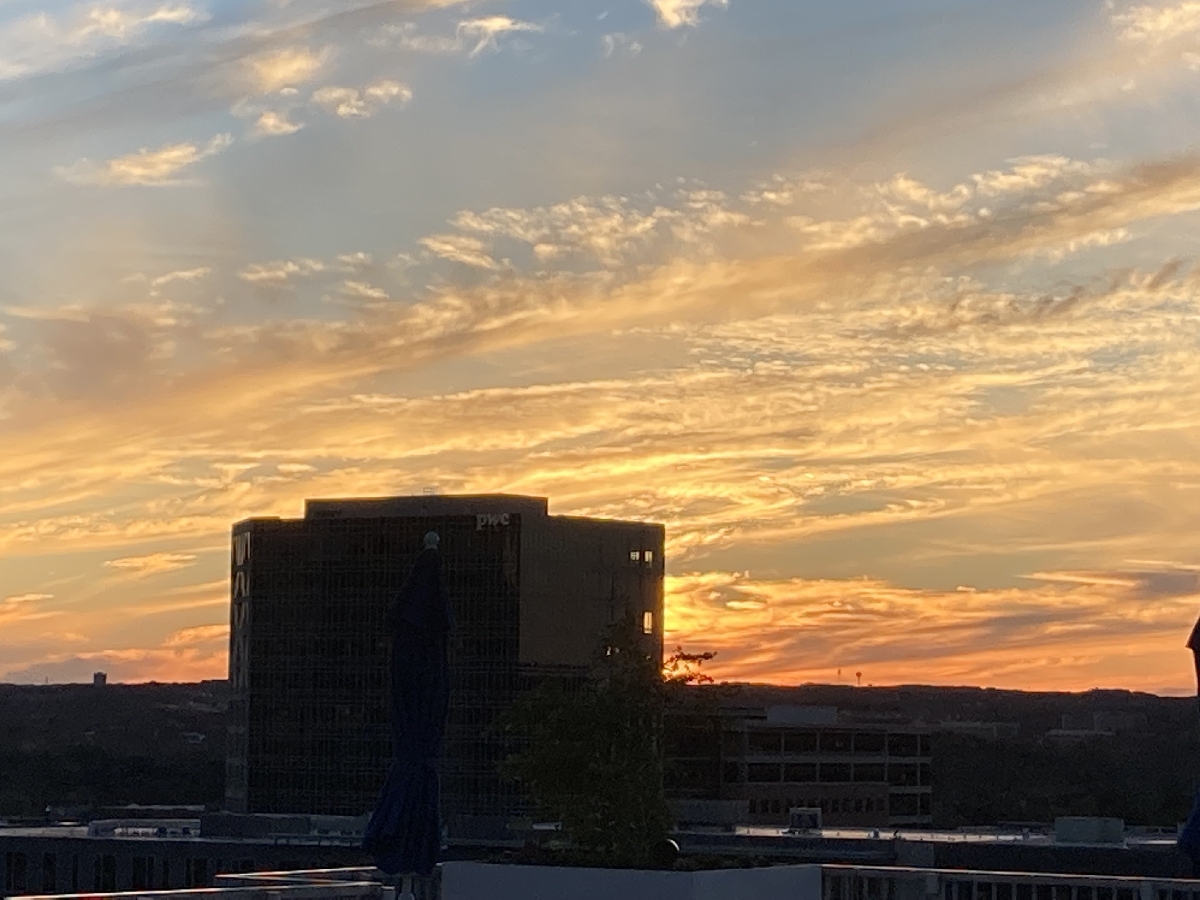 Sunset over Austin. We are on the 7th floor of Worldmark. On the 10th floor they have an infinity pool
We chose not to rent a car. Instead Ubered everywhere. It was a good decision.
It was so nice to visit with Evelyn's son Randy for a couple days and see our friends the Lewis' who live in Georgetown, about 40 minutes to the North of Austin.