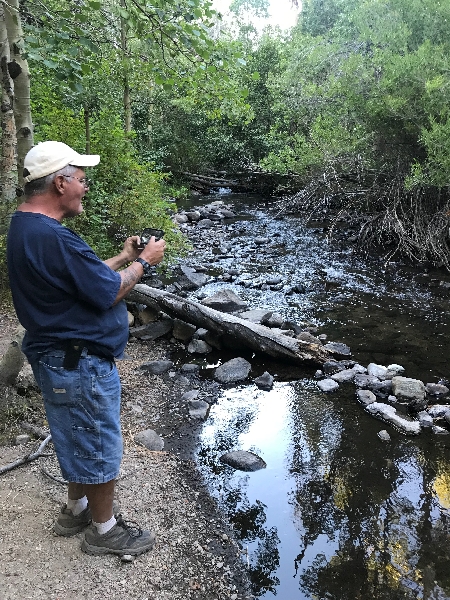 The End (until next time)
I got back to our campsite just as Dennis returned from his hike to Sherwin Lake.

That night about 4 in the morning Dennis was awoken by a bear cub sniffing his head. I looked up to see the cub run up a tree and then took off. No sign of Mama bear. Whew!