Imperial Castle Tour October 8-18, 2018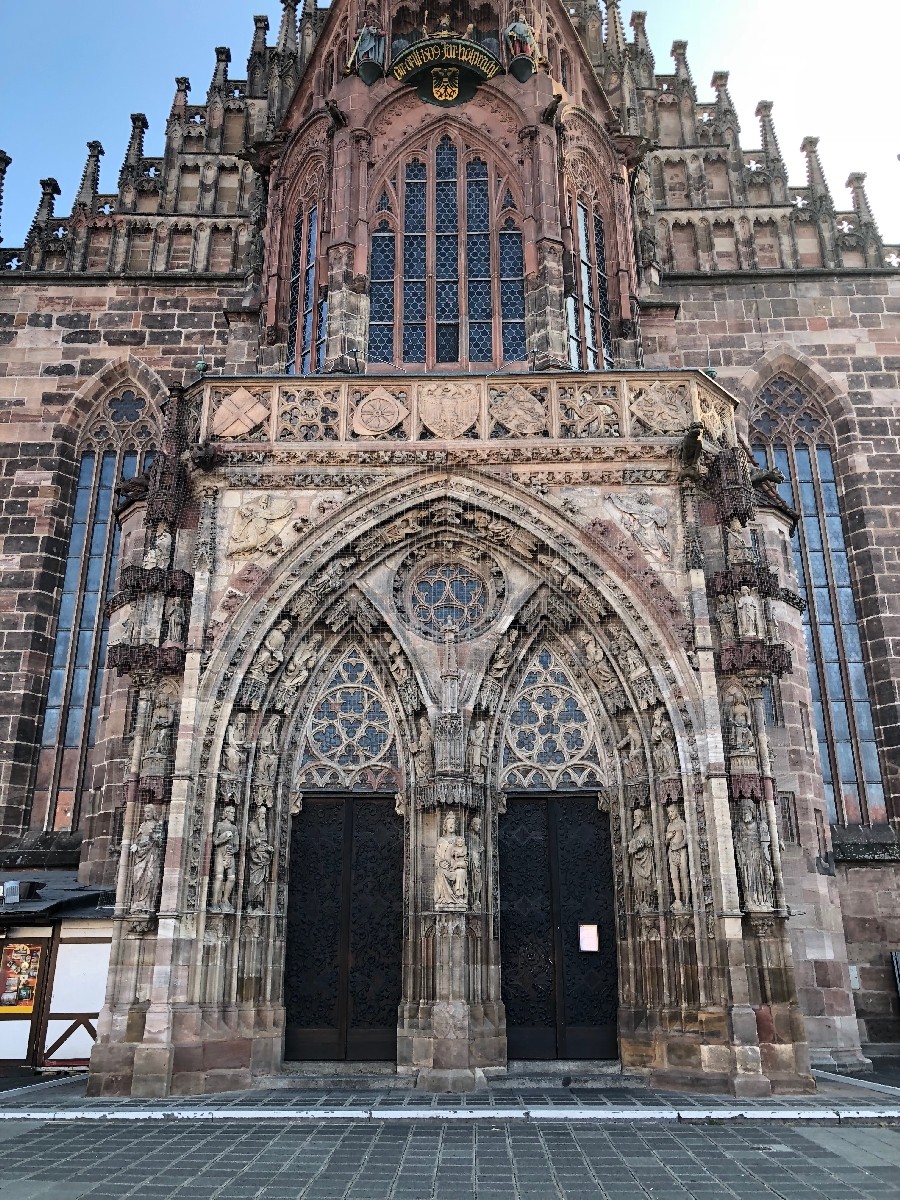 We are in Europe to see castles, statues, and historic sites. Plus see the towns and countryside. After arriving in Munich from
Los Angeles, we are met by Peter from European Castles Tours. This is a private tour and we go straight to Nuremberg.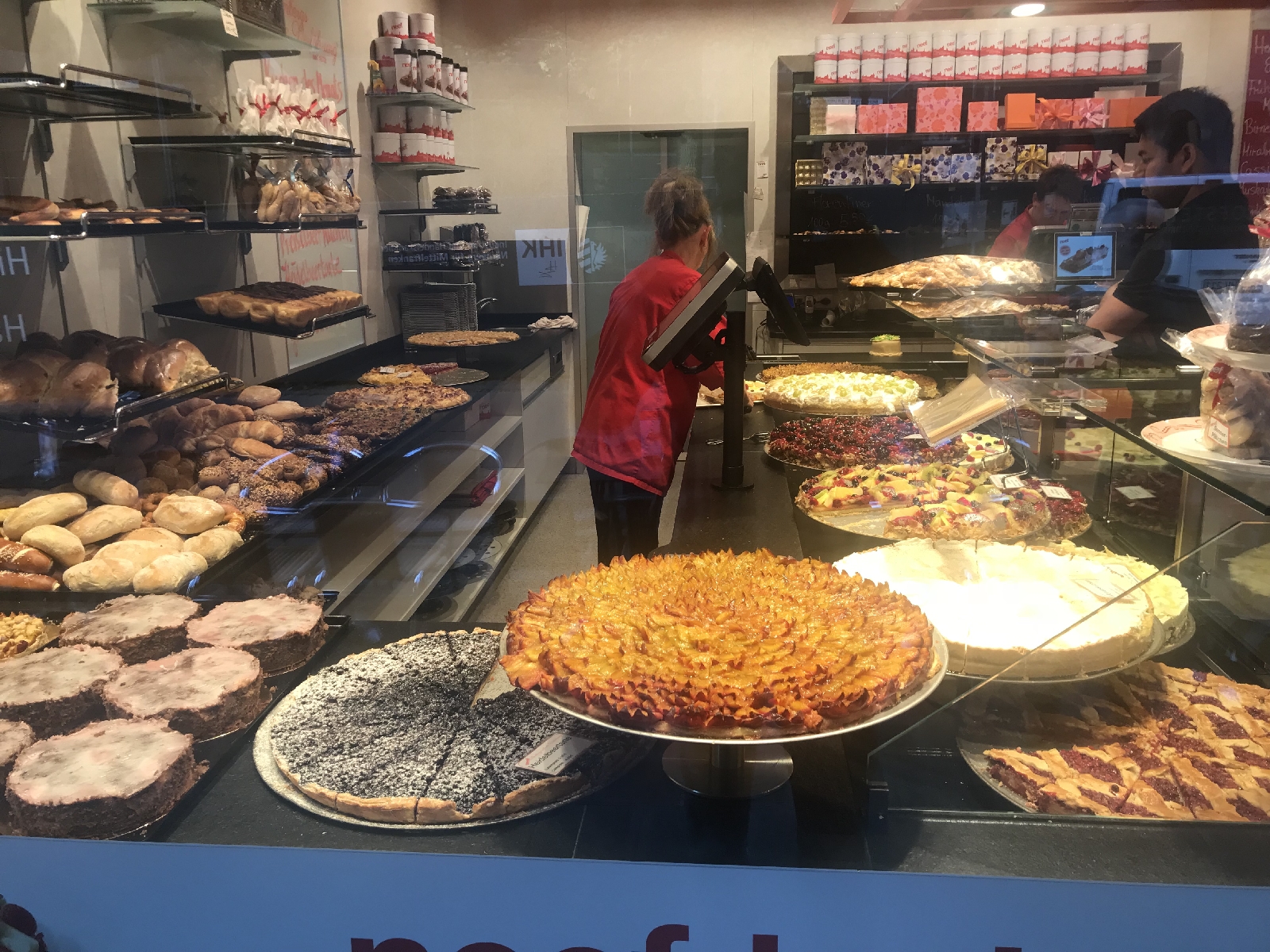 We check out some old churches and the Nuremberg Castle. Tons of history here. And bakeries! Evelyn orders two big slices.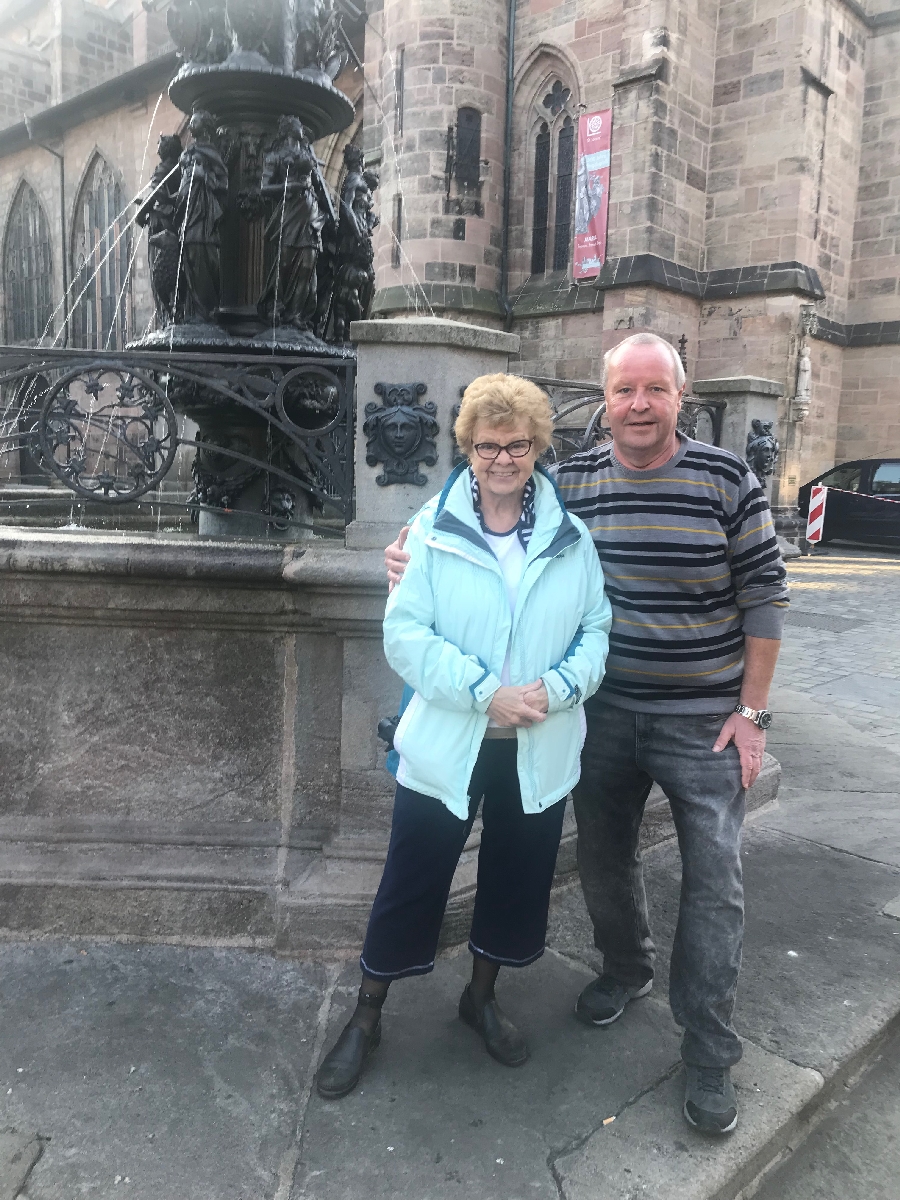 Evelyn with our tour guide. Peter lives in Germany but has traveled the world when he worked for Kodak. He speaks several languages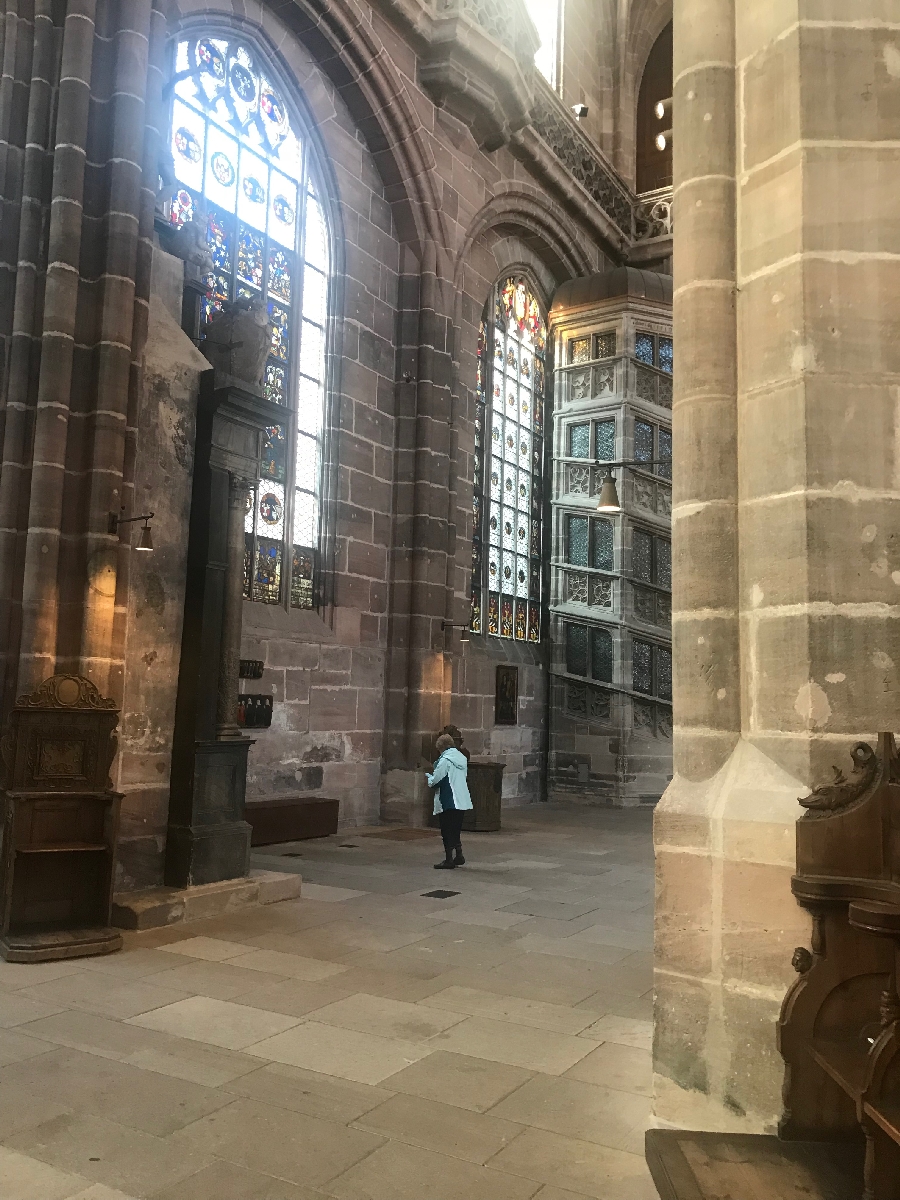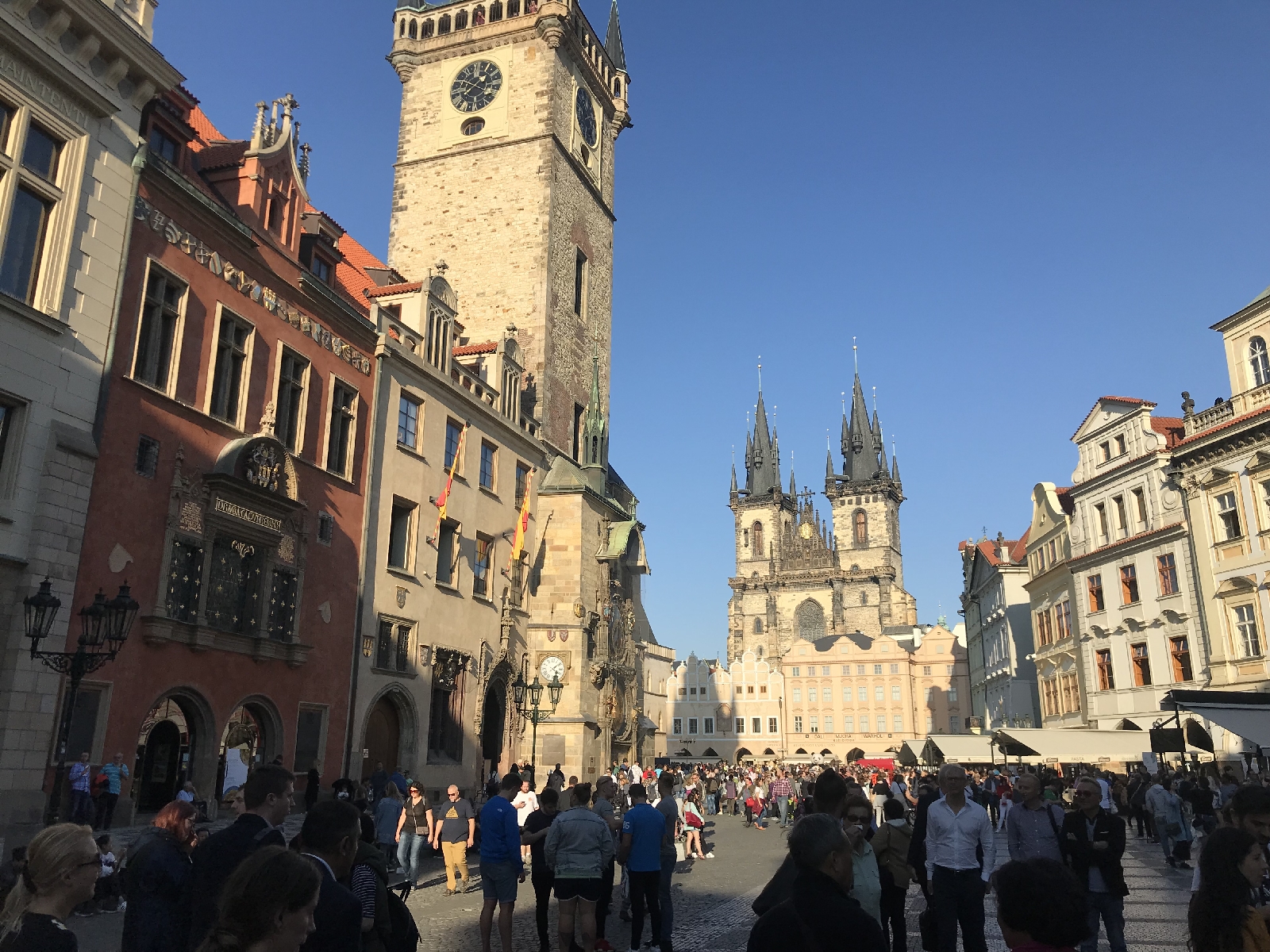 Next we are off to Prague, Czech Republic for two nights. Very busy. This is supposed to be the "off season". Not in Prague! Beautiful city...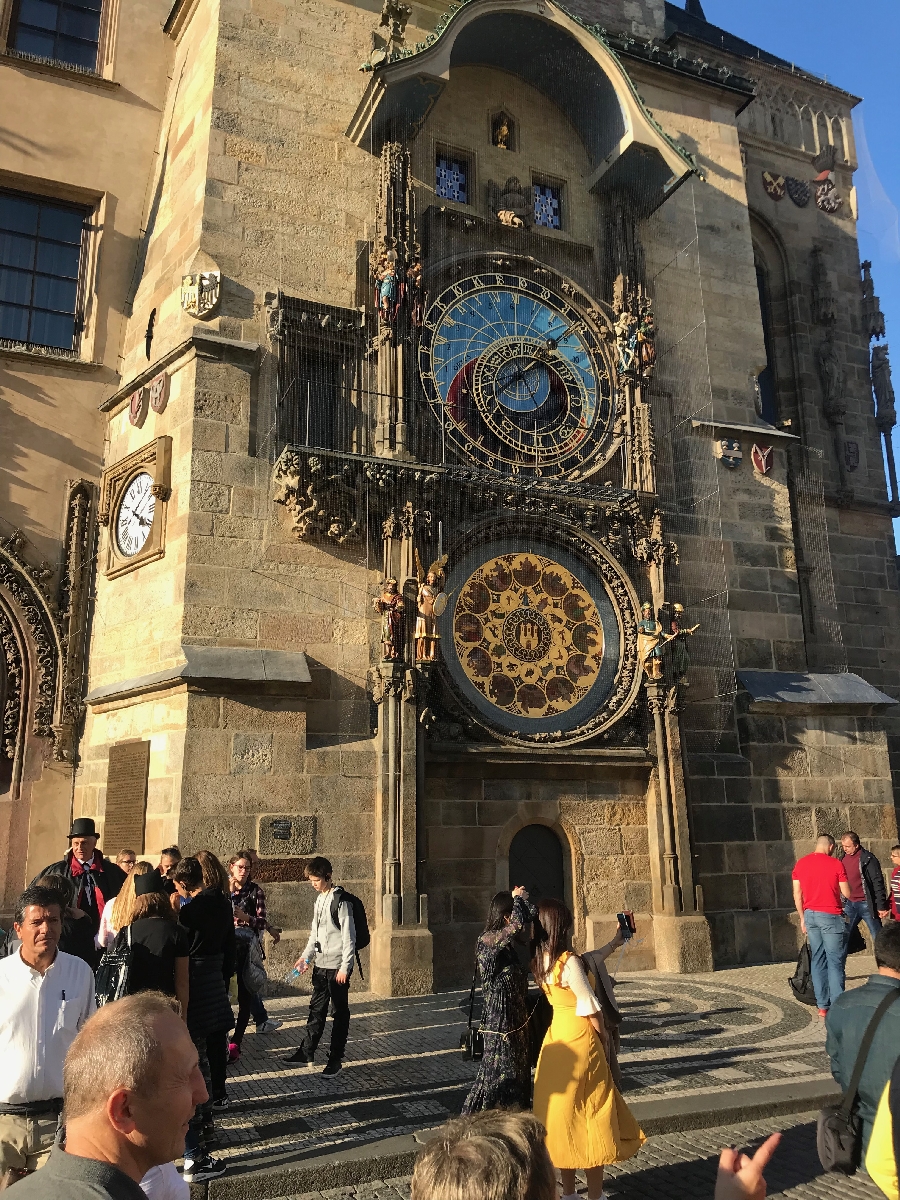 This is an amazing clock in Prague town square. Hundreds of years old.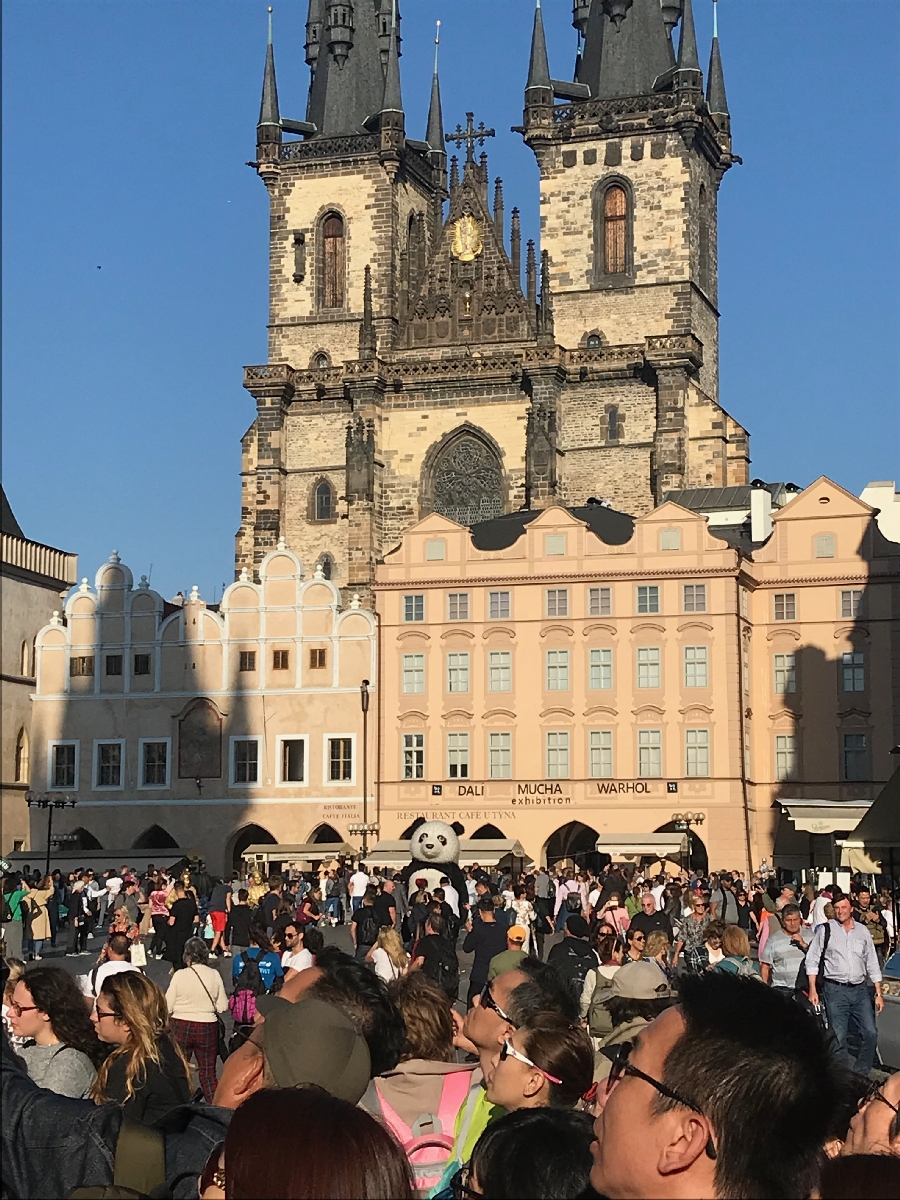 The City Square is packed. We visited St. Lorenz cathedral where we saw the tetragammaton on the ceiling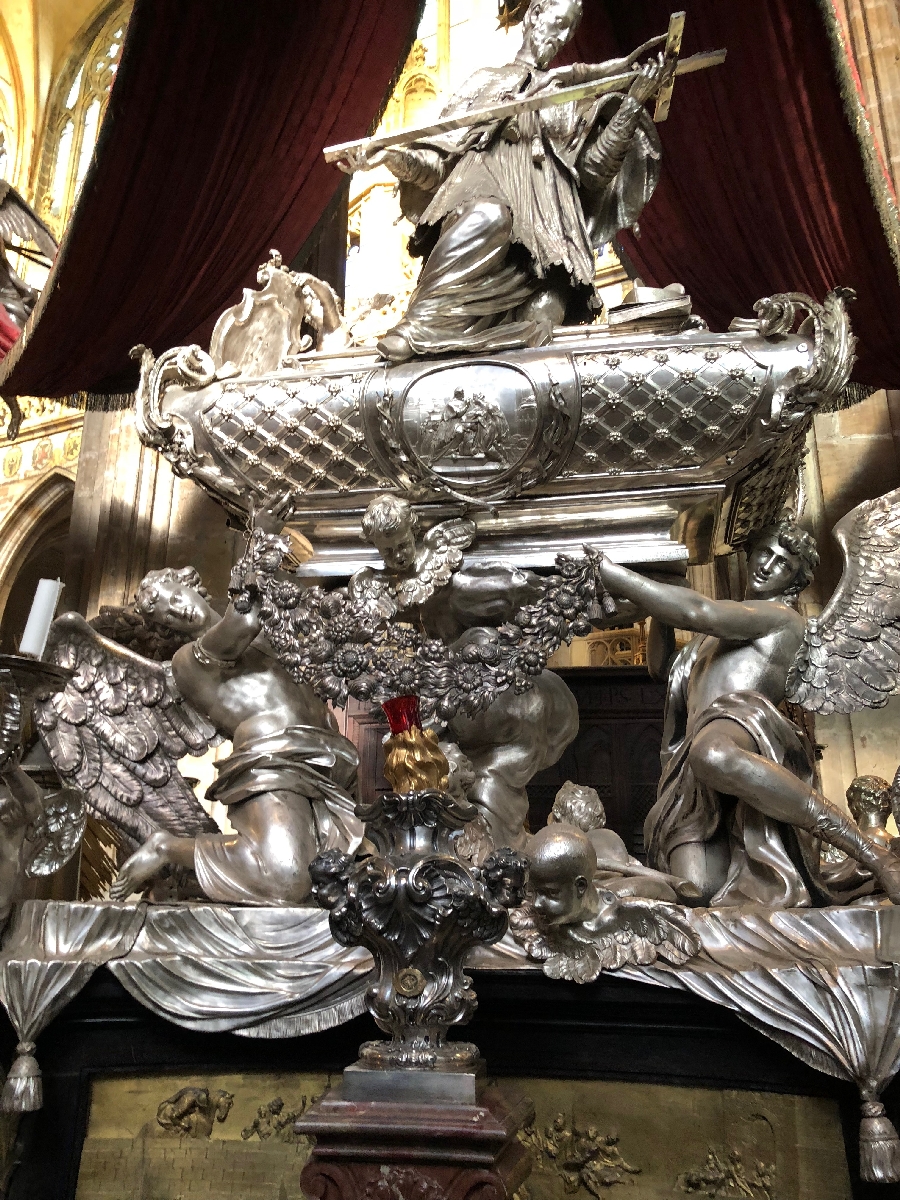 Peter got us into St. Vitas early. That was great because when we exited, the line was super long to get in. You are looking at
3000 lbs of silver that went into making this fancy coffin for some bishop.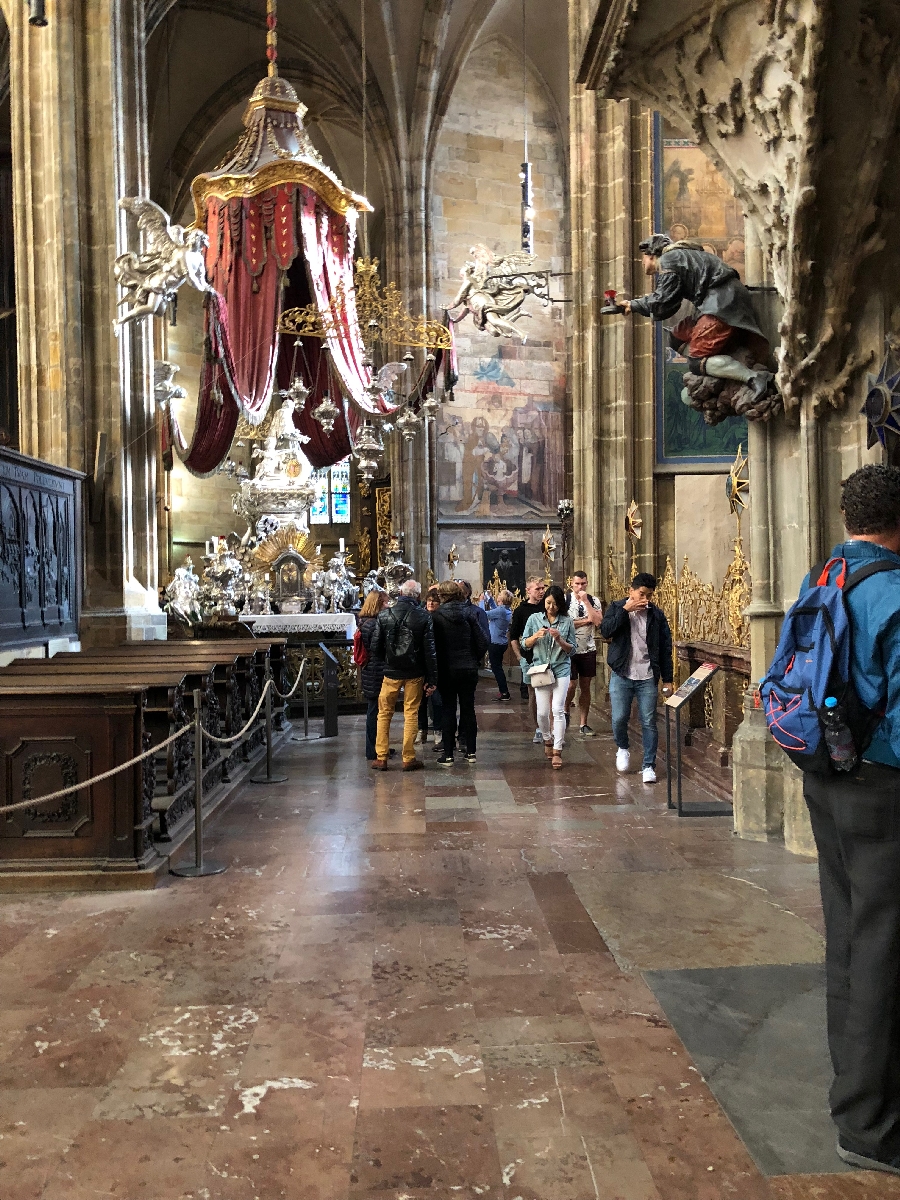 This is one big cathedral! We found it very interesting. Many paintings and carvings going back to the 15th Century (some earlier)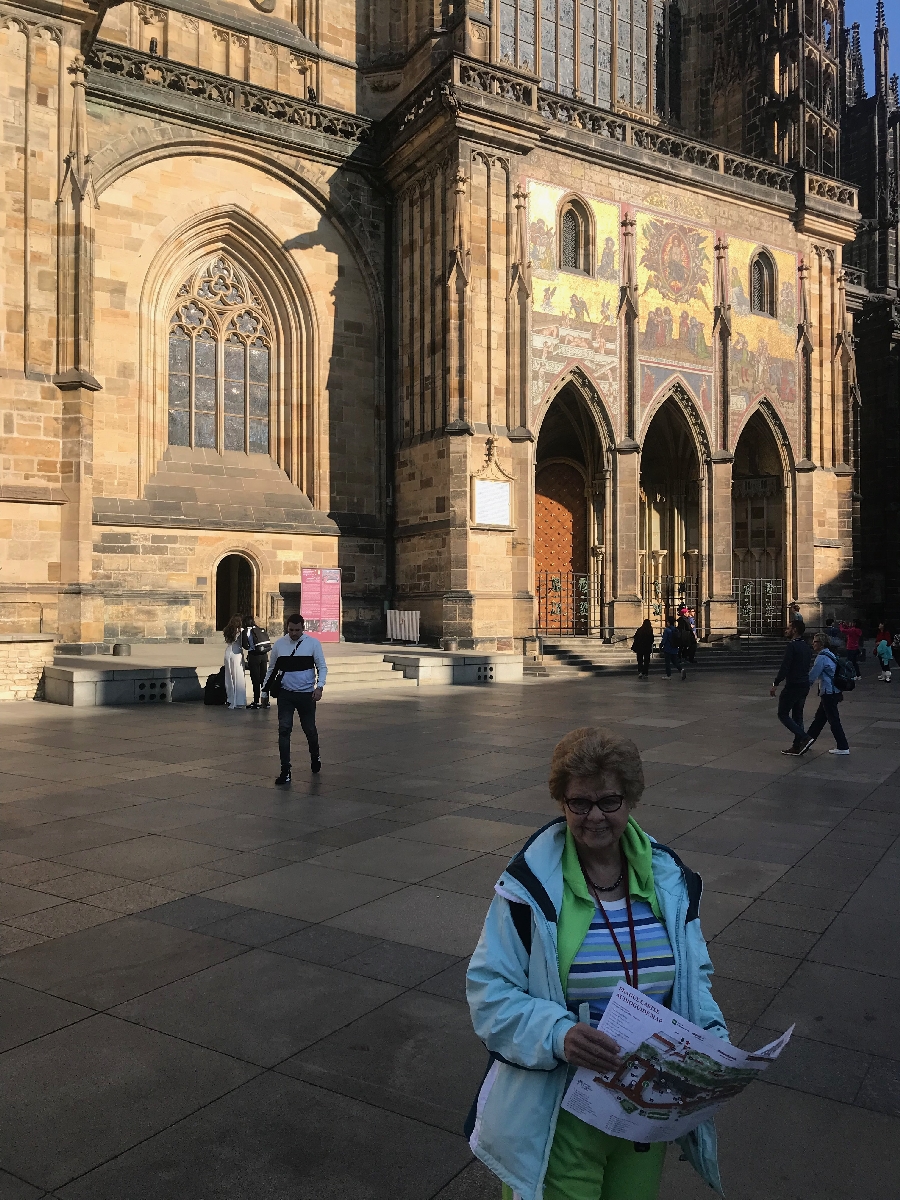 Seeing all these castles makes Evelyn happy.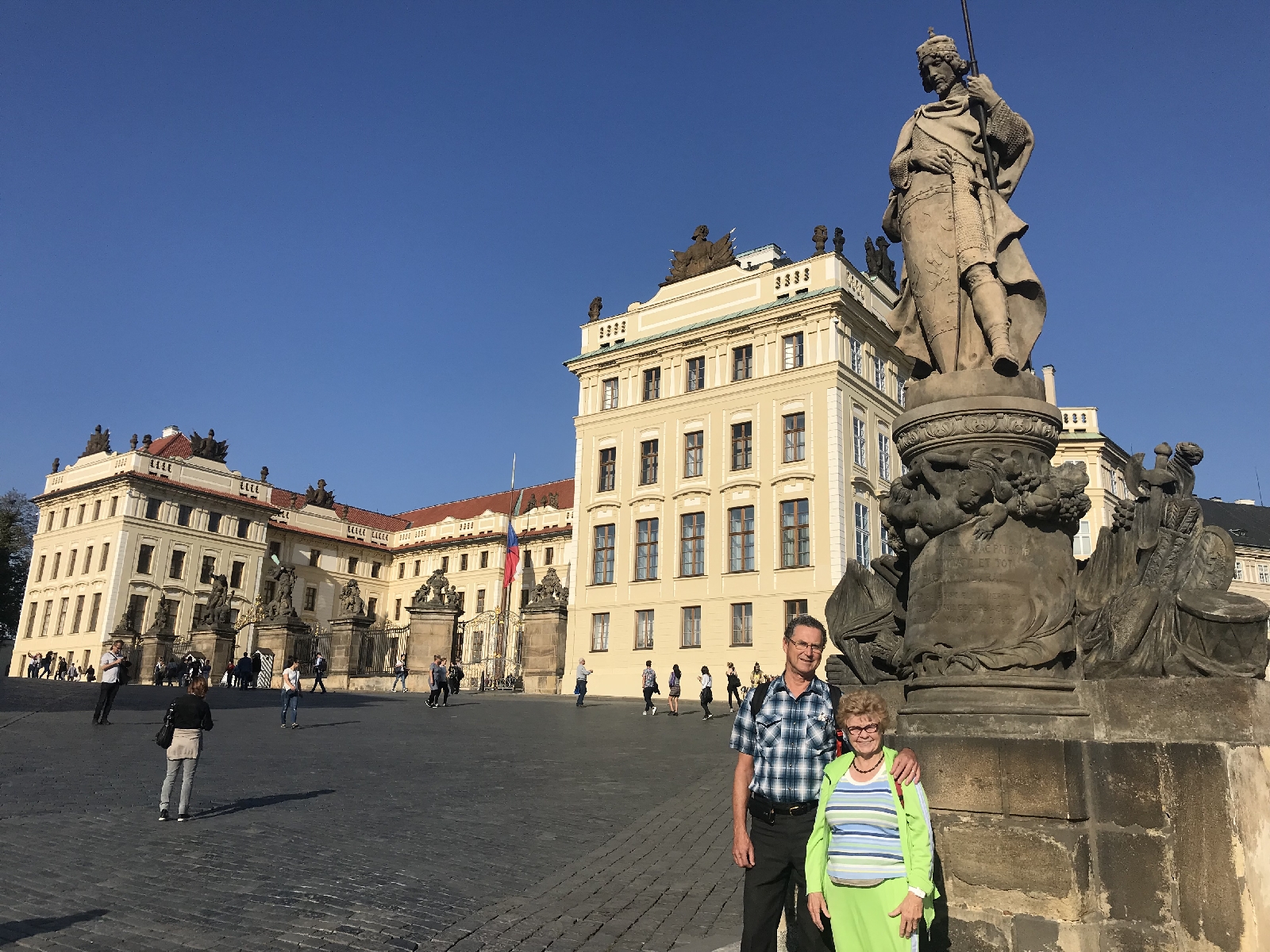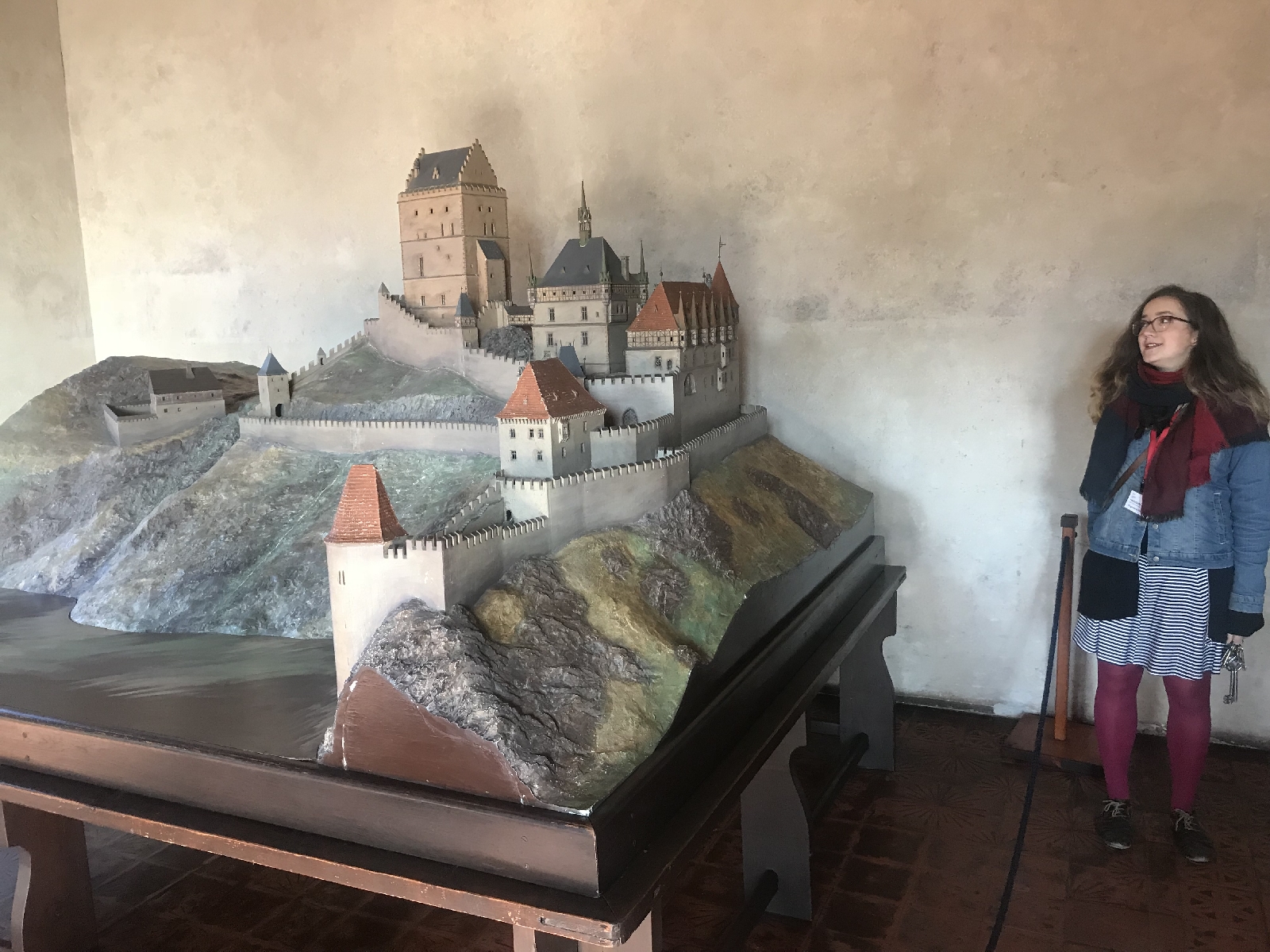 Before we leave Czech Republic we go to Karlstejn Castle which dates from 1300s. Our tour guide has the keys of the castle.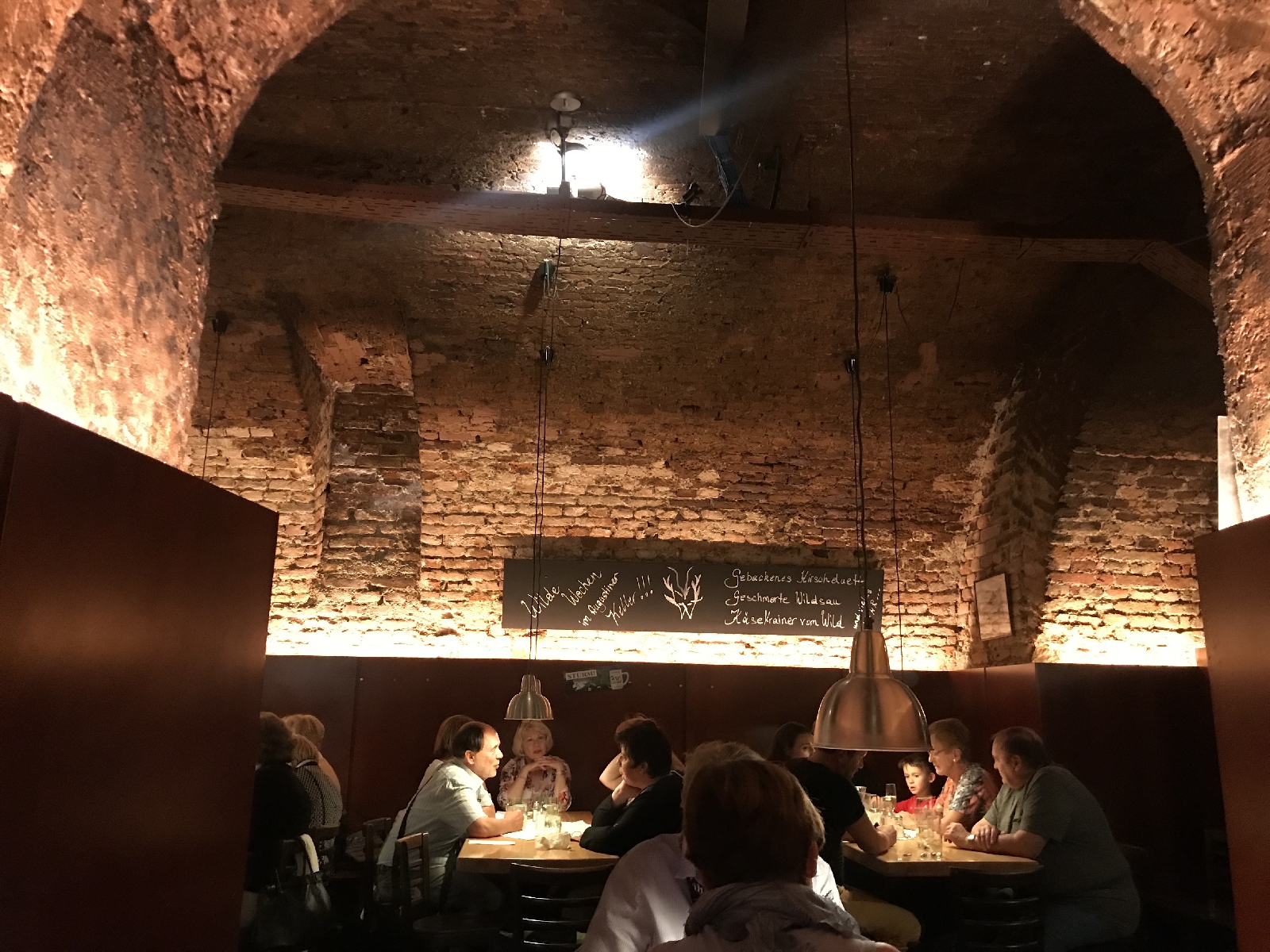 We have arrived in Vienna, Austria for two nights. We had a great dinner in this former wine cellar restaurant. Pretty neat.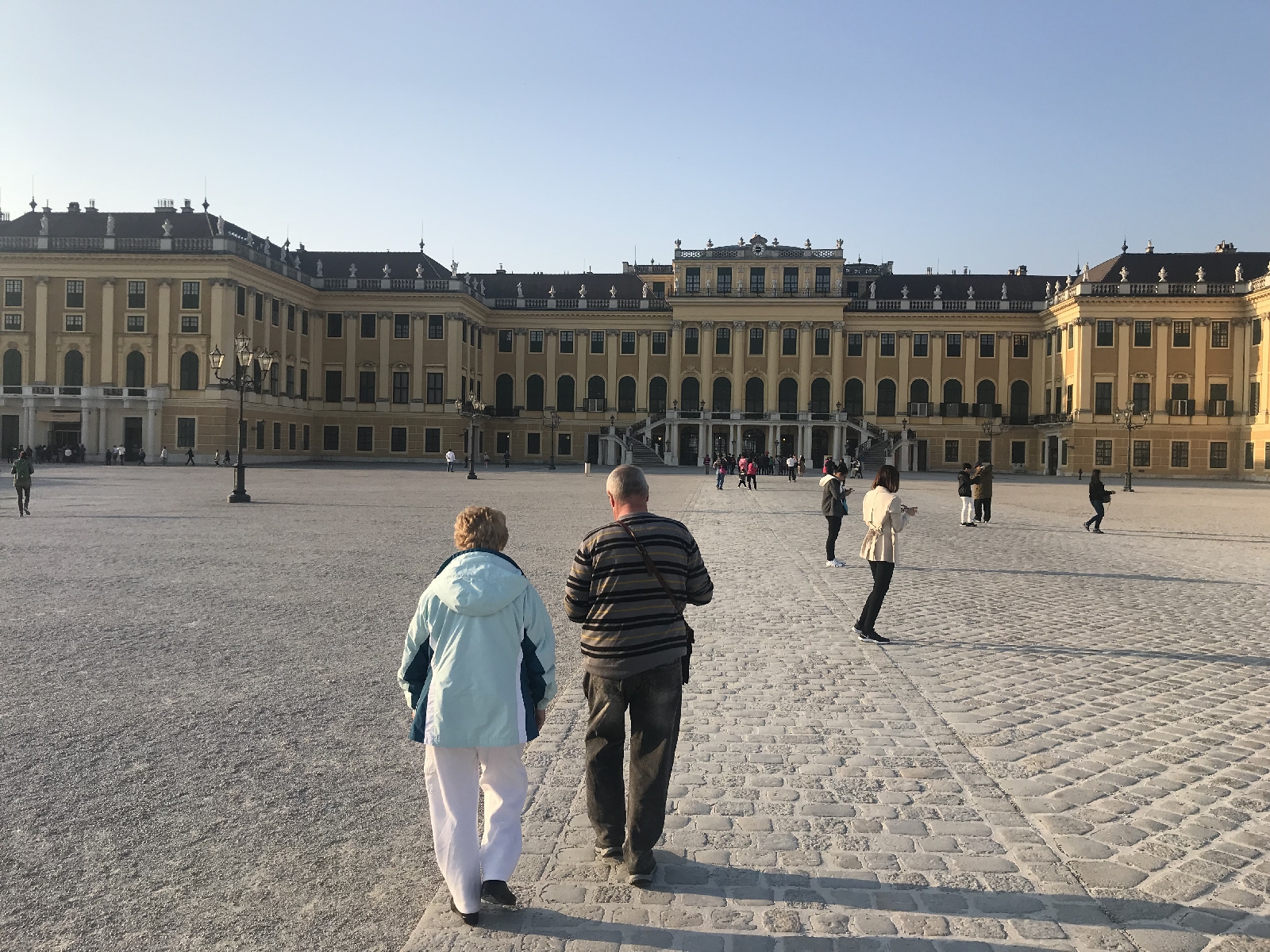 We are now at Schonbrunn. A must see in Vienna.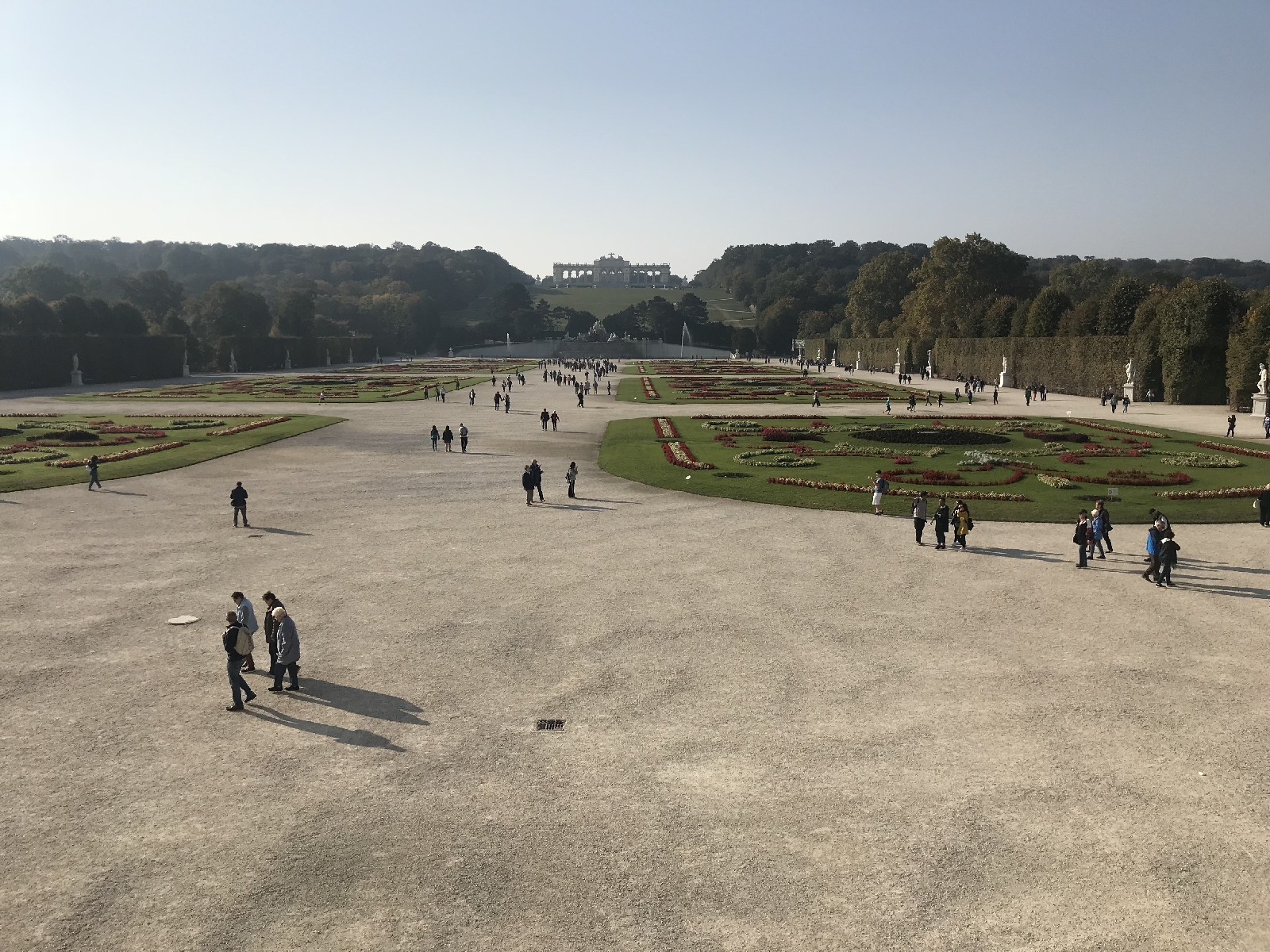 This looking out from the back. In the distance is a place to relax for the Royal Family.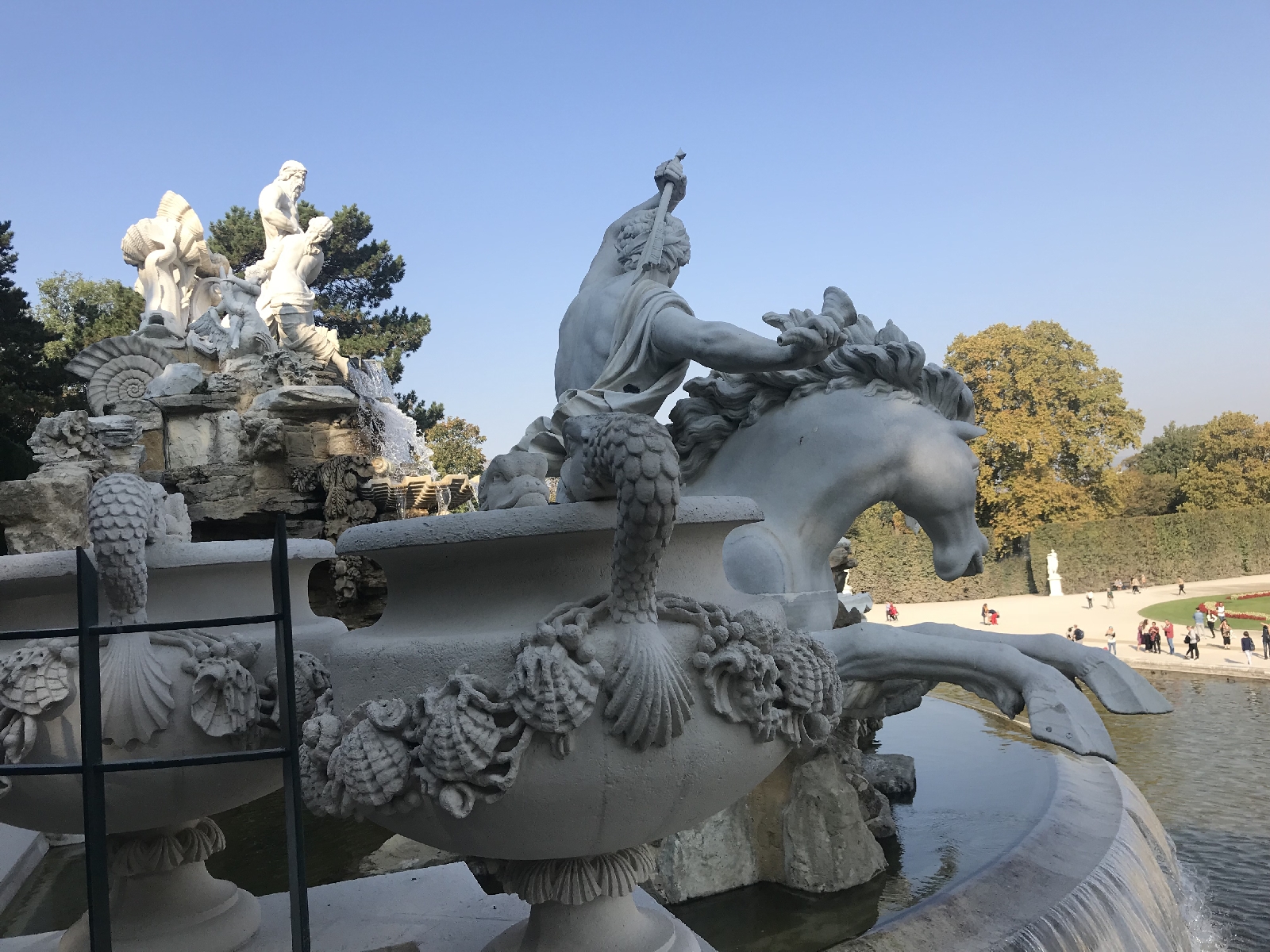 Ornate statues with mythological creatures.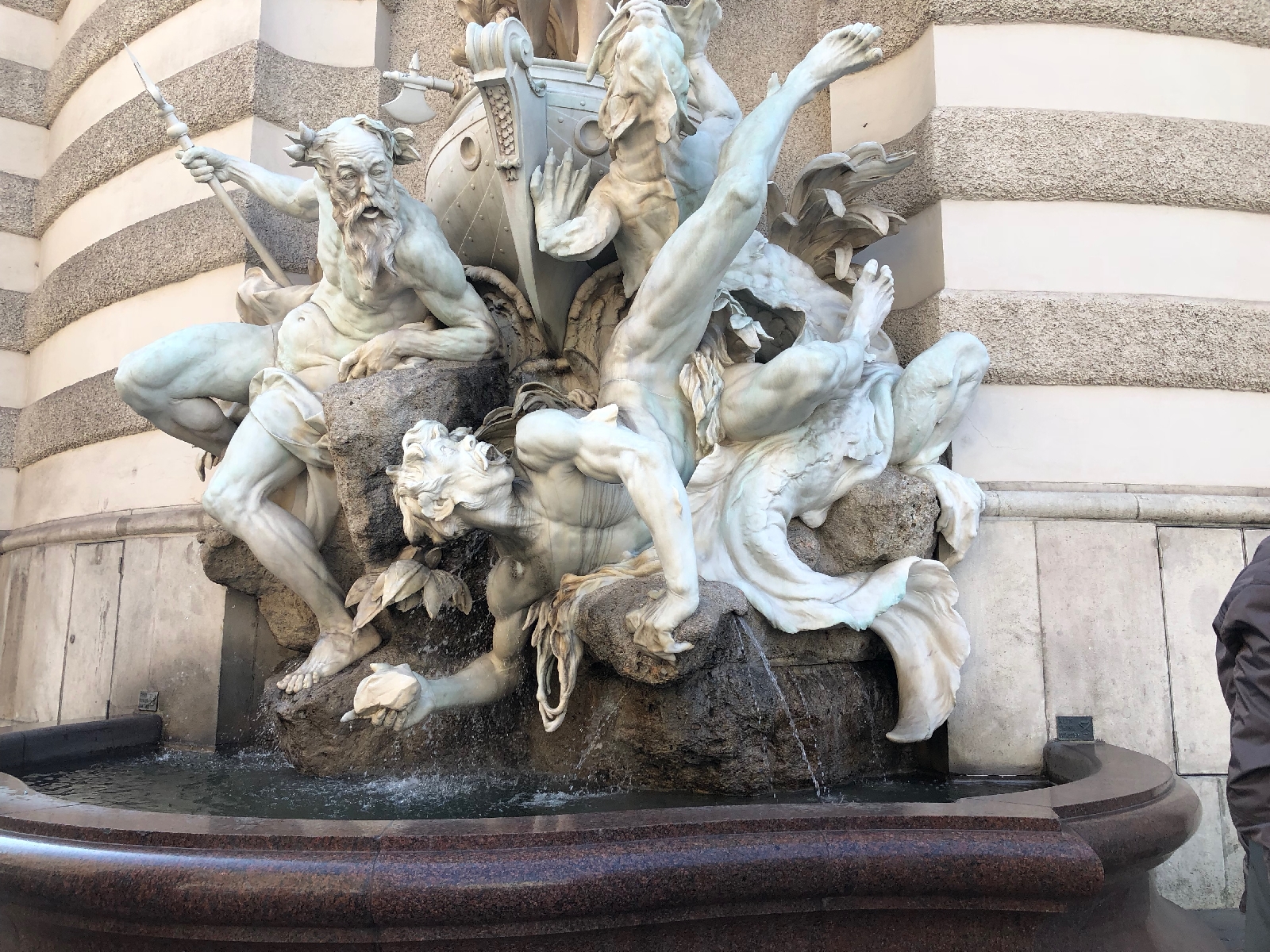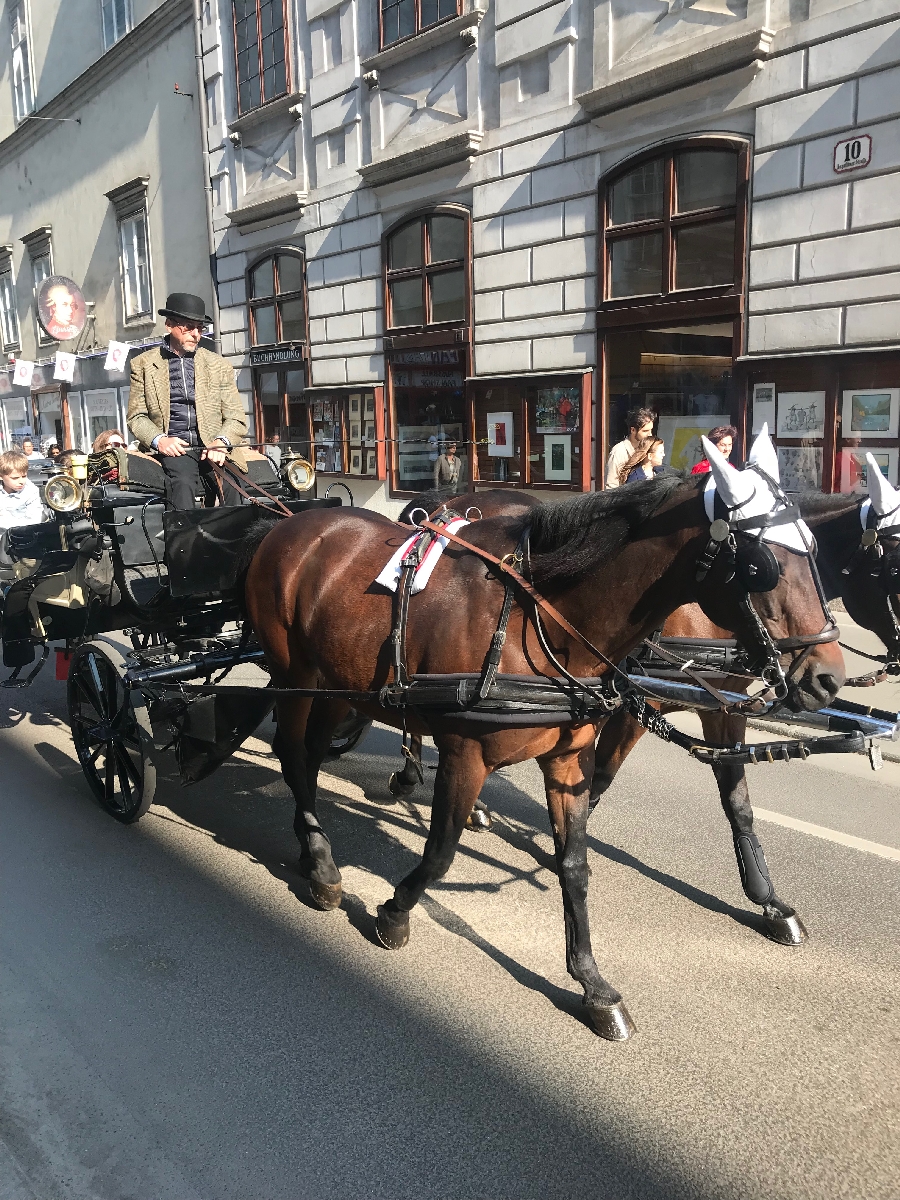 You get a feel for the old world history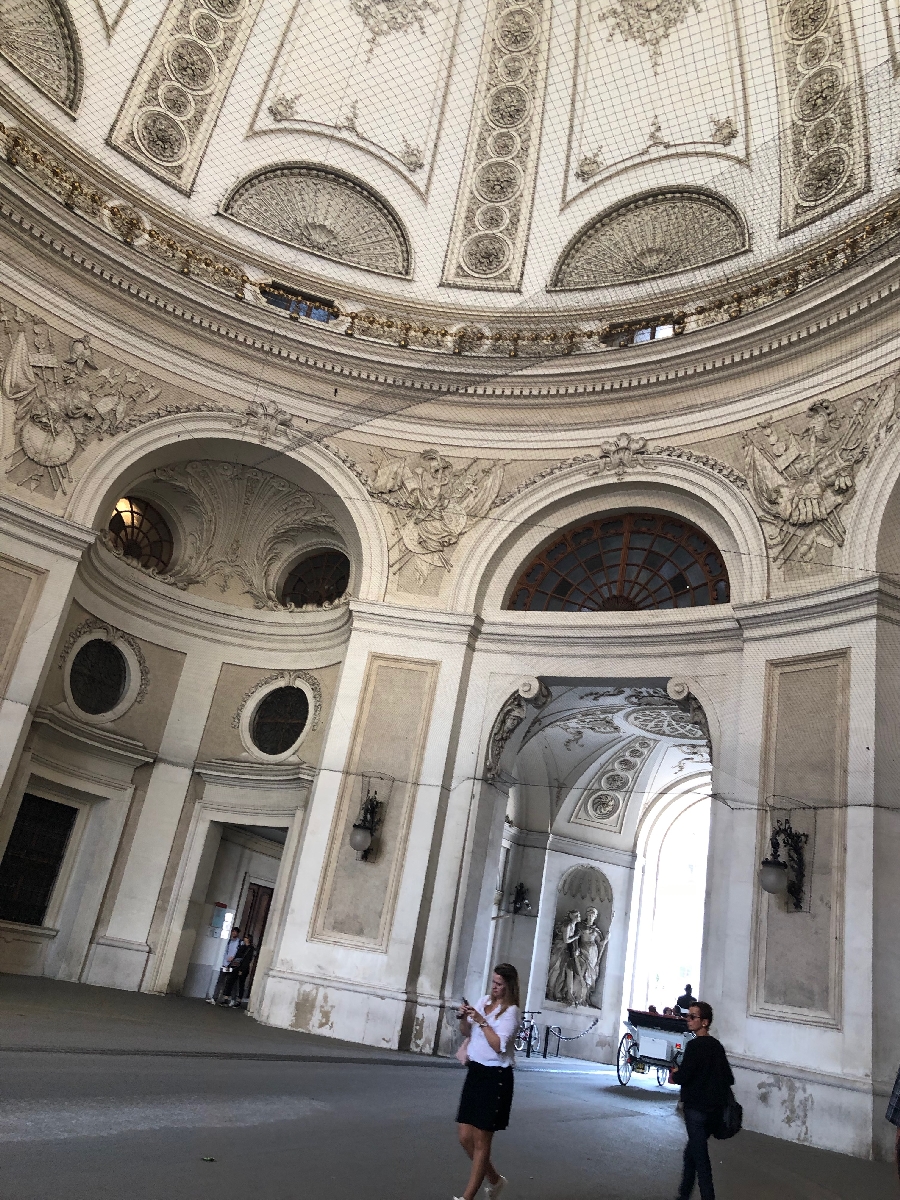 Ancient arches and buildings everywhere.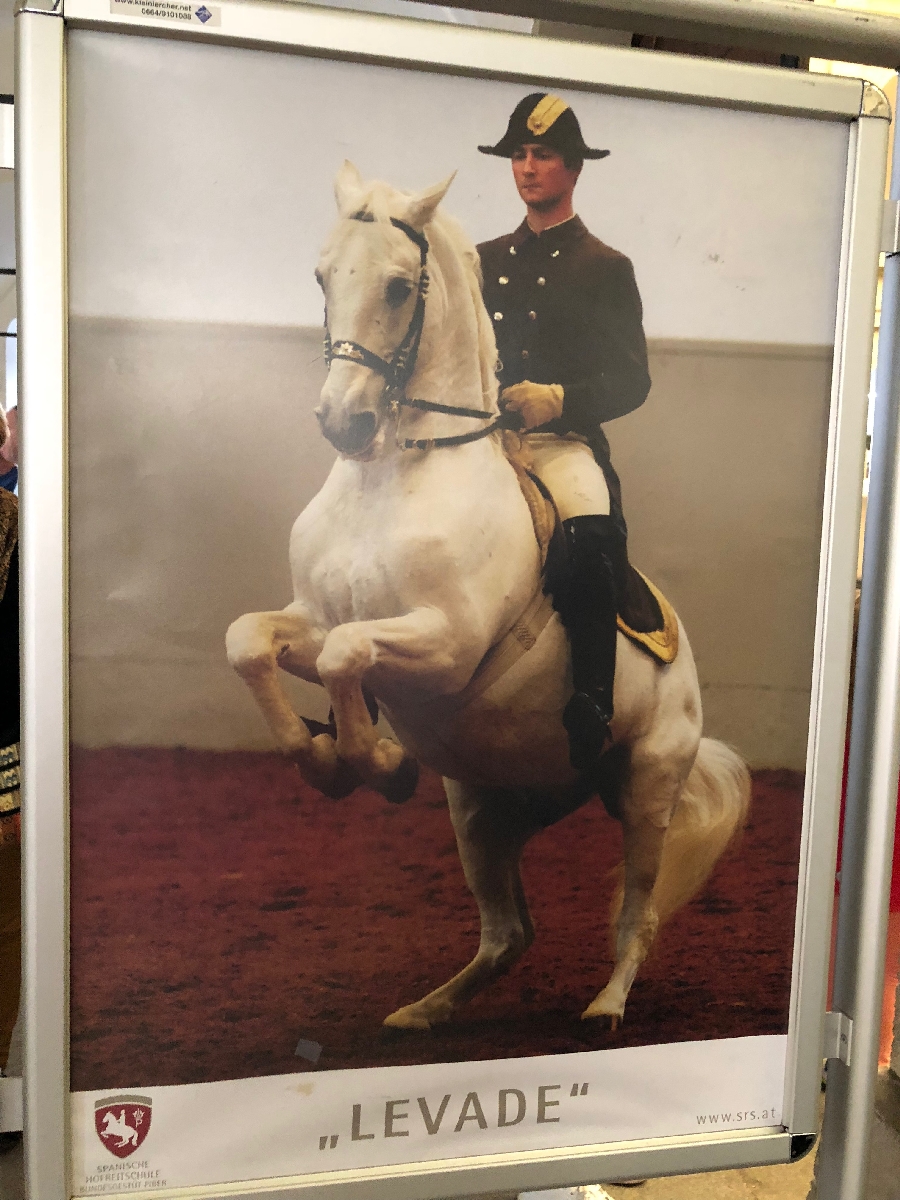 Vienna is home to the Lipizzan horses.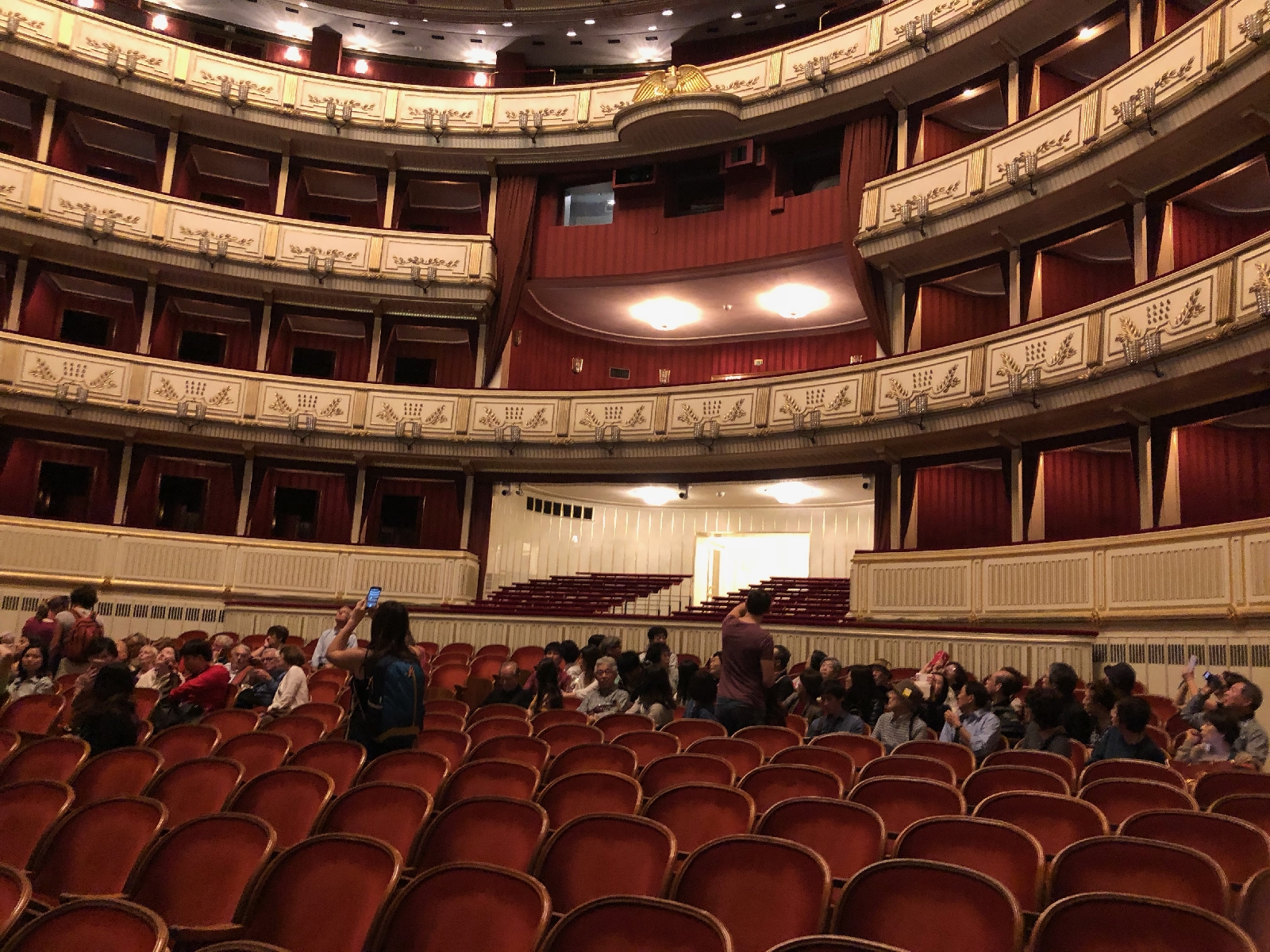 A tour of the Vienna Opera House. We could have seen a performance, but didn't want to stay up that late. Plus we walked for miles and were tired. This Opera House has a different production every night, so tons of work goes into moving sets and getting costumes. Our guide told us it requires ten truck loads to move sets in and out every day.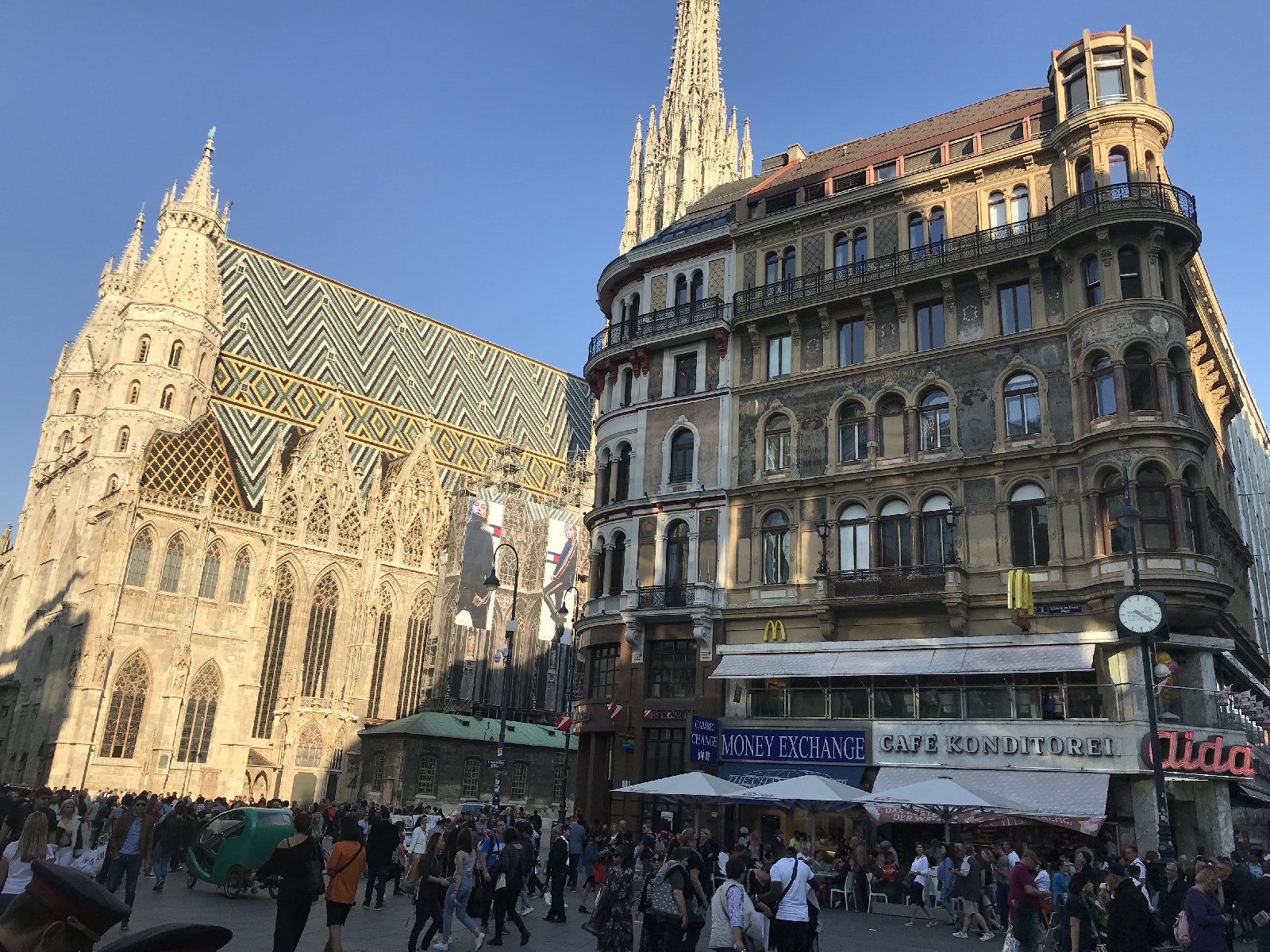 The Town Square in Vienna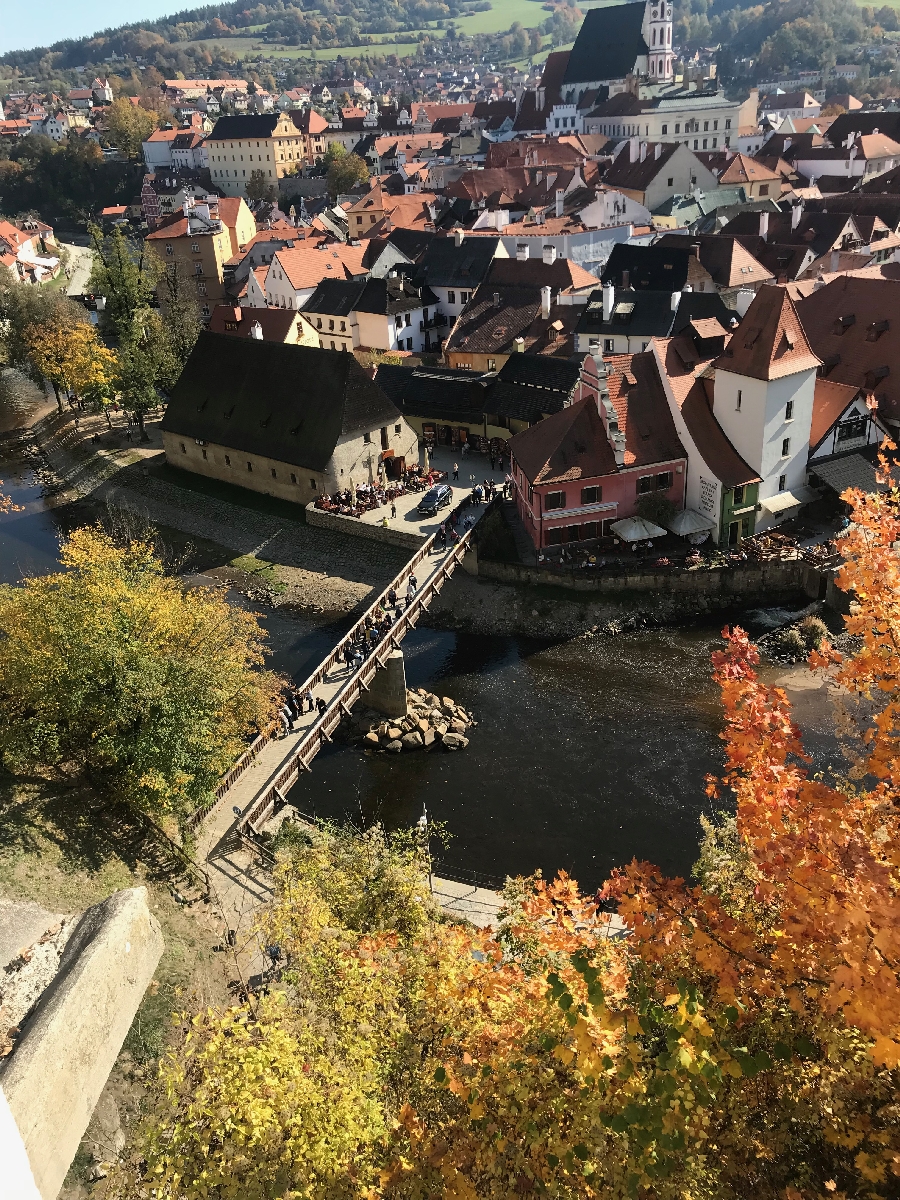 Now we go back into the Czech Republic to Cesky Krumlov, John's favorite town on the tour. Very serene and peaceful.
It's not a big city, but has tons of charm. We felt very safe and the dollar really goes a long way here. Czech Republic is not on the Euro.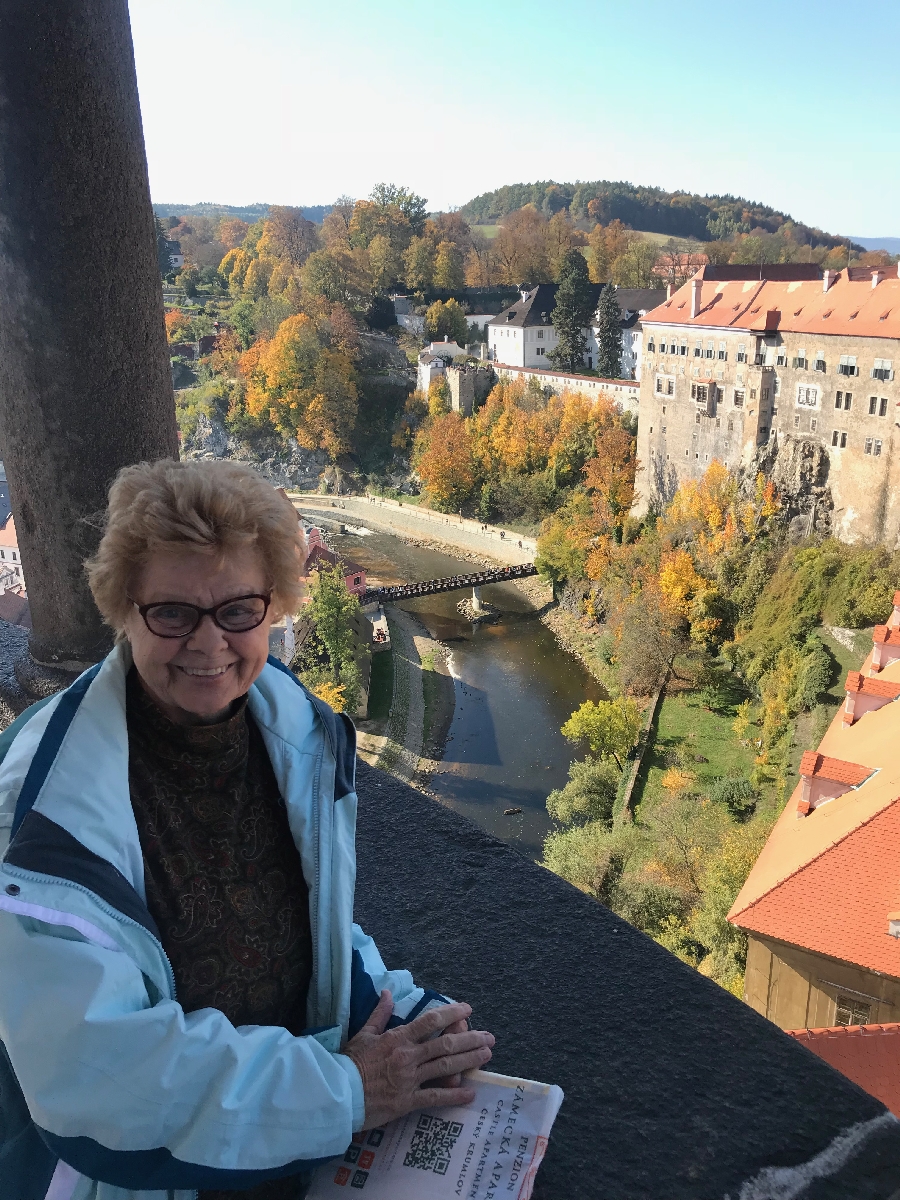 Top of the tower.
These sisters had literature in probably 50 languages. They spoke fair English.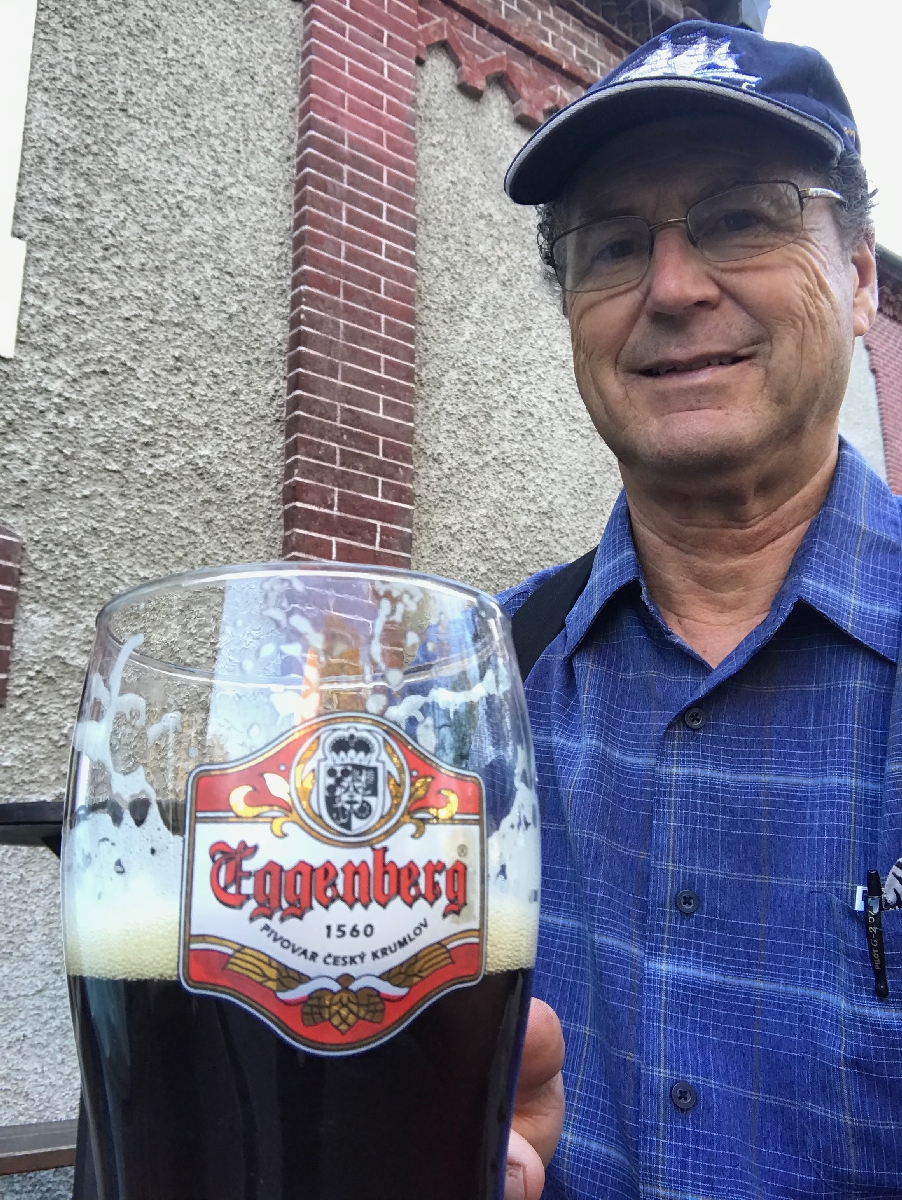 John and Evelyn walk a short way to the town's brewery. You can get a big brew and a coke for 2 euros (about $2.50)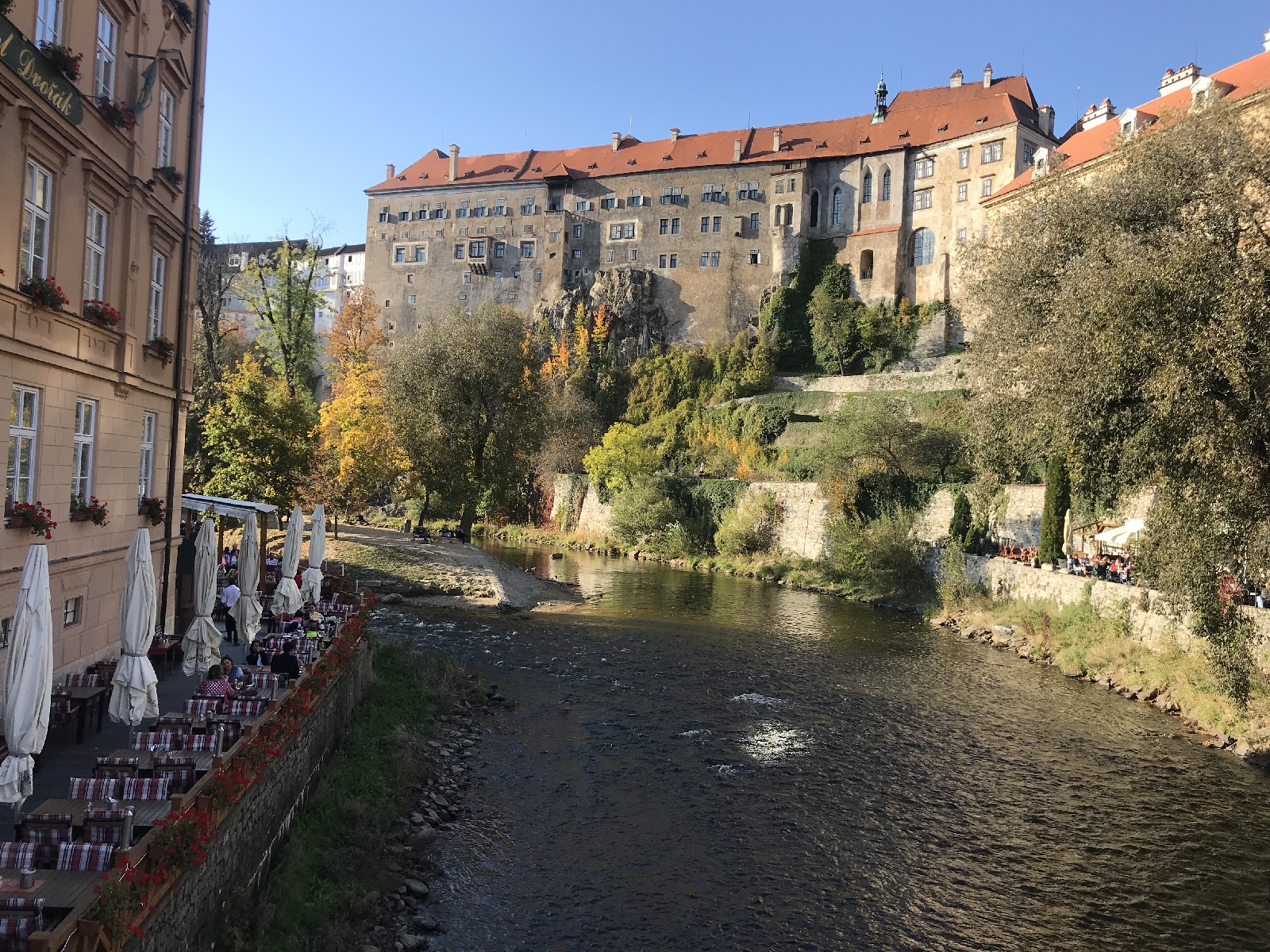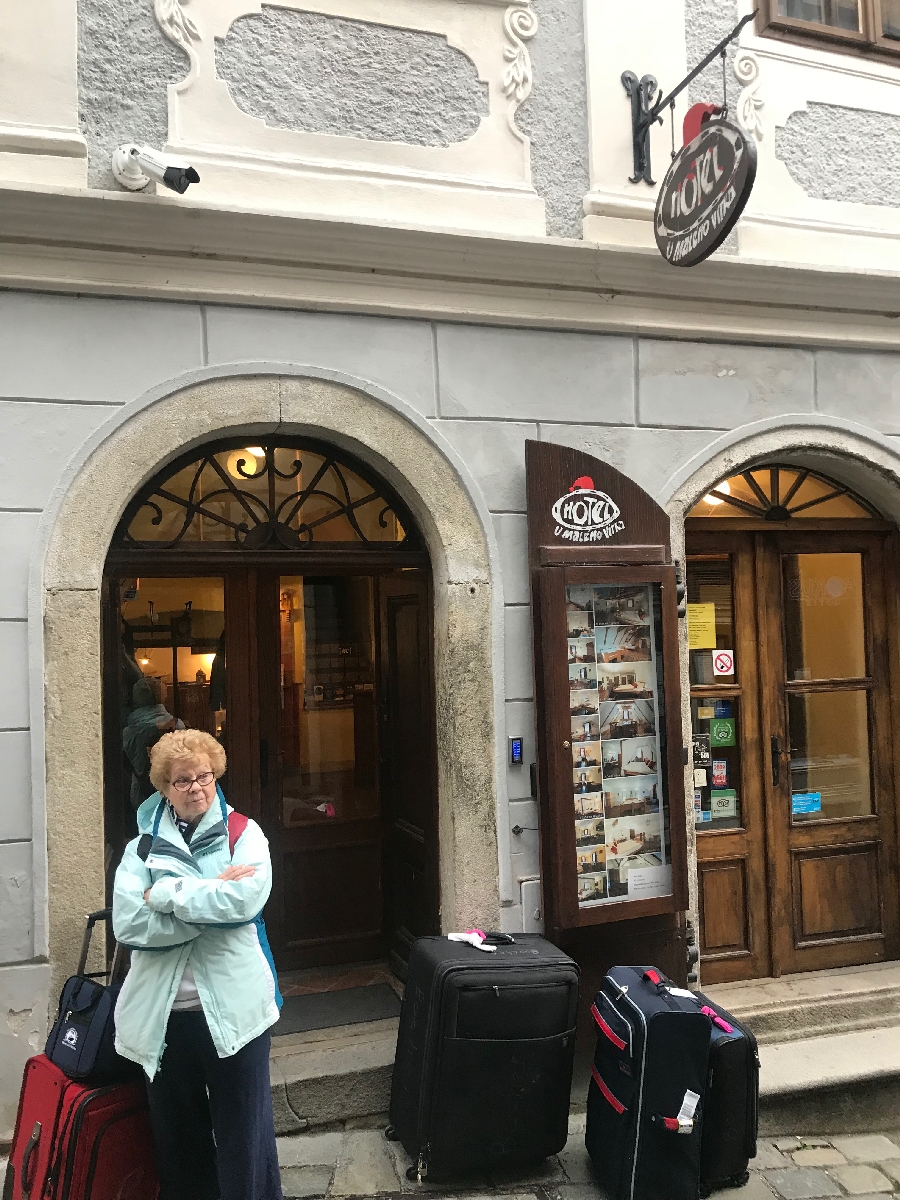 Waiting outside our hotel for a cab to take us to our driver and car in the parking area. Private cars not allowed on the streets here.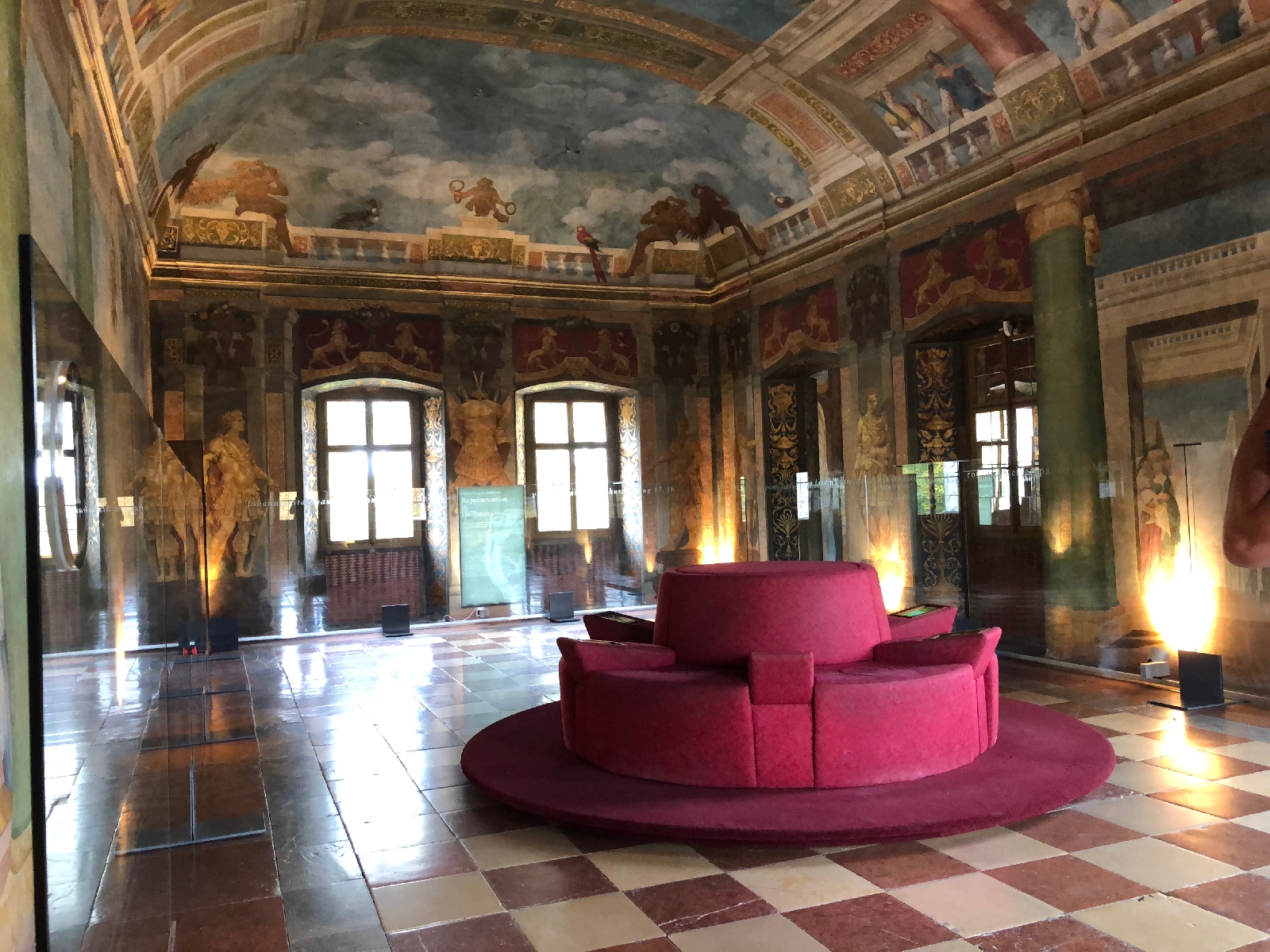 Now we are in Salzburg, Austria. This is the birthplace of Mozart. This castle had a rotating couch where you just sit and listen to the audio guide as you are turned around the room.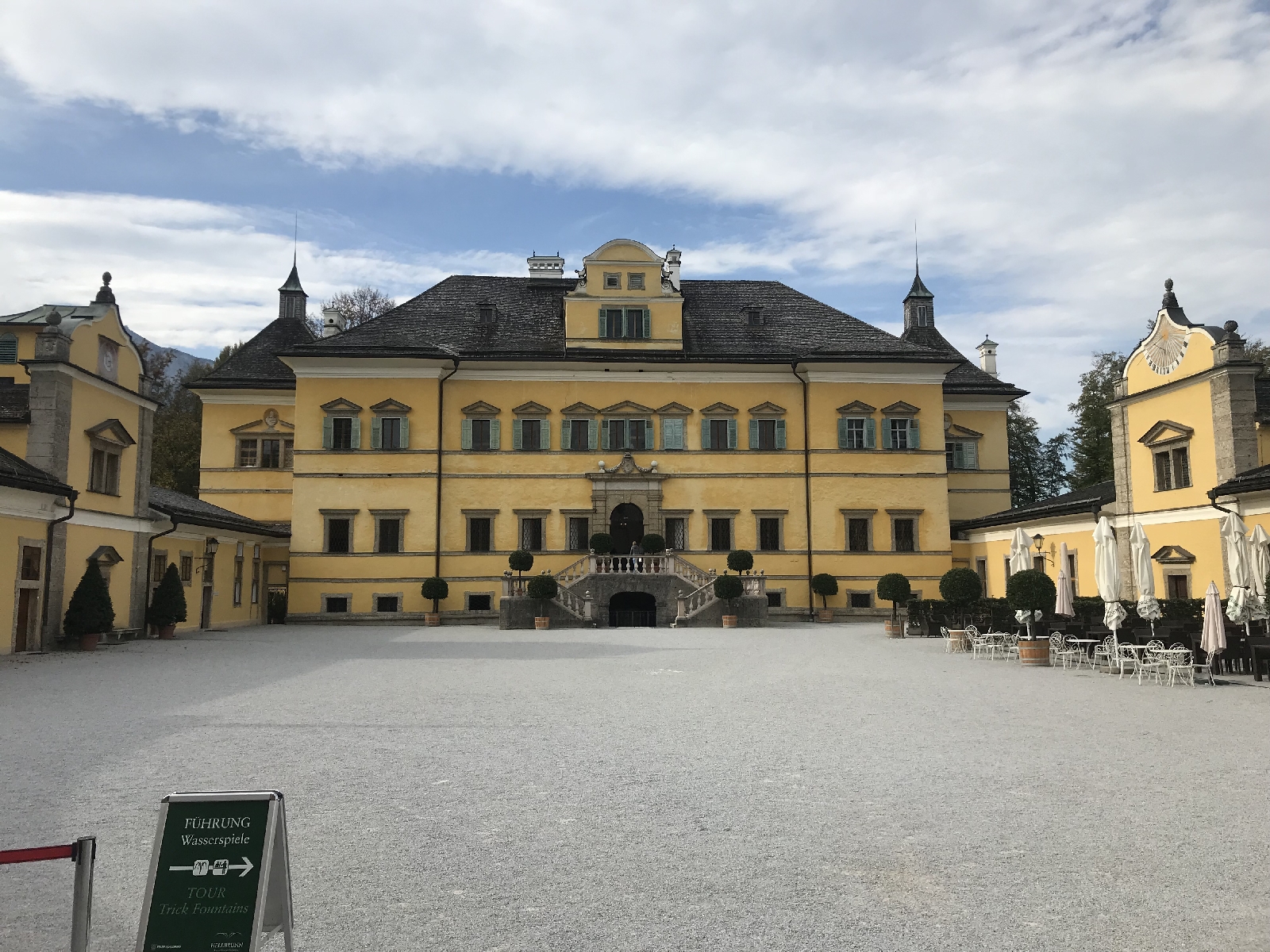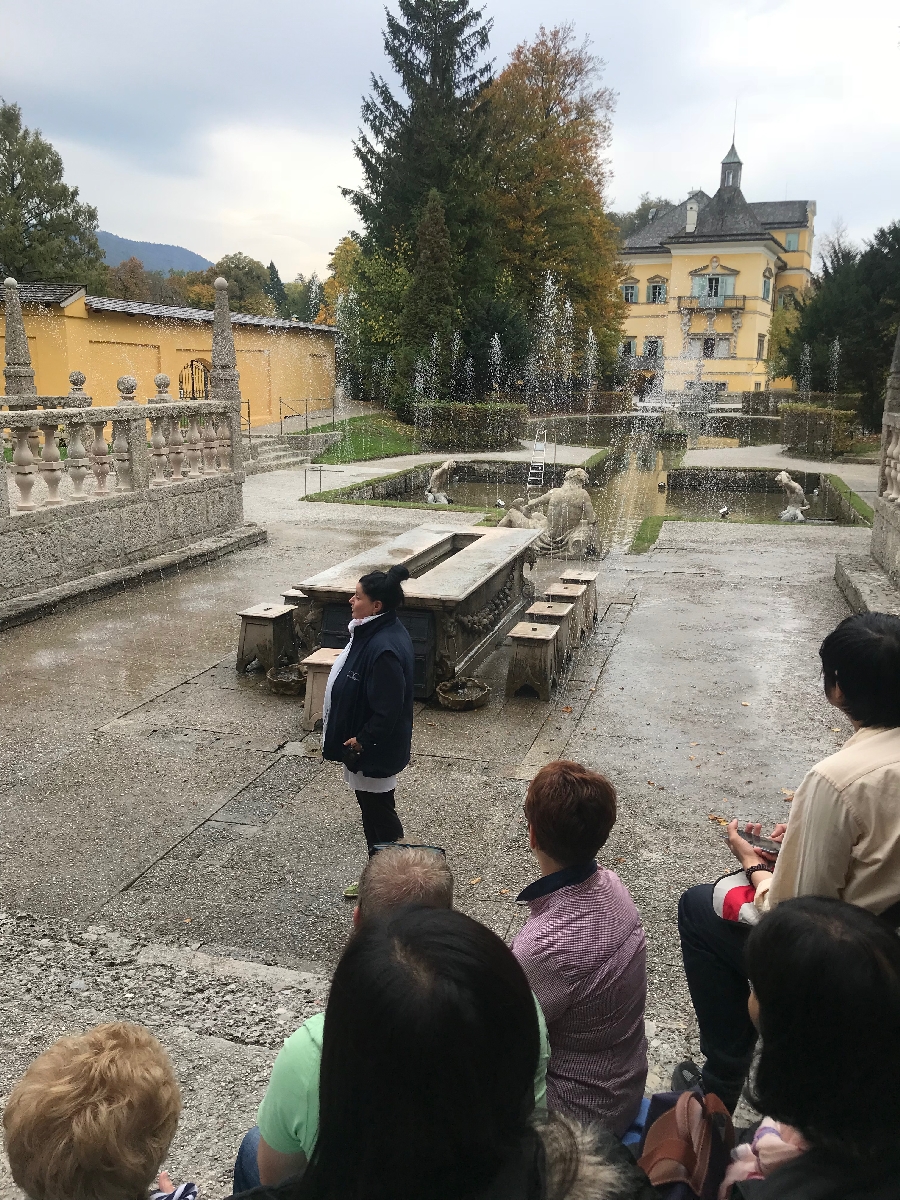 On our tour at this castle we got to experience the "Trick Fountains". Notice the water coming up through the seats. As we walk around
water will shoot out of various statues and animal figures.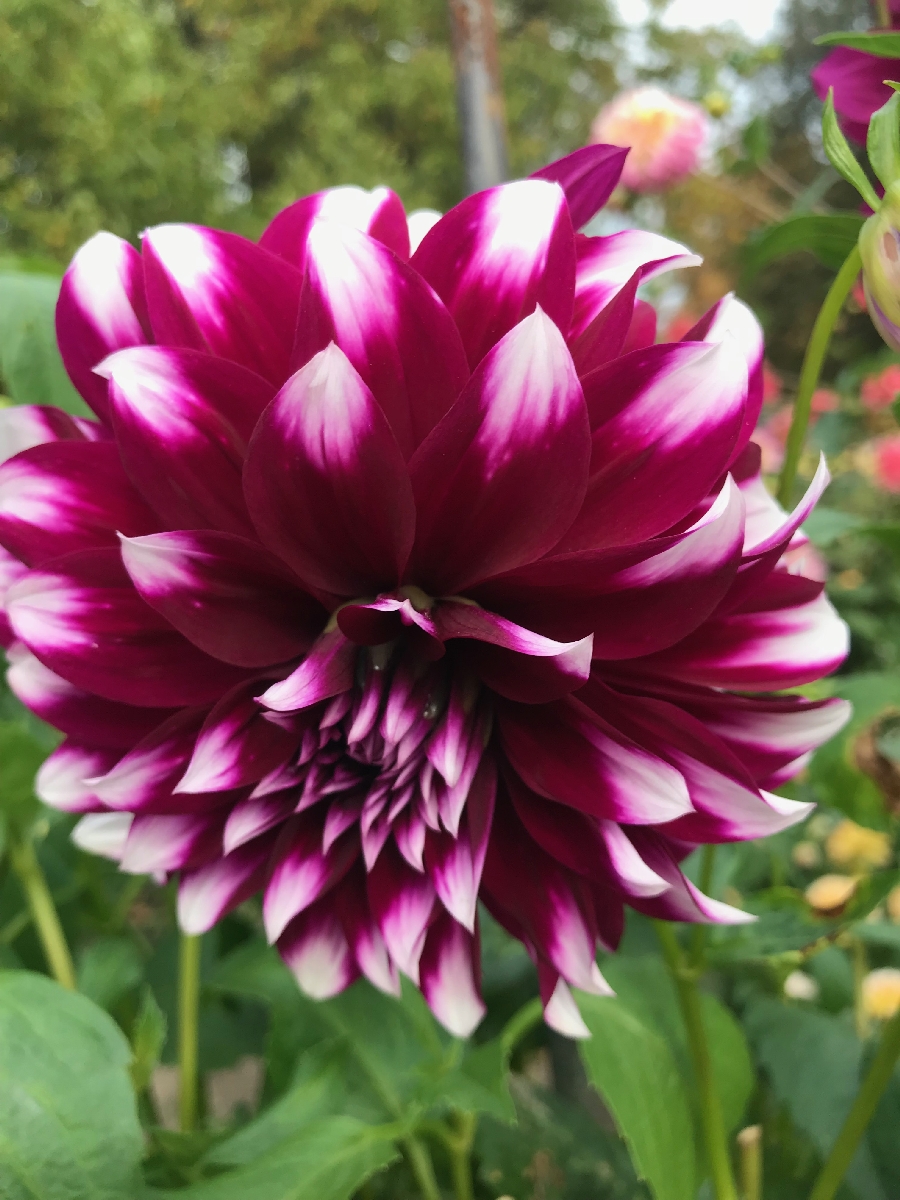 Behind was a huge park and garden. We loved the flowers in bloom.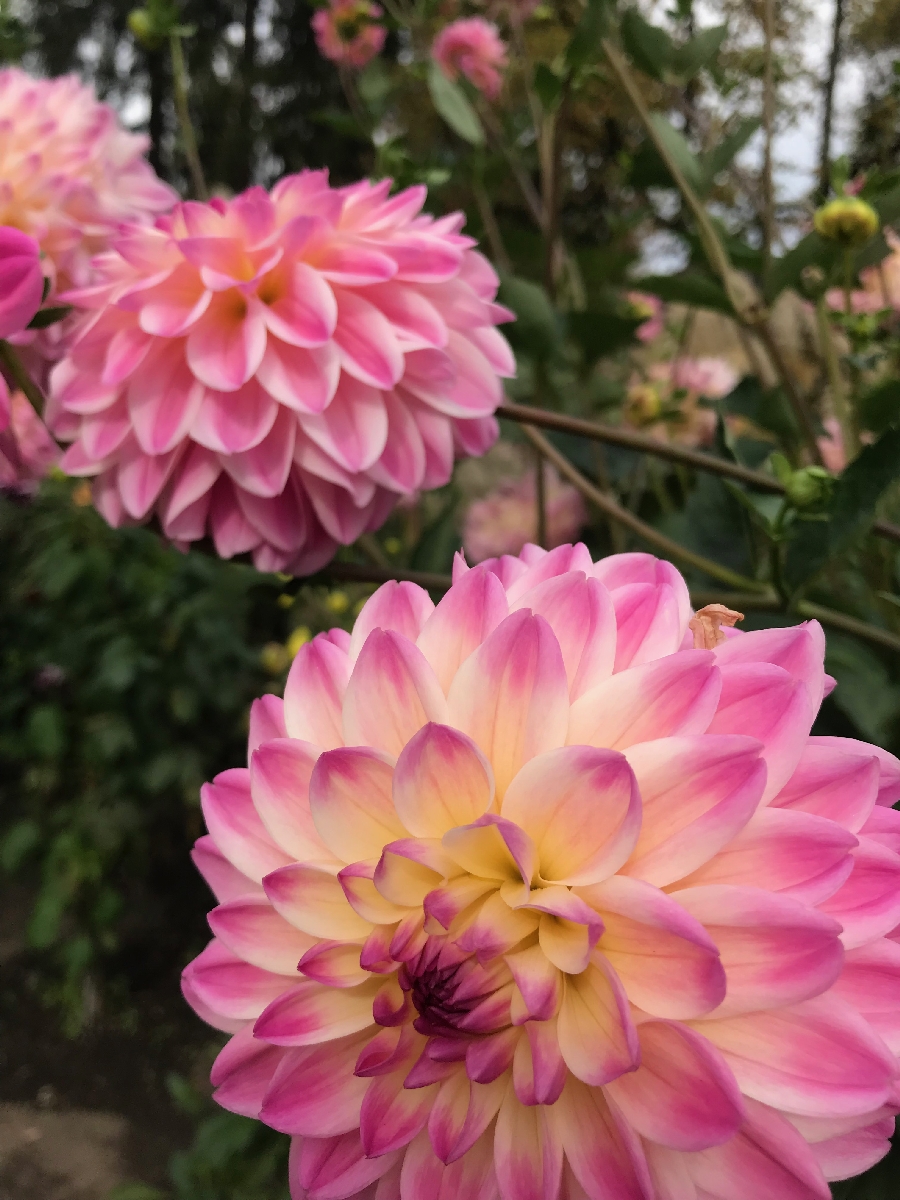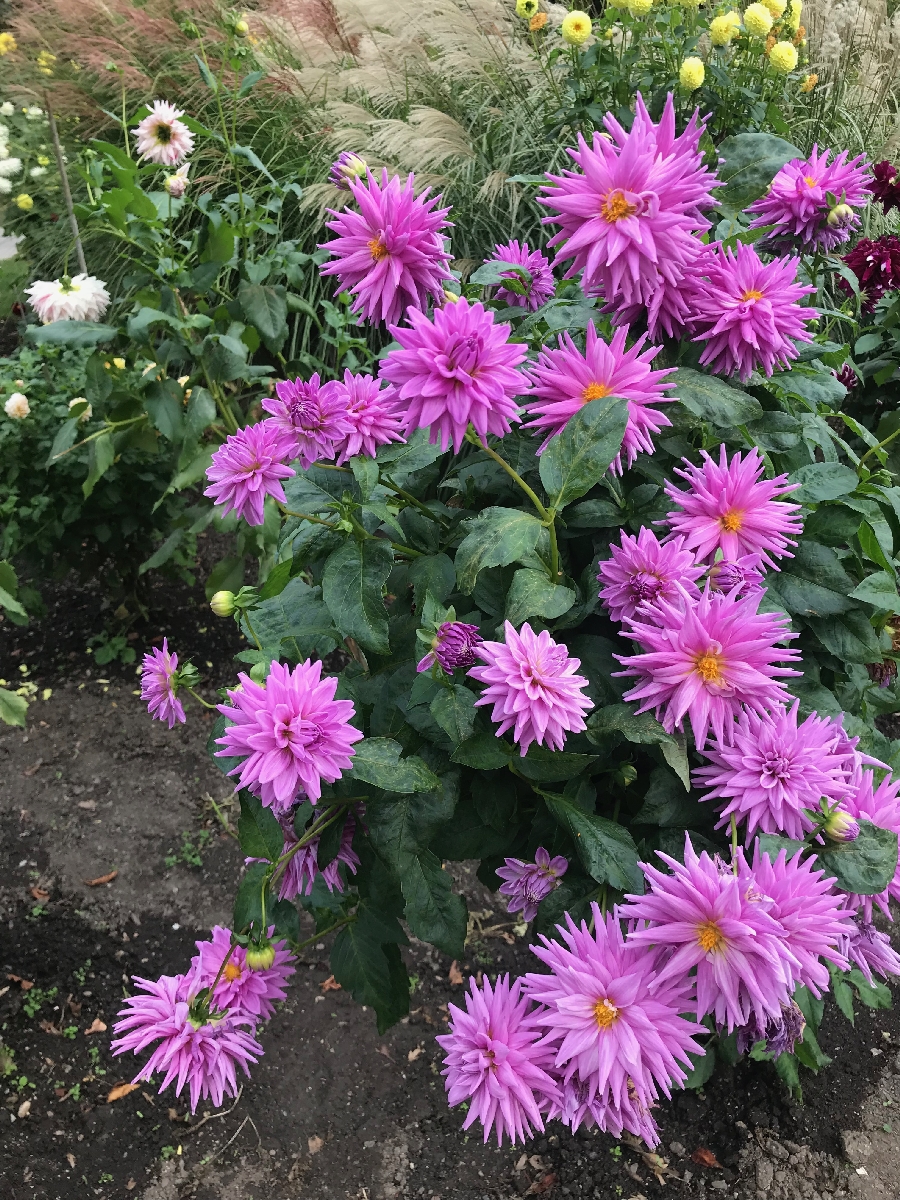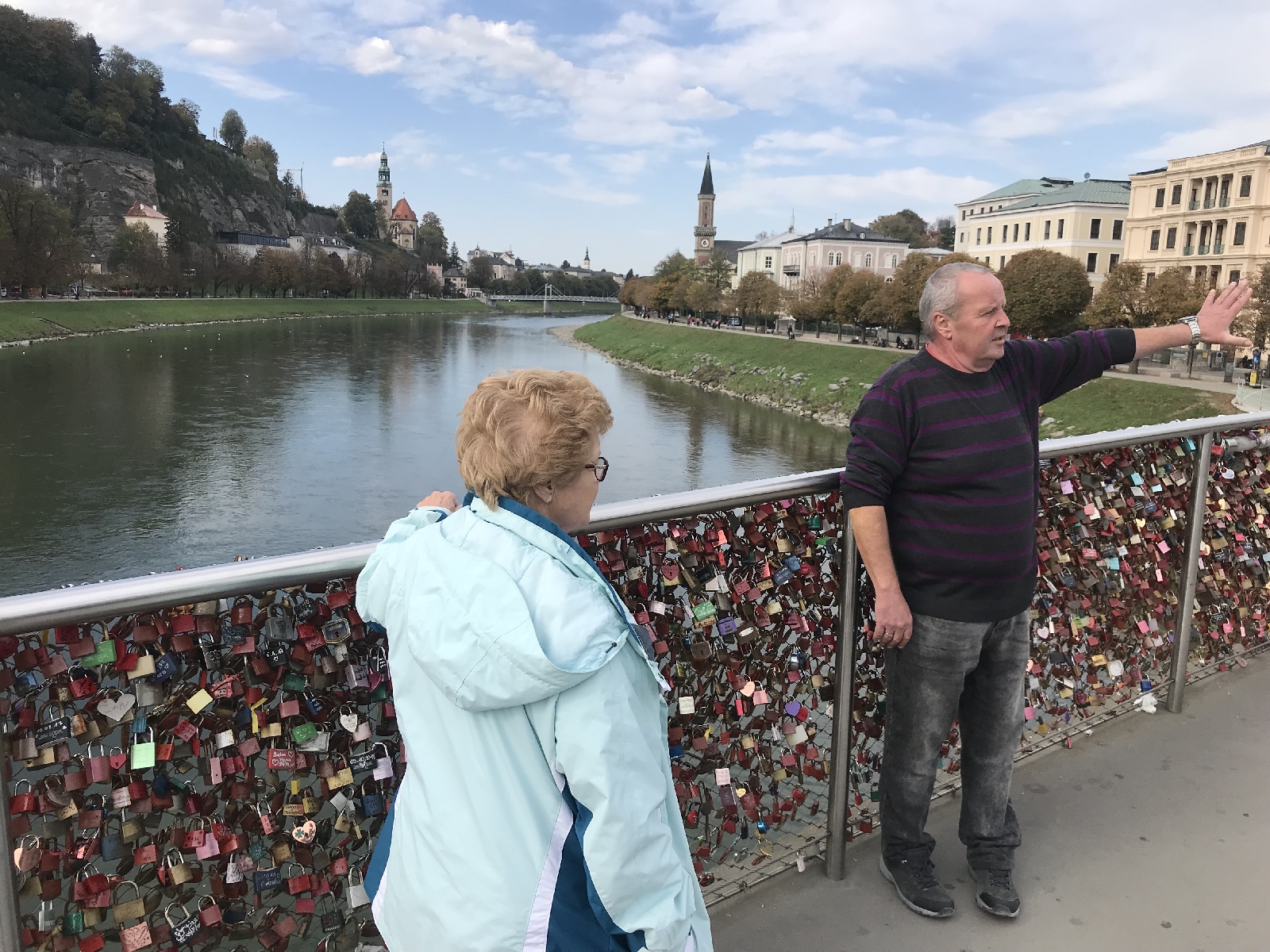 Just a "few locks" on this bridge. Peter says every so often they have to come and remove them since the weight gets very heavy for the bridge.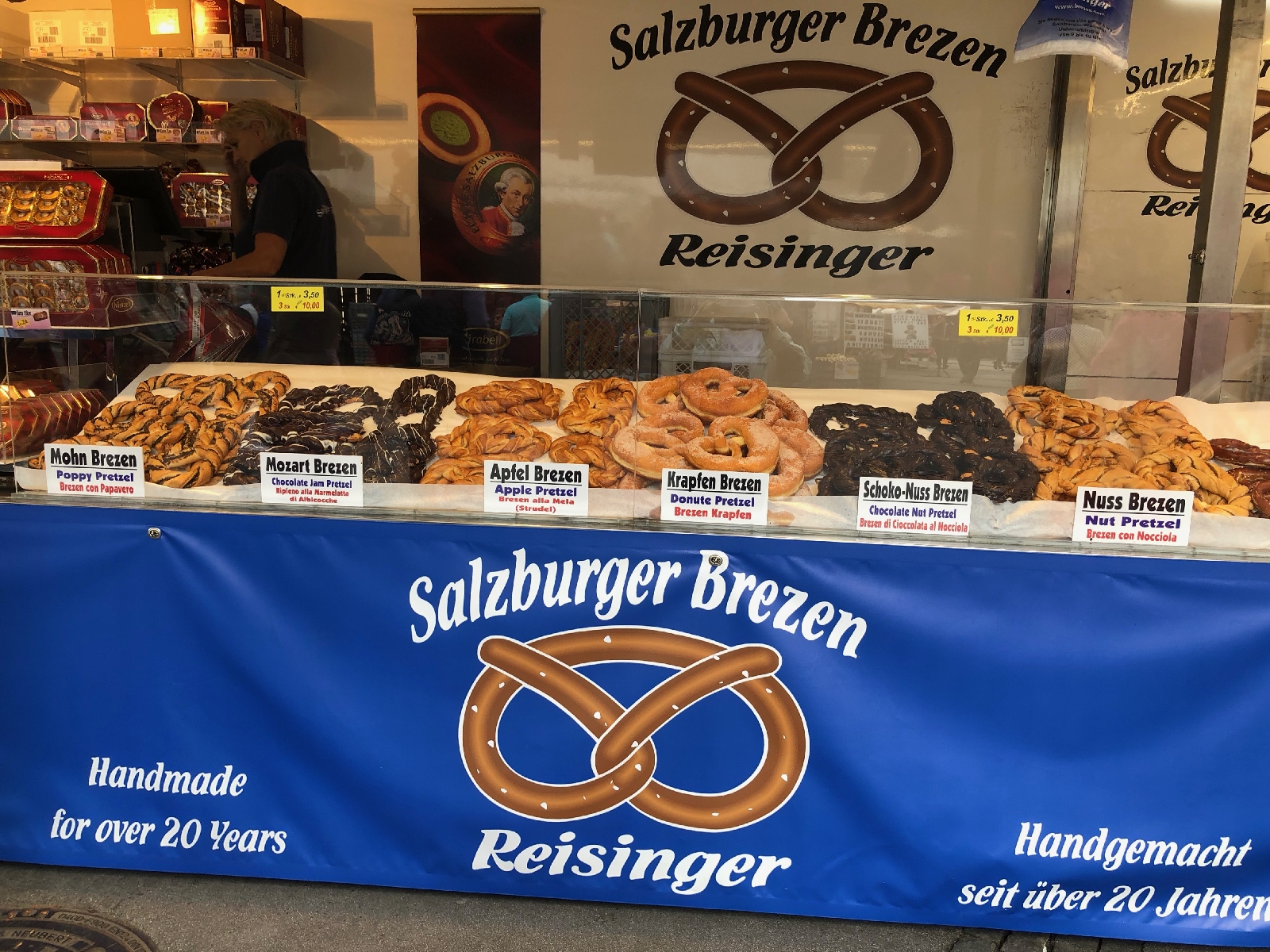 Yes, we bought a pretzel.....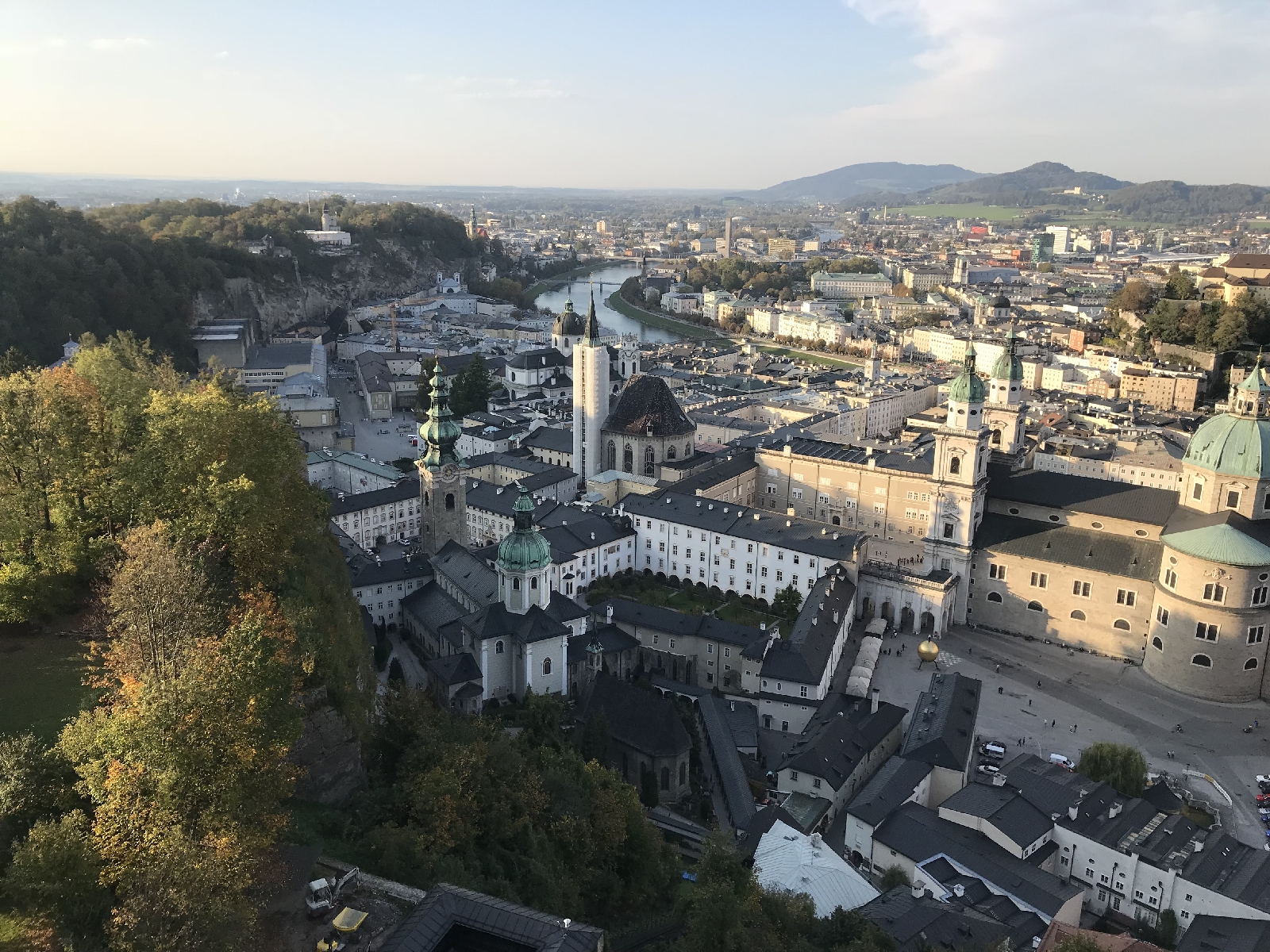 We took the funicular up the mountain to the castle.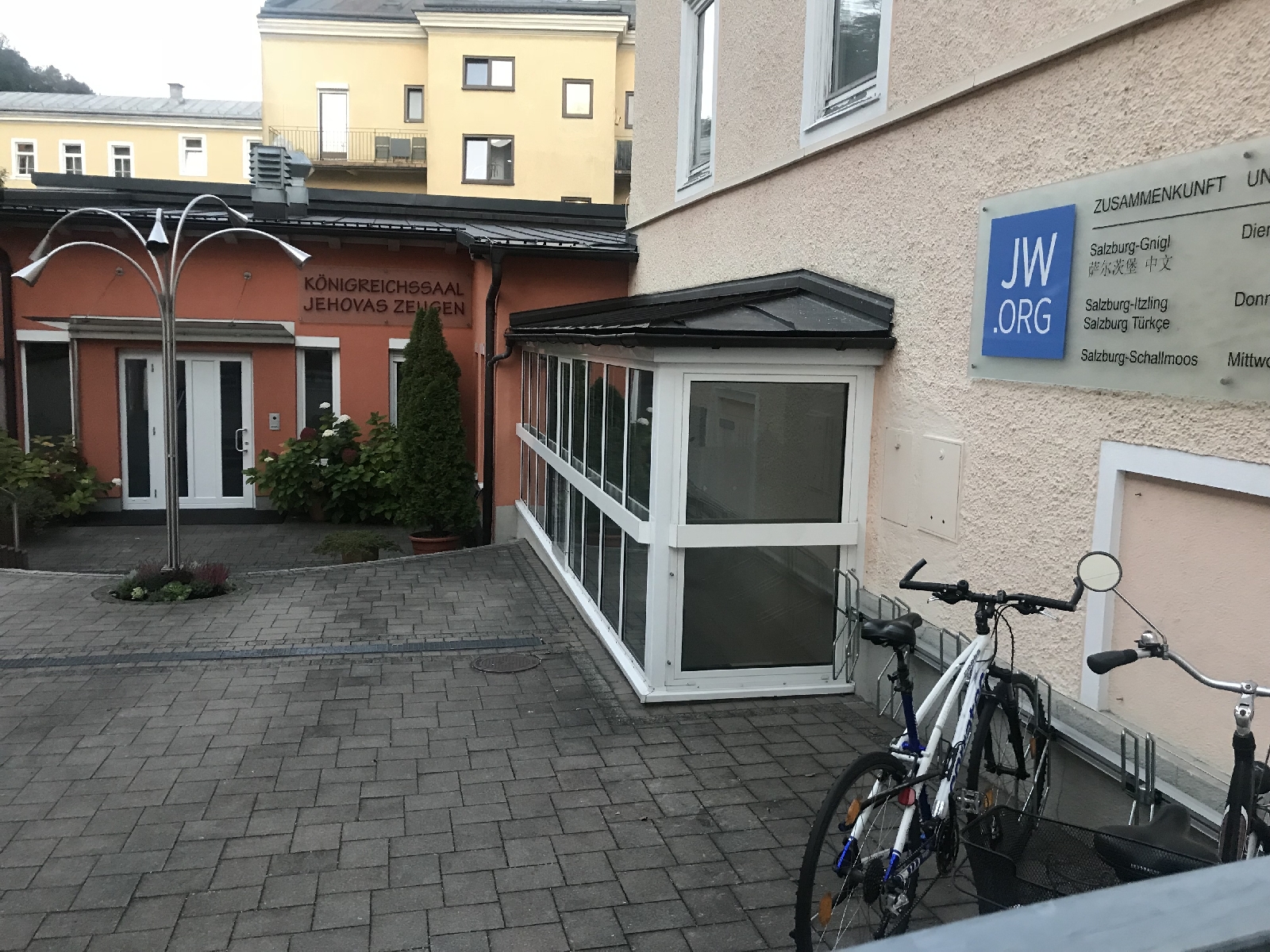 A few blocks away from our hotel was this Kingdom Hall in Salzburg. What are those languages?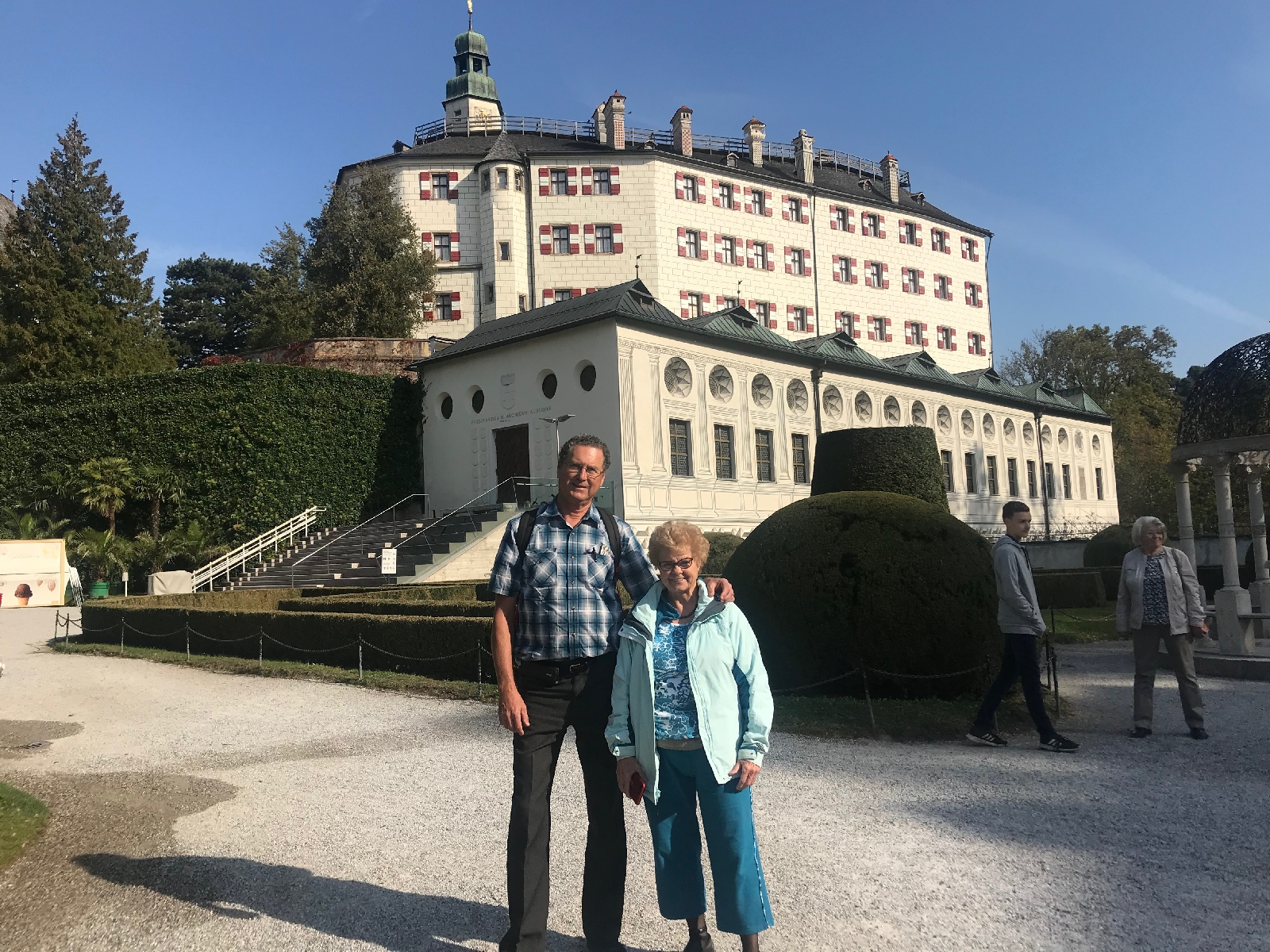 We arrive in Innsbruck. What a pretty town in the Alps. Third largest city in Austria
A city with castles and museums. We visited Ambras Castle and then the Hofburg Castle.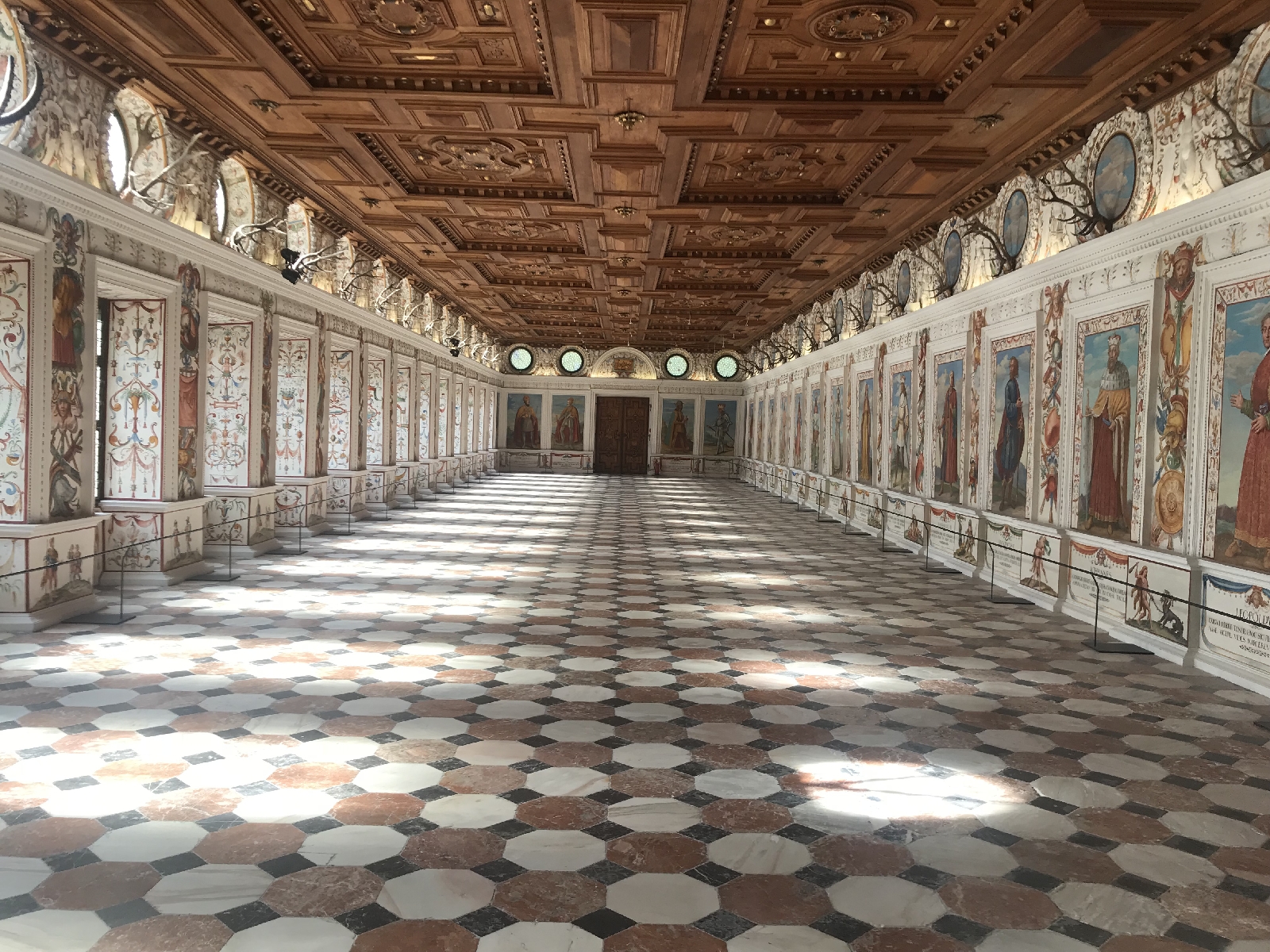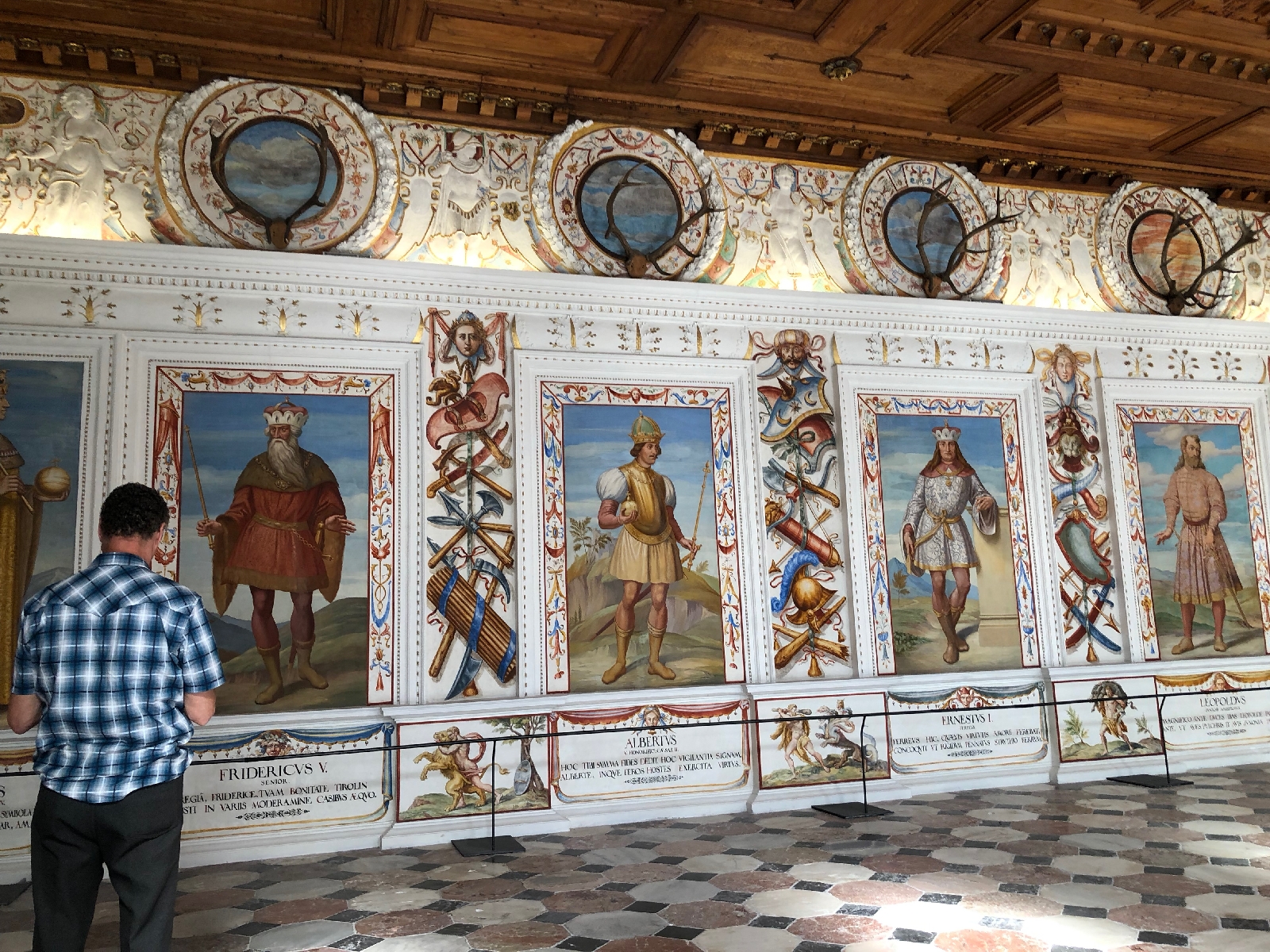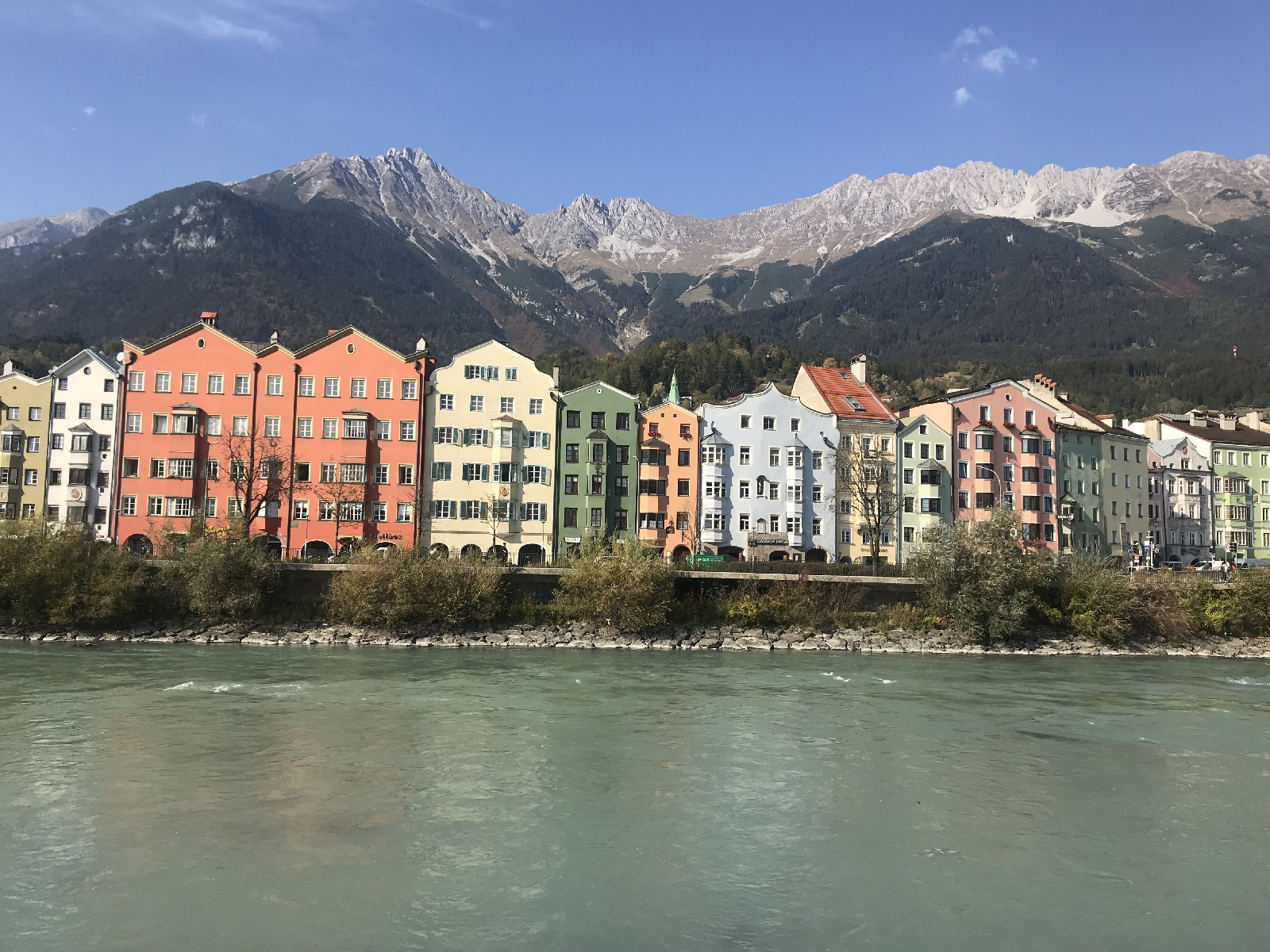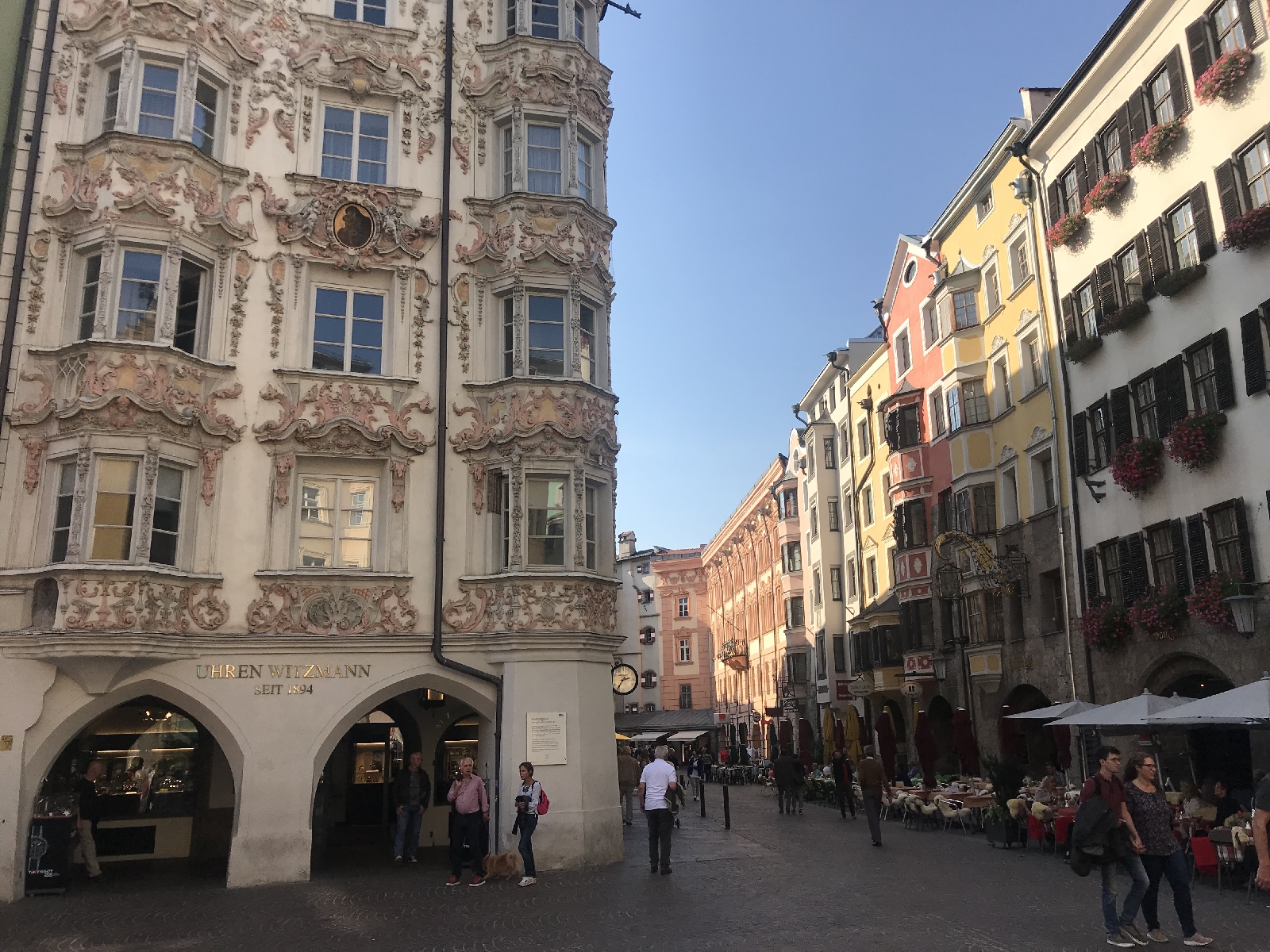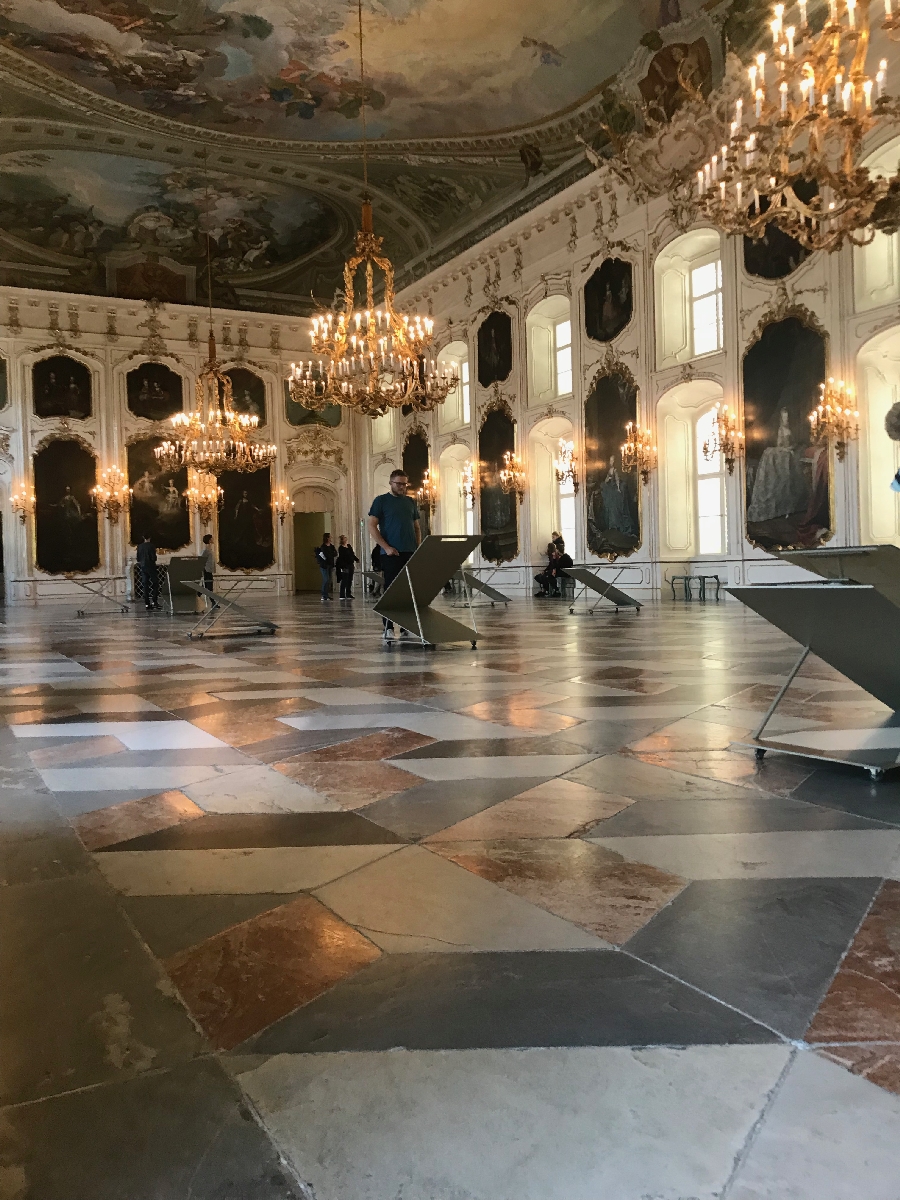 This castle had so many great ceiling paintings, so they have adjustable mirrors to view them in this room.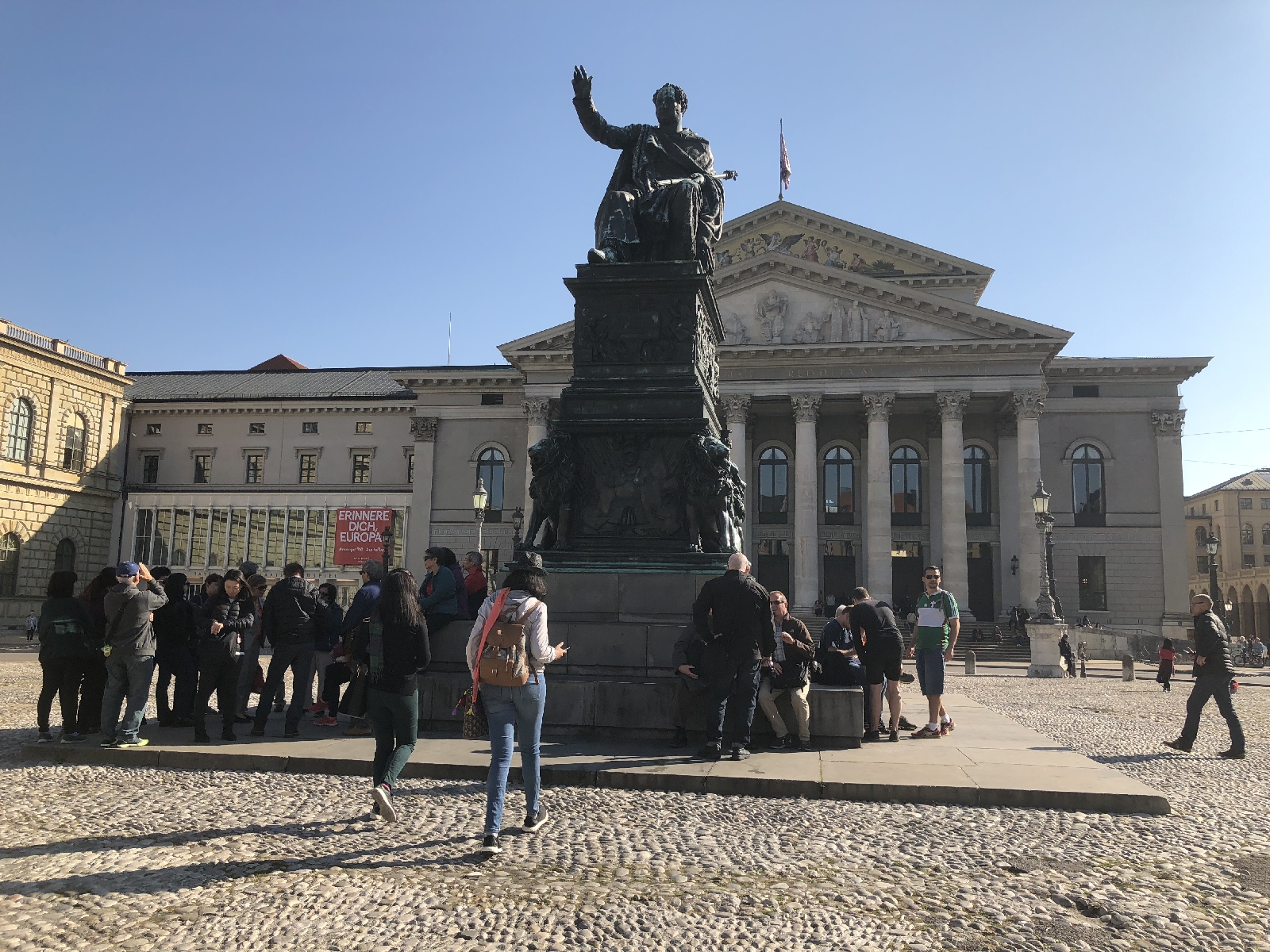 We are in Munich for our last day. We tour the Residence Building where the Wittelsbach family ruled for 800 years. Well over a hundred rooms to see. They have a treasury and a theatre.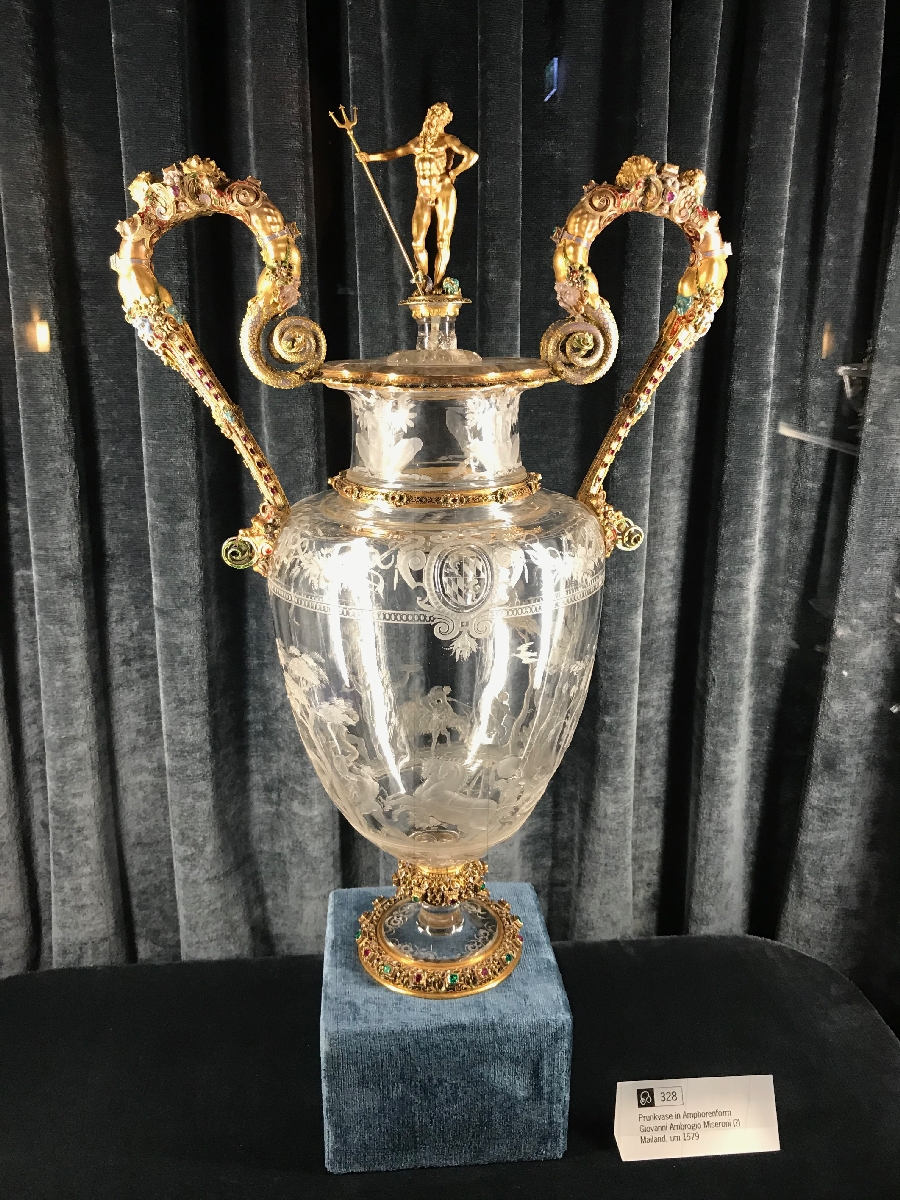 This vase is made from rock crystal.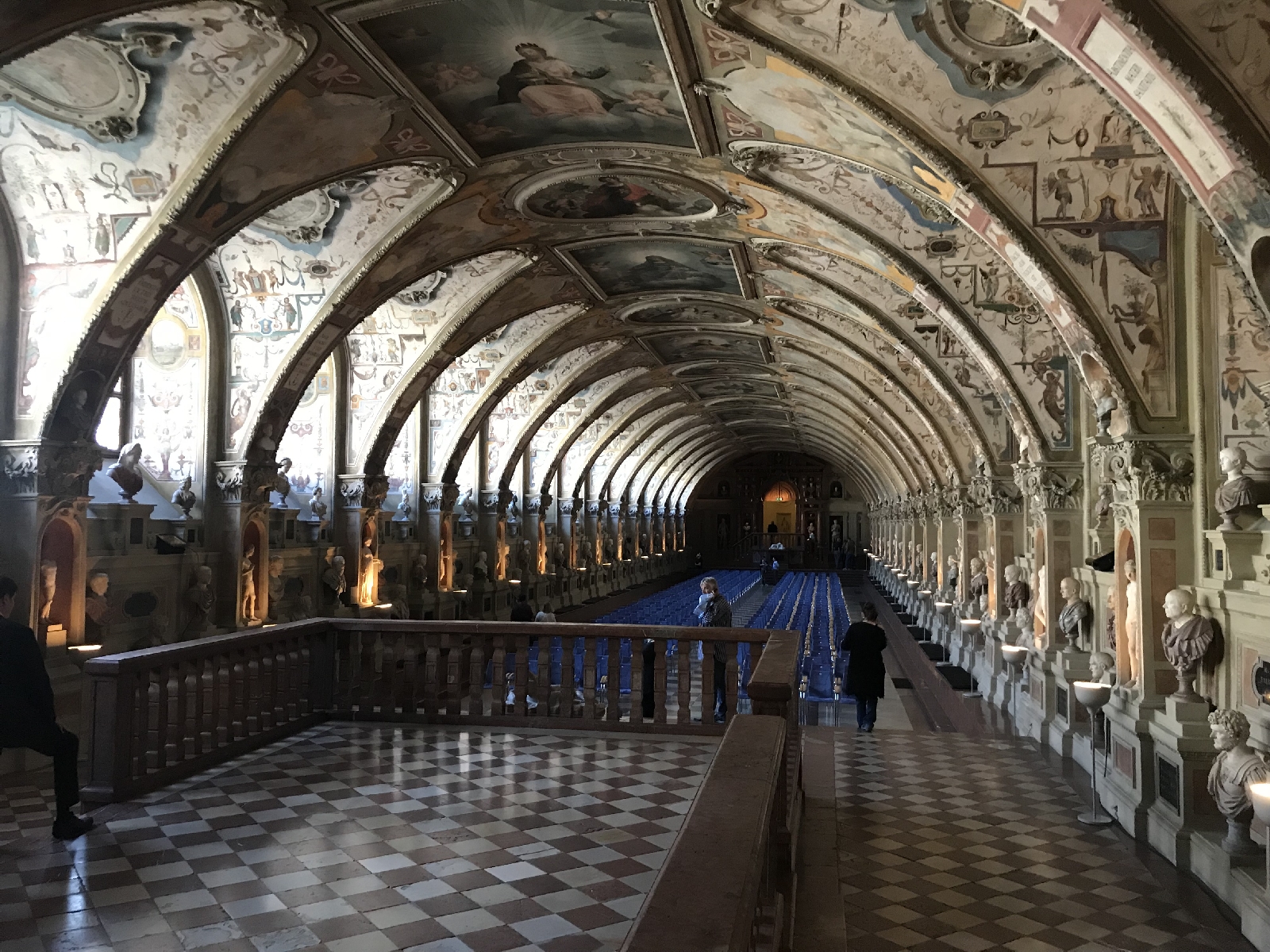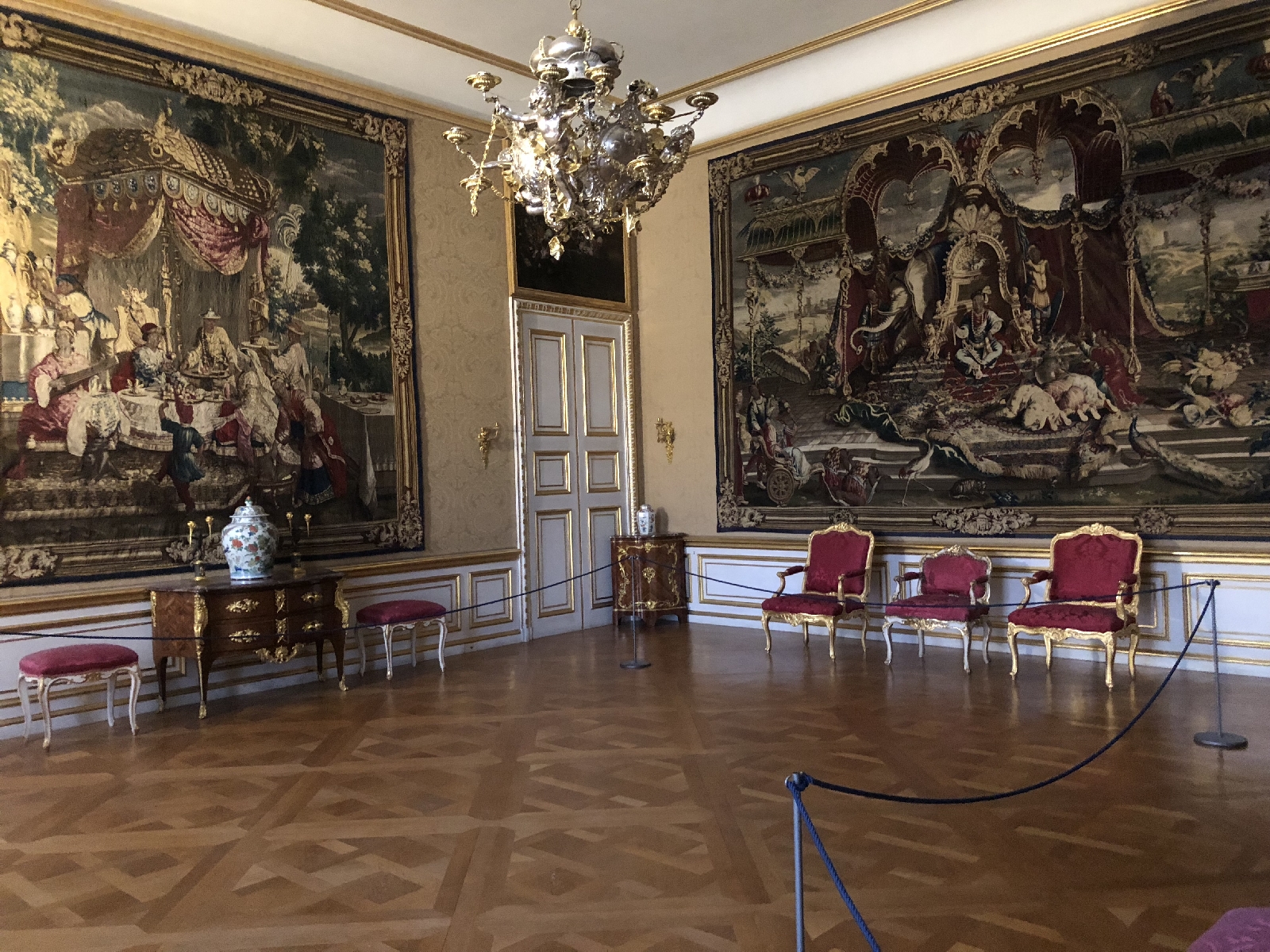 Awesome tapestries.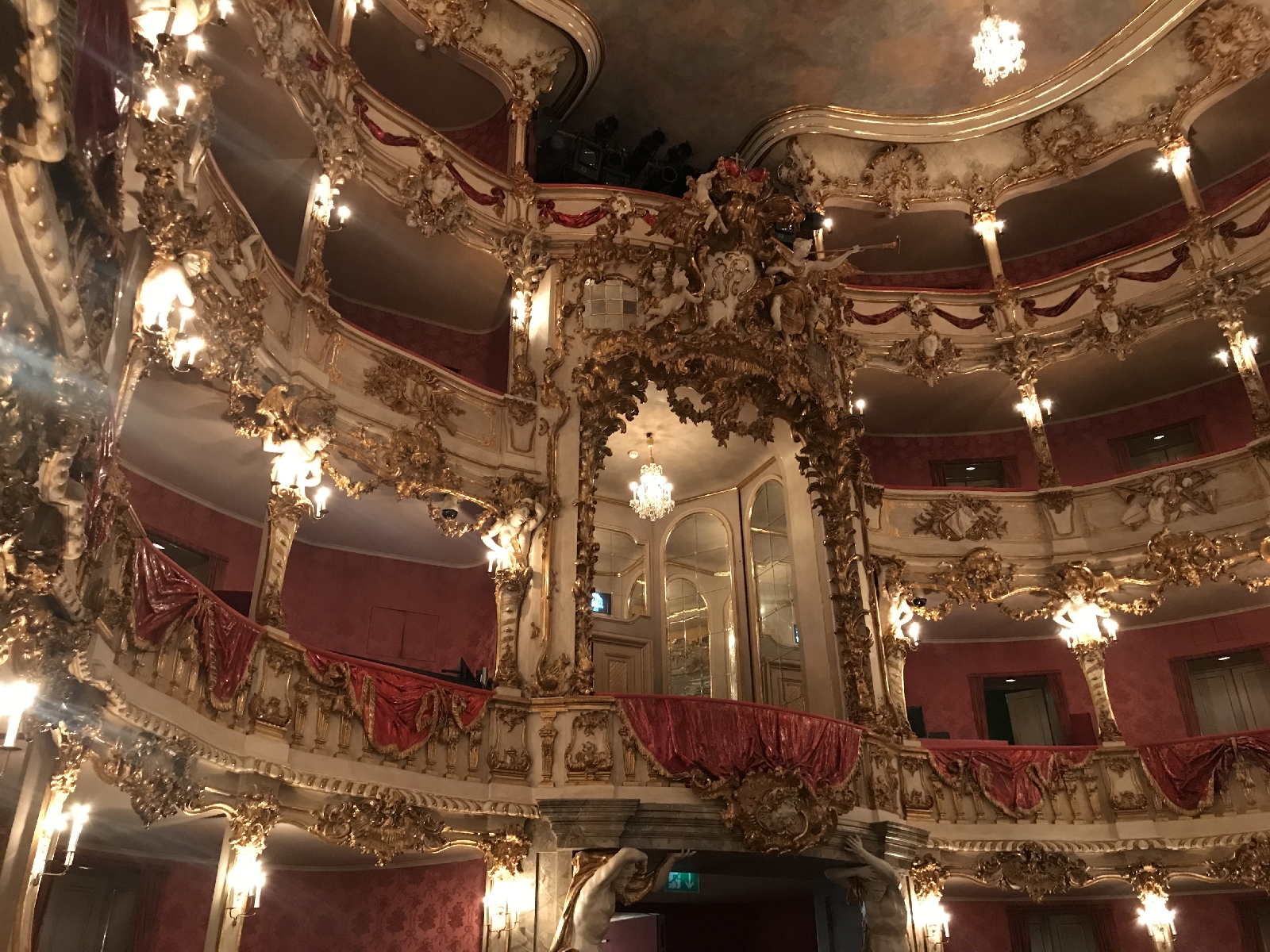 The theatre next to the Residence.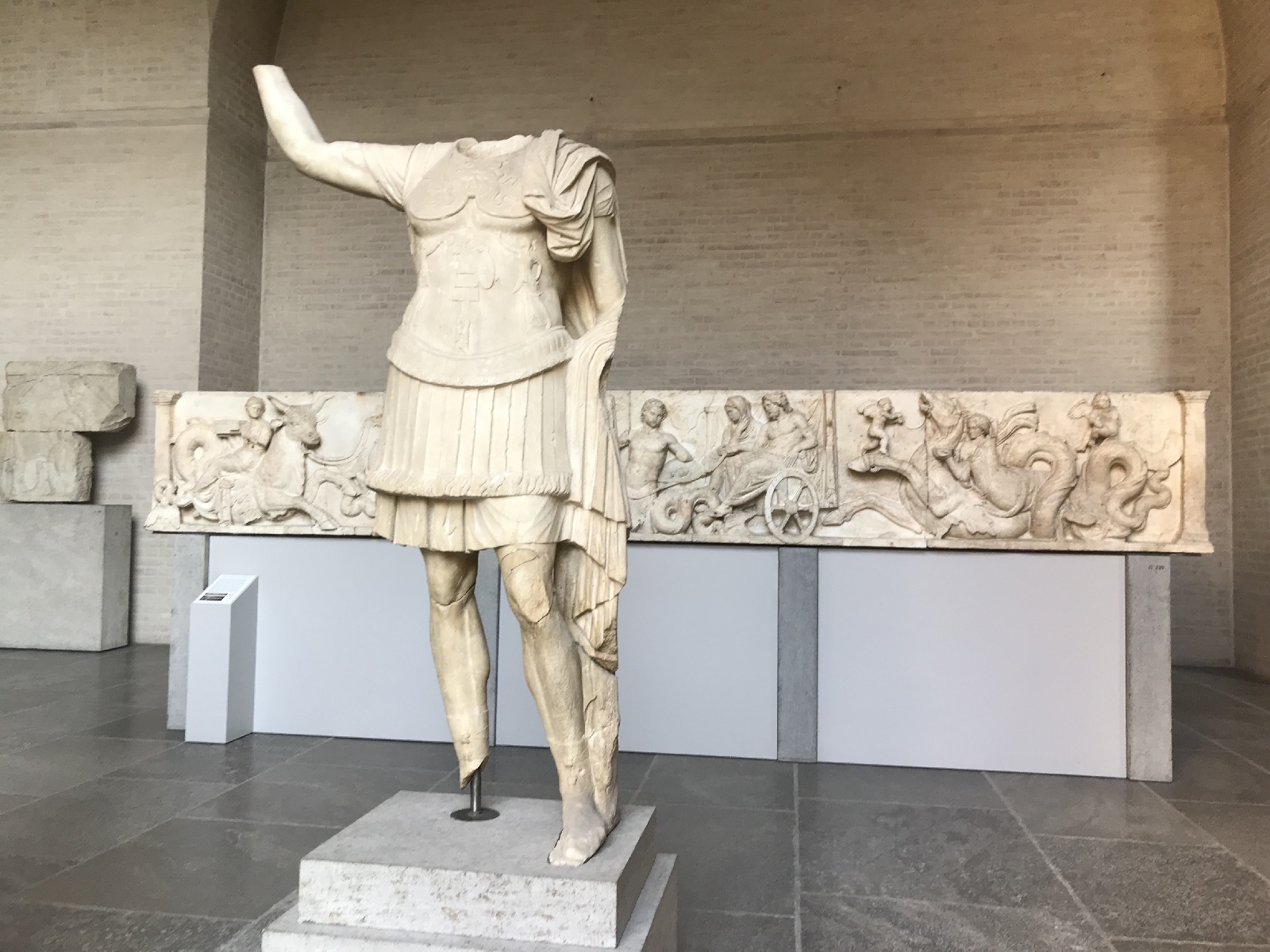 After seeing so many sights, well, your head might just explode! The King got fascinated by Greek and Roman statues and had many brought to Munich. Some are really old (BCE)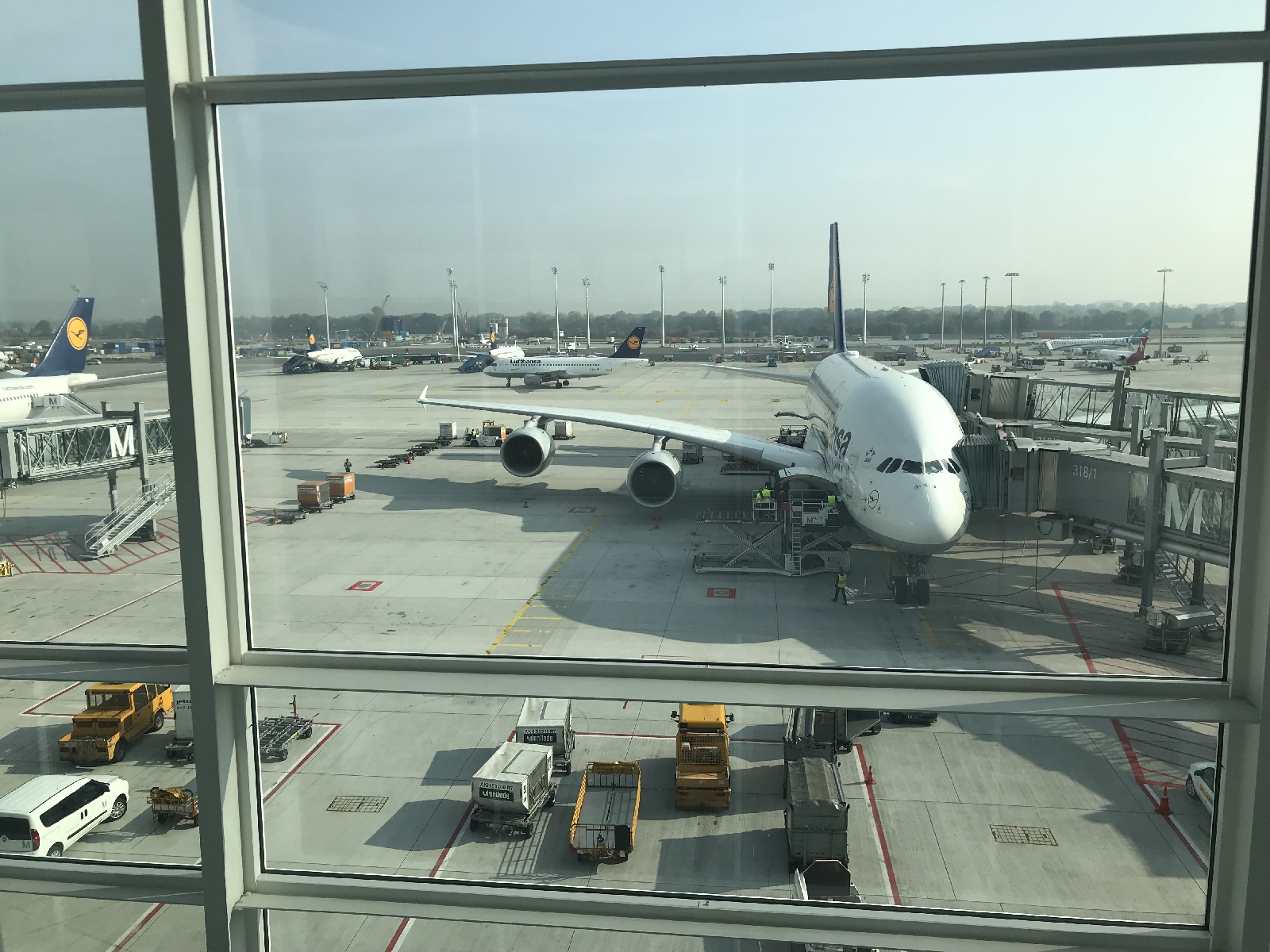 Time to head home. This is our Lufthansa Air Bus that took us home. It's two decks seat 505 passengers. What a great airline! They fed us two complimentary meals, snacks and all of the drinks you want, including cocktails. They bring you hot towelettes every so often. The 11 hour flight was good. Lots of free movies to watch. THE END